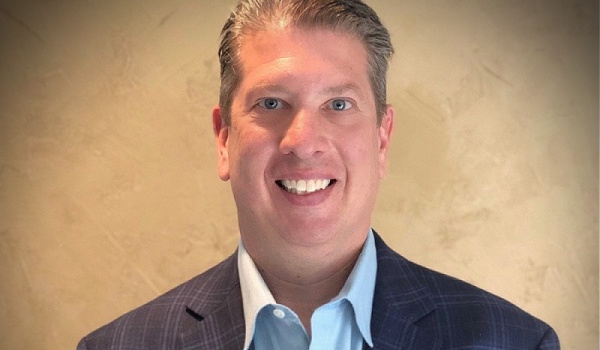 ---
A slow and steady approach may be the best way for advisors to keep up with fast-changing technology because the first mover in fintech is not necessarily the best solution.
Advisors are surrounded by a bewildering array of new technologies and ideas purporting to help them grow and become more efficient, said Michael Partnow head of wealth management at JIFFY.ai, but generally the best way to succeed is by making thoughtful choices that improve user experience.
"It's all about speed these days, but let's stop and think: does being first to market really matter any longer? Typically, the first to market has dominated the market," he said, and technology has always been associated with a need for speed.
Think Fast But Move Nice and Slow
Throughout the 20th and early 21st centuries, examples abound. Ford, Chrysler and General Motors came to dominate the automobile market. After the trust-busting days of the early 20th century, traditional energy and telecommunications came to be dominated by a few familiar names by the year 2000. Two companies dominate the financial planning software space and have for years. Schwab is the largest RIA custodian.
There's always a risk of being too slow, said Partnow, and not adopting technology or innovating quickly enough.
But in the latest series of innovations offered to financial advisors, the first product might not be the best. Think ESG, where the oldest ESG investments might not be the best; or cryptocurrency, where the first products available to advisors will likely not be the ones they ultimately recommend in the best interest of their clients.
Take cryptocurrency, where one of the largest factors working against both technologists and financial advisors is a lack of financial literacy.
"If the marketplace does not understand the value, there's not going to be adoption, and advisors are now serving generations where the ability to learn about and access intelligence, information and thought leadership is literally in the palm of their hand," said Partnow. "People want to be educated. Another example is the growing number of investors who want to understand socially, environmentally and globally what their financial decisions are tied to."
Yet a surge of relatively generic ESG products have been launched over the past five years that do nothing to satisfy a client's specific desires, needs or values, he said.
Fools Rush In
The King of Rock and Roll, Elvis Presley once said, "Only fools rush in". That phenomenon now applies to fintech as well, said Partnow, especially as regulations continue to evolve. It's a reminder that the technology that fueled the wealth management industry in 2022 is likely not the technology that will allow firms to grow and evolve to meet the needs of clients in 2032.
There are other factors rising in importance, like accuracy, service, price, and most importantly, user experience.
"Within financial services, as it relates to technology, you're seeing a race towards experience," he said. "I believe that those that win the race to experience will ultimately define he marketplace. A lot of organizations are trying to get there as rapidly as possible, but they are cutting corners along the way. They are sacrificing better user experiences by pushing products across the finish line that are not complete. There are disparate pieces to the technology stack. The underlying overarching user experience is not a good one."
Users, meaning both the end-client and the advisor, have come to expect simplicity, said Partnow, a true user-friendly and intuitive experience. They will ultimately punish providers that cut corners.
For example, no one wants to have to navigate around a website's home page taking time to search for how to log in or create an account, said Partnow.
"Think about today's luxury automobile," he said. "The first time you sat behind the wheel. Would you have known to ensure the digital key is inside the car, place your foot on the brake pedal and press a button to start it rather than using a brass key without having someone walk you through the process? Over time, you become accustomed to the new experience and look at using a brass key as dated. The challenge is really around all the steps involved in the new experience. It is where you see people like millennials get frustrated with both industries, finance and technology, because we've made it complicated to do things—and it's not just millennials."
Keeping It Simple
Consumers of all ages have come to expect simplicity.
It's not just wealth management firms that rush in. Too many technologists are comfortable thinking that their solutions are good enough and rush to market, said Partnow.
"A company like Amazon is a good example, they jumped out of the gate but recognized they had various challenges, so they continued to focus and invest: they treat every day as day one, it's never good enough," he said. "But that was more than 20 years ago. This generation will not tolerate a poor experience."
To know when they were ready to go to market with an idea, company's back in the day followed the 4 P discipline – product, price, place and promotion prior to launch. Today's company need to add an "E" for experience to the discipline. Today's company must always have a focus on the experience across the entire value chain, said Partnow.
"Being that first mover without focusing on the experience, ultimately, over time, you're going to lose," said Partnow. "So how do you get to market quickly but also really understand what the user's optimal experience is?"
New Expectations
Millennials, according to Partnow, are accustomed to being able to run many parts of their life off of their phone with application-like navigation.
"I think we have to realize that this generation is now making decisions about wealth, and their expectations around experience are very different from prior generations, and those expectations are influencing older generations," said Partnow. "The marketplace moved beyond price. Consumers want things to be simple. They won't respond to organizations that are just jumping in just to offer a new solution without understanding the marketplace and offering education."
Partnow suggest again looking at the Amazon example – Amazon has a constant focus on the end-user experience.
"Technology companies have to keep that investor experience top of mind and not just focus on one aspect like price or risk reduction, it has to be those factors combined with an excellent experience," said Partnow. "If someone gets to market quickly doing that, they can be really successful, but I think you could really disrupt or destroy your organization if your focus is just to get to market quickly. Be thoughtful. Being first isn't what it used to be."
---