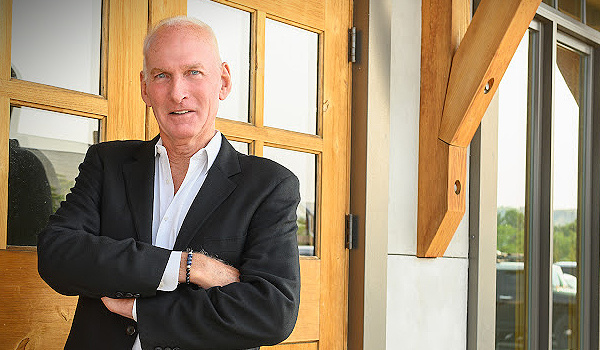 Simple Thoughts in Complex Markets
By Bill Taylor, Contributor/CIO-Entoro Investments
---
The opinions expressed below are my own & do not necessarily represent those of Entoro Investments or any of its affiliates
---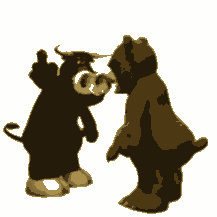 Bullish for week of 1/25
ETH BTC

Neutral for week of 1/25
GOLD

Bearish for week of 1/25
S&P 500


1/25/22 Closing Prices:
Bitcoin: $36,467.42 (+$2,580.07)
ETH: $2,411.42(+$178.54)
Gold: $1,836 (+$6.00)
S&P 500: 4,356.45 (-53.68)
Trading Summary Notes for Tuesday, 1/25/22:
What's new?
First……..WTF……….which is really all you can say when the elevator shaft opens and down you go……..calm and boring gave way to panic……BITCOIN dropped down to $33K before perking back up to be off "only" 13% (week on week)……ETH touched $2K but still finished off 23% (again, week on week)………considering overall crypto dumped about 30%, I guess it's OK(??)……GOLD has held its own and actually rose over 2% on the week…….BUT, alas, S&P 500 bulls got clocked……S&P 500 tanked $220, or almost 5% on the week
WHY THE SUDDEN PLUNGE? WAR FEARS? INFLATION? HIGHER INTEREST RATES? WHO THE H*** KNOWS. PEOPLE MAY HAVE JUST WOKEN UP TO REALITY (MY BET). AND REALITY SUCKS.
OIL IS HIGHER. INFLATION IS HEADING UP, NOT EASING. INTEREST RATES ARE BEING HELD BACK FROM DOING WHAT NEEDS TO BE DONE (STEM INFLATION). BAD OMENS.
What to do now?
Here's what you do……..really………BUY/ADD TO BITCOIN holdings……..there have been some HUGE buyers stepping in to suck up last week's selling……HUGE…….long term type folks, not tech players………ETH…….place more emphasis on BTC and underweight ETH slightly……be a buyer, just not as much…………GOLD looks interesting (inflation), BUT I think interest rates are going to explode up and I don't want GOLD if that happens…..hold GOLD or small bullish position………S&P 500…..sell, Sell SELL…..get short, stay short…..2022 is a down year.
BE PREPARED. INFLATION TOPS 9%, OIL GOES WELL OVER $100, INTEREST RATES EXPLODE UP AS FED LOSES CONTROL BEING TOO DOVISH AND DOLLAR WEAKENS. LIKE I SAID, BE PREPARED.
---
Trading Thoughts: Looking at 2022!!! STICKING WITH ALL THESE.
BITCOIN 2022………$140,000…………..$100K is NOT the stopping spot
ETH 2022…………$12,500
GOLD 2022………..NEW HIGHS or $1,600…..toss up
S&P 500 2022……..DOWN…….DOWN……DOWN
Current trading positions:
LONG BITCOIN
LONG ETH
NEUTRAL GOLD
SHORT S&P 500
---
We compare the price of Bitcoin, Ethereum, Gold & the S&P 500. We use the CME Bitcoin Indexes (BRR & BRTI) and the CME Ethereum Indexes (ETH_RR_USD) & (ETH_RTI_USD) for reference as well as the London Bullion Market afternoon price settlement on the digital assets & gold.
---
Bill Taylor is Managing Director/CIO at Entoro Investments & is widely published in financial industry media throughout the world