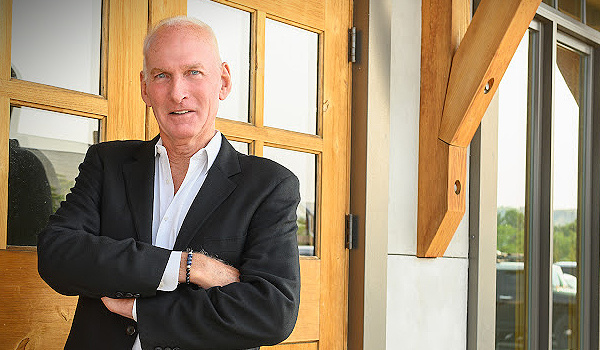 Simple Thoughts in Complex Markets
By Bill Taylor, Contributor/CIO-Entoro Investments
---
The opinions expressed below are my own & do not necessarily represent those of Entoro Investments or any of its affiliates
---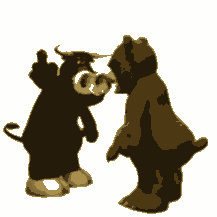 Bullish for week of 2/1
ETH BTC

Neutral for week of 2/1
GOLD

Bearish for week of 2/1
S&P 500


2/1/22 Closing Prices:
Bitcoin: $38,415.50 (+$641.19)
ETH: $2,752.05 (+$133.06)
Gold: $1,790 (+$2.00)
S&P 500: 4,546.54 (+30.99)
Trading Summary Notes for Tuesday, 2/1/22:
What's new?
The biggest "new news?"……January is behind us……..lots of selling sure got done……and now………..shhhhhhh!…..a BITCOIN and ETH recovery is well under way……kind of a stealth rally…….BITCOIN added around $2K for the week (week on week)……….ETH picked up over 10% (again, week on week)……all quietly………GOLD decided $1,800 is a nice place to hang out after failing (again) to capitalize on some month end momentum…….off 2% (week on week)…….S&P 500 salvaged a rotten month and got "marked up" a touch for the week…….and here comes February.
SEEMS EVERYONE NOW ACCEPTS THAT INTEREST RATES WILL RISE, INFLATION WILL "RUN HOT" AND ALL IS GOOD. IT IS NOT. THOSE THINGS REALLY DO MATTER, NO MATTER WHAT THE CONSENSUS THINKS.
WILD CARD; TRUCKERS ARE PI**ED. HIGH GAS PRICES, VACCINE MANDATES, LONG HOURS AND THEY "CONTROL" SUPPLY LINES. BE PREPARED.
What to do now?
OK, you didn't buy BITCOIN at $30K or ETH at $2K…..so what (at least I hope you didn't sell)……it may be slow and steady, but a new super rally has begun………be a buyer of BITCOIN and ETH……..those HUGE buyers ain't done yet and the FOMO (fear of missing out) crowd will show up at higher prices……….GOLD…..what can you say?….GOLD is a relic…..hold if you must, but don't expect much either……dead money……….SELL S&P 500 rallies…….the downside has a long way to go…….a whole generation has never seen a bear market………they will.
THE CORRELATION BETWEEN BITCOIN AND ETH (UH, THERE REALLY ISN'T ONE) AND NASDAQ (TECH) WILL EVAPORATE. TOTALLY DIFFERENT ASSET CLASSES. A PARTING OF THE WAYS IS COMING.
REALLY…………IF THE CINCINNATI BENGALS CAN BE IN THE SUPER BOWL, YOU JUST HAVE TO EXPECT THE UNEXPECTED.
---
Trading Thoughts: Looking at 2022!!! STICKING WITH ALL THESE.
BITCOIN 2022………$140,000…………..$100K is NOT the stopping spot
ETH 2022…………$12,500
GOLD 2022………..NEW HIGHS or $1,600…..toss up
S&P 500 2022……..DOWN…….DOWN……DOWN
Current trading positions:
LONG BITCOIN
LONG ETH
NEUTRAL GOLD
SHORT S&P 500
---
We compare the price of Bitcoin, Ethereum, Gold & the S&P 500. We use the CME Bitcoin Indexes (BRR & BRTI) and the CME Ethereum Indexes (ETH_RR_USD) & (ETH_RTI_USD) for reference as well as the London Bullion Market afternoon price settlement on the digital assets & gold.
---
Bill Taylor is Managing Director/CIO at Entoro Investments & is widely published in financial industry media throughout the world