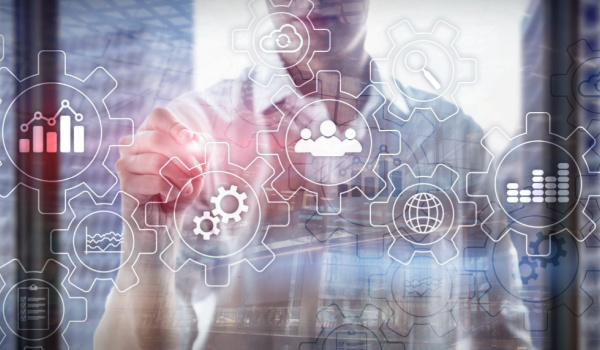 ---
Wealth management industry cloud software giant, Docupace, is teaming up with automation application maker, JIFFY.ai, which helps enterprises automate complex business processes, to create new automation solutions including machine learning and advanced analytics that scale across enterprise operations, the company announced in late January.
The opportunity for intelligent automation in the financial services sector is significant. According to Gartner, global enterprise IT spending in the banking and securities market is forecast to reach $715 billion in spending by 2025.
With many financial services firms searching for scale through acquisition while facing staffing shortages for critical back-end business operations, automation of back office processes enable significant sustainable growth, according to industry experts who spoke with Digital Wealth News.
"We believe automation, AI and machine learning technologies have reached the tipping point of being more than just a theory and are now a reality in many businesses," said Michael Pinsker, founder and president at Docupace.
Babu Sivadasan, JIFFY.ai co-founder and chief executive officer, said, "JIFFY.ai is excited to be at the forefront of bringing this type of innovation to life and our work with Docupace will accelerate our ability to continue making meaningful change in the wealth management market."
At launch, Docupace and JIFFY.ai will release the Intelligent Mailroom, a "comprehensive automation" that aims to increase productivity, improve accurate document processing and reduce costs on the overall organization, according to the release.
In 2021, Docupace made several strategic acquisitions in the productivity software space. In May, the company announced the acquisition of jaccomo, and in September, the acquisition of award-winning client onboarding platform PreciseFP.
Several sources familiar with the wealthtech space attribute much of Docupace's growth since 2020 to the company's appointment of David Knoch as CEO of Docupace, referencing the former 1st Global (now part of Avantax Wealth Management) president's longstanding interest in fintech combined with his firsthand knowledge of the strategic and operational needs of wealth management firms and their financial advisors.
---