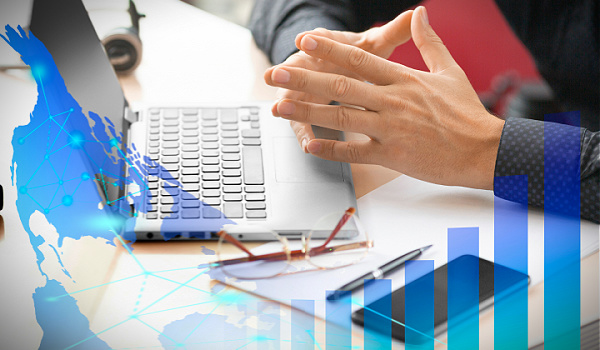 ---
The wealthtech space is promoting more cross-corporate integrations in 2022. Advisortech firms are announcing more technology enhancements. New electronic onboarding capabilities have been added and new ESG initiatives are being announced for for historically underrepresented financial advisors. Read all the latest news in the advisortech space here.
iCapital: "Allfunds, the leading B2B Wealthtech platform for the funds industry, and iCapital1, the leading global fintech platform driving access and efficiency in alternative investing for the asset and wealth management industries, today announced that their platform to provide private market investment opportunities to the Allfunds global distributor network is now live."

Level Access: "Level Access, the leader in digital accessibility solutions, announced expansion of Access Advisor, their existing service product that delivers expert support to organizations to meet their accessibility needs, to include Unlimited Packages at both the teams and enterprise level. The enhanced packages will provide personalized tactical and strategic support aimed at assisting businesses with their accessibility questions on their schedule and by trained accessibility experts. The Unlimited Packages also include testing support, remediation support, coaching and best practices."

Morningstar: "Morningstar, Inc. (Nasdaq: MORN), a leading provider of independent investment research, today announced the creation of a new business unit focused on the wealth management segment. Effective Jan. 1, 2022, the new Wealth Management Solutions group unites capabilities across Morningstar's business, including managed portfolios from Morningstar's Investment Management group, portfolio management software Morningstar Officesm, investment data aggregator ByAllAccounts®, and the individual investor experience across Morningstar.com®. The U.K. and international business from Praemium, for which Morningstar announced acquisition plans in December and awaits regulatory approval, would also sit among this group."
Onyx Advisor Network: "The Onyx Advisor Network (Onyx), a comprehensive entrepreneurial support platform for minority-led financial advisory firms, and Advisor Circle, a product and content studio for the financial services industry, today announced the launch of the #RiseTogether campaign, as part of Future Proof Festival's Changing Faces of Wealth initiative – a movement centered around leveling the playing field for historically underrepresented financial professionals in wealth management."

SEI: "SEI® (NASDAQ:SEIC) today announced the launch of Digital Account Open and Digital Model Management, two key technology enhancements available to independent advisors through the SEI Wealth PlatformSM. Digital Account Open simplifies opening a new client account, expanding SEI's current electronic onboarding and eSignature process with an end-to-end, easy-to-use new tool. The technology is built to eliminate the traditional paper-based process and enables advisors to open client accounts entirely digitally."

SupraFin: SupraFin USA, Inc. has announced that it has released a new feature on its app to let users access exclusive crypto investment reports on cryptocurrency on their portfolio. SupraFin is releasing the crypto reports, one at a time. The first report released was on Ethereum (ETH). The report contains a synopsis of what makes Ethereum valuable, including a relative value analysis on Ethereum based on SupraFin's proprietary investment models.
ZOE: "Zoe, a New York-based digital platform that accelerates wealth creation through exceptional client experience and innovative technology, announced their ongoing relationship with Index Fund Advisors (IFA). Zoe connects clients with interest-aligned wealth advisors who are highly qualified and selected through a rigorous vetting process."
---