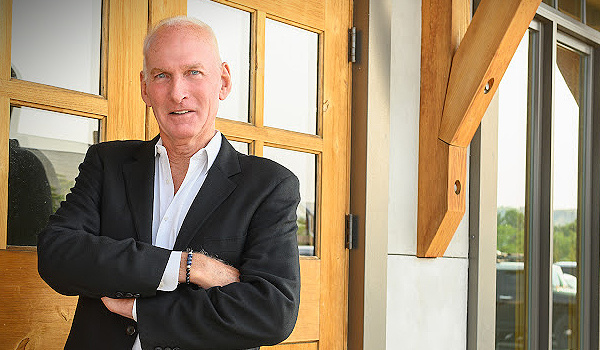 Simple Thoughts in Complex Markets
By Bill Taylor, Contributor/CIO-Entoro Investments
---
The opinions expressed below are my own & do not necessarily represent those of Entoro Investments or any of its affiliates
---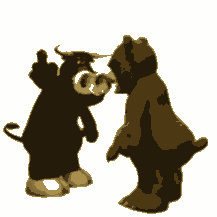 Bullish for week of 2/15
ETH BTC

Neutral for week of 2/15
GOLD

Bearish for week of 2/15
S&P 500


2/15/22 Closing Prices:
Bitcoin: $44,232.37 (+$1,704.49)
ETH: $3,119.16 (+184.65)
Gold: $1,841 (-$19.00)
S&P 500: 4,471.07 (+69.40)
Trading Summary Notes for Tuesday, 2/15/22:
What's new?
The Los Angeles Rams won the 56th Super Bowl…………Valentine's Day is over………..Russia still hasn't invaded Ukraine……. and BITCOIN and ETH were basically unchanged on the week (Tue-Tue)……….GOLD added $30-$40 (week on week)………and the S&P 500 lost over 1%……….all in all, a very confused and skittish group of sectors.
INTERESTING………INFLATION CONTINUES TO EXPLODE HIGHER (LIKE PRODUCER PRICES TODAY), INTEREST RATES HOLDING STEADY (FOR NOW) AND MARKETS ARE YAWNING. GOTTA FEEL SOMETHING'S COMING.
IF (BIG IF) A WAR OVER UKRAINE OR TAIWAN CONCERNS YOU, DON'T WORRY. NOTHING WILL HAPPEN UNTIL AFTER THE OLYMPICS. THEN? WORRY. THE U.S. PRESIDENTS DAY HOLIDAY COULD BE VERY………..INTERESTING.
What to do now?
Well, sell rallies in the equity markets……specifically, short the S&P 500………it's gonna be a long way down………..BUY, hold, accumulate BITCOIN and ETH……..upside breakouts and strong up moves are in store………..GOLD should be avoided……inflation will result in higher interest rates (like, surprise higher rates) which is bad for GOLD…………and expect some unexpected news……scary.
I REALLY EXPECTED BITCOIN TO BE ABOVE $50K OVER THE LAST WEEK. OH WELL, I'VE GOT 45 MORE WEEKS. I LIKE MY ODDS. HODL ON.
BE NIMBLE AND READY FOR SOME UNEXPECTED EVENTS.
---
Trading Thoughts: Looking at 2022!!! STICKING WITH ALL THESE.
BITCOIN 2022………$140,000…………..$100K is NOT the stopping spot
ETH 2022…………$12,500
GOLD 2022………..NEW HIGHS or $1,600…..toss up
S&P 500 2022……..DOWN…….DOWN……DOWN
Current trading positions:
LONG BITCOIN
LONG ETH
NEUTRAL GOLD
SHORT S&P 500
---
We compare the price of Bitcoin, Ethereum, Gold & the S&P 500. We use the CME Bitcoin Indexes (BRR & BRTI) and the CME Ethereum Indexes (ETH_RR_USD) & (ETH_RTI_USD) for reference as well as the London Bullion Market afternoon price settlement on the digital assets & gold.
---
Bill Taylor is Managing Director/CIO at Entoro Investments & is widely published in financial industry media throughout the world