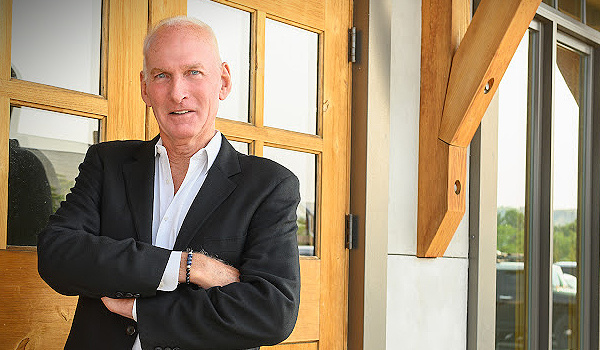 Simple Thoughts in Complex Markets
By Bill Taylor, Contributor/CIO-Entoro Investments
---
The opinions expressed below are my own & do not necessarily represent those of Entoro Investments or any of its affiliates
---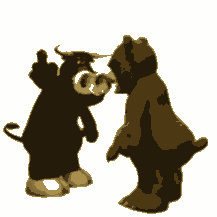 Bullish for week of 2/22
ETH BTC (see below)

Neutral for week of 2/22
GOLD

Bearish for week of 2/22
S&P 500


2/22/22 Closing Prices:
Bitcoin: $37,996.77 (-$909.92)
ETH: $2,638.27 (-$89.14)
Gold: $1,889 (+$3.00)
S&P 500: 4,304.71 (-44.16)
Trading Summary Notes for Tuesday, 2/22/22:
What's new?
OH Sh**! Where to begin………War…..Ukraine…….Russia……..Inflation…….The Fed……..Markets……and, CANADA………U.S. three day weekend (President's Day) is over and……..BITCOIN dropped 14% (week on week) to under $40K……..ETH fared worse dropping over 15% (week on week) to well under $3K………GOLD pushed up to over $1,900 on flight to safety, but struggles to hold it………still, GOLD added a little over 2.5%………..and, the S&P 500 sold off just short of 4% (week on week).
LET START WITH THE UKRAINE SITUATION. WE HAVE PUSHED PUTIN TOO FAR. HE WILL TAKE UKRAINE. WILL THERE BE A WIDER WAR? PROBABLY NOT, BUT WHO KNOWS.
INFLATION. WAIT TILL YOU SEE THE NEXT FEW MONTHS. PUSHING 9-10% (REALLY). FED HAS LOST TOUCH OF REALITY AND THE MARKET WILL DO THEIR WORK FOR THEM……..INTEREST RATES WILL JUMP.
FYI, CIVIL WAR HAS BEGUN BUT HAS (THANKFULLY) NOT TURNED VIOLENT (YET). IRONICALLY IT SHOWED UP MORE IN CANADA. CANADA'S SEIZING OF PROTESTORS BANK, BITCOIN AND EVEN CROWDFUNDING ACCOUNTS IS JUST PLAIN SCARY. SAME THING HERE IN U.S COMING? DOUBLE SCARY.
What to do now?
I have turned "neutrally bullish" on BITCOIN and ETH. Meaning, I am long, long term bullish BUT recognize that short term uncertainties demand reducing BITCOIN and ETH holdings. Reduce risk……..GOLD may struggle to move higher but interest rates will keep upside limited……….I will bet even GOLD bugs are disappointed GOLD isn't well over $2,000………..S&P 500 (equities in general) NEED TO BE SOLD, OR SHORTED……get short, the bottom is going to drop out (or is now beginning to).
PREPARE FOR PANIC SELLING TO HIT THE MARKETS. SAVE SOME FRESH "POWDER" (investable funds) TO TAKE ADVANTAGE. NOT THERE, OR EVEN NEAR, YET. RISK OFF.
CANADA'S DEALING WITH THE TRUCKERS SCARES ME. BE CAREFUL. GOVERNMENTS SEIZED GOLD IN THE PAST.
---
Trading Thoughts: Looking at 2022!!!
BITCOIN 2022………???????????
ETH 2022…………???????????
GOLD 2022………..NEW HIGHS or $1,600…..toss up
S&P 500 2022……..DOWN…….DOWN……DOWN
Current trading positions:
LONG BITCOIN
LONG ETH
NEUTRAL GOLD
SHORT S&P 500
---
We compare the price of Bitcoin, Ethereum, Gold & the S&P 500. We use the CME Bitcoin Indexes (BRR & BRTI) and the CME Ethereum Indexes (ETH_RR_USD) & (ETH_RTI_USD) for reference as well as the London Bullion Market afternoon price settlement on the digital assets & gold.
---
Bill Taylor is Managing Director/CIO at Entoro Investments & is widely published in financial industry media throughout the world