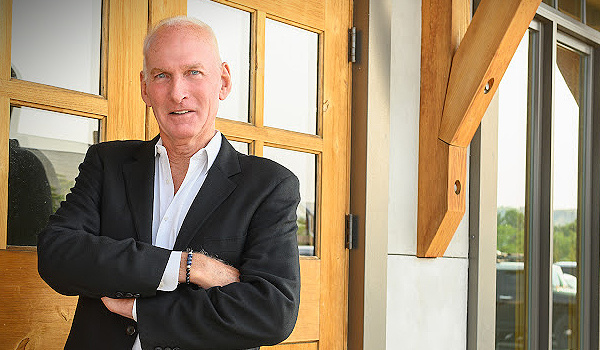 Simple Thoughts in Complex Markets
By Bill Taylor, Contributor/CIO-Entoro Investments
---
The opinions expressed below are my own & do not necessarily represent those of Entoro Investments or any of its affiliates
---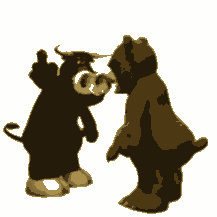 Bullish for week of 3/29/22
ETH | BTC

Neutral for week of 3/29/22

Bearish for week of 3/29/22
S&P 500 | GOLD


3/29/22 Closing Prices:
Bitcoin: $47,775.12 (-$249.99)
ETH: $3,447.53 (+$27.53)
Gold: $1,908 (+$1.00)
S&P 500: 4,631.60 (+56.08)
Trading Summary Notes for Tuesday, 3/29/22:
What's new?
And the war goes on……….the hope for a "quick" solution keeps fading…….the war is with us for a while…………the interest rate yield curve (2yr/10yr treasuries) is just about to 'invert' which usually signals a recession (not a guarantee)……..something to be aware of.
BITCOIN jumped over 12% (week on week) and is looking at $50K……huge buyers are accumulating sizable positions……….El Salvador postponed its "Volcano BITCOIN Bond" due to "market conditions"….fact is they were not even close to an offering……..war disruptions and currency risk helped BITCOIN.
ETH outshines BTC this week by jumping 14.5% (wk/wk)…..strong renewed interest in ETH and a more solid crypto market.
GOLD goes nowhere……GOLD rallies always result in huge drops…….the "precious" metal is basically unchanged on the week to week basis at the $1,900 level……higher inflation and war fuel the GOLD rally….higher interest rates quash those rallies.
The S&P 500 added almost 3% (wk/wk) and continues to ride the optimism of a "soft landing" engineered by the Fed…..hopes of a truce in the Russian/Ukraine war fuels buying in equities.
IT'S THE END OF THE FIRST QUARTER OF THE YEAR. FULL SCALE "WINDOW DRESSING" IS ON. FUNDS MARKING PORTFOLIO PERFORMANCE A HUGE REASON FOR THE EQUITY RALLY.
What to do now?
Keeping it simple……..BUY BITCOIN. A huge new up swing is under way. The war and geopolitical fallout has awakened the reason to own BITCOIN……..Huge new buyers have emerged……..$55k, then $75K…..the over $100K……..BUY BITCOIN.
Same as above….except buy ETH…..a new push higher has started.
Sell, or at best, hold GOLD.…..why own GOLD?……BITCOIN is now the favored store of value…..higher interest rates hold GOLD hostage…..Sell GOLD.
S&P 500…….maybe stocks can and will go up forever………I think NOT……short S&P 500……great trade? Buy BITCOIN short S&P 500…..you just have to have a short equity position……wait for reality.
HAVE YOU HEARD THE LATEST JOKE? THE FED BELIEVES THEY WILL ENGINEER A "SOFT LANDING" (raise rates, lower inflation, no recession). SAME GROUP THAT SAW NO INFLATION, IT WAS TRANSITORY AND THEY HAVE ALL THE TOOLS TO FIGHT INFLATION (tee hee). THAT'S ONE FUNNY GROUP AT THE FED.
---
Trading Thoughts: Looking at 2022!!!
BITCOIN 2022……..$100K back in play
ETH 2022…………$8,500-$9,000
GOLD 2022………..NEW HIGHS HAVE BEEN REACHED. THAT'S IT FOR THE YEAR.
S&P 500 2022……..DOWN…….DOWN……DOWN
Current trading positions:
LONG BITCOIN
LONG ETH
SHORT GOLD
SHORT S&P 500
---
We compare the price of Bitcoin, Ethereum, Gold & the S&P 500. We use the CME Bitcoin Indexes (BRR & BRTI) and the CME Ethereum Indexes (ETH_RR_USD) & (ETH_RTI_USD) for reference as well as the London Bullion Market afternoon price settlement on the digital assets & gold.
---
Bill Taylor is Managing Director/CIO at Entoro Investments & is widely published in financial industry media throughout the world