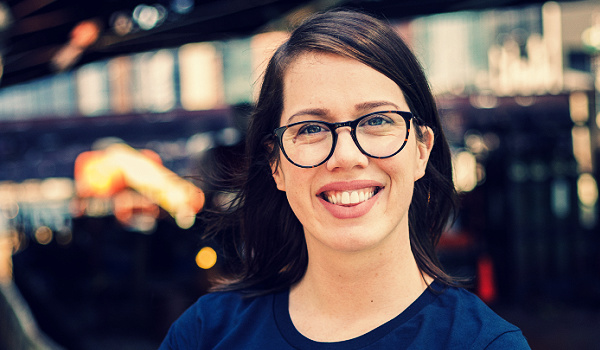 ---
Even without the experience of a global pandemic, it makes sense that the world has moved to remote or work-from-home.
"But the move to remote work and online interactions has had made it more difficult for companies to build internal camaraderie and rapport as well as brainstorm new ideas," said Emily Wilcox, chief operating officer of Practifi, a business management platform for the wealth management industry.
"I don't know if anything is quite like being together and sharing ideas in one room, being around a whiteboard together and seeing all the amazing things people can come up with when they're together," said Wilcox. "Video conferencing is great and better than nothing, but as soon as you have more than five or six people on a virtual conference call you can see the limitations. We do it and manage it well, but it's very difficult."
In response, Practifi is organizing quarterly in-person summits for its employees to engage in collaborative team building and idea-generating activities.
The Pros Go Remote
People are accustomed to interacting and transacting online, especially in the financial services industry, where online banking and payments were widely embraced long before Covid-19 burst upon the world. Making many companies, especially fintech companies, more prepared to adapt.
Thus, Practifi made a smooth transition to remote work when Covid-19 closed its offices in 2020, said Wilcox. "Other than an initial adjustment period, we didn't see a drop-off in efficiency or communication," said Wilcox. "If anything, people are communicating more."
Up until six months ago, Practifi was making plans to come back into the office. Now, in 2022, as offices everywhere reopen, the company is moving towards a remote-first policy.
So far, most of Practifi's North American employees are continuing to work remotely.
"We're committed to maintaining the office space," said Wilcox. "We do see quite a few who want to come in sporadically or regularly a few times a week. We've put together a team of capable and intelligent adults who will do the job they're paid to do. We don't think they have to be in the office together every day to do the work."
Wilcox said that she believes that 2.5 years into the pandemic, most workers who can feasibly work remotely will demand the choice to live and work where they want and as they want.
"No one has to come into our office, even though we still have office space in our regional headquarters, people only come when they want to," said Wilcox. "We responded to changing expectations to give people the ultimate flexibility of when and how they work. People enjoy it, but to be honest, there is a lot that is lost."
So four times each year, for two and a half days, Practifi employees will meet at its headquarters in Sydney, Australia, and Chicago, Illinois, for what Wilcox calls, "Team building, strategic thinking and having some fun together."
Remote Work, Long-Distance Relationships
Companies work better when employees are comprised of tightly knit groups with some proximity to each other, Wilcox believes.
"You don't have to love everyone you work with, but it does help to have a relationship with them and build trust," she said. "We decided that we would invest in that, especially because we feel like Practifi has a unique and wonderful culture in terms of support and camaraderie. We don't want to risk losing the magic of that by having nobody able to see each other."
During Covid, Practifi continued to grow and hire, and some of its now remote workers moved away from urban centers like Chicago, said Wilcox, and it just wasn't practical to go back to working in the office despite the benefits it created.
Even before the pandemic, Practifi's employees were scattered with some Chicago-area employees commuting 90 minutes each way or more to get to the office. Eliminating those commutes by going remote restored hours of personal or family time back into people's lives
"For all the awesomeness that comes from people being able to work remotely, some of that personal connection, the power of a mass of people working together for one purpose, can get lost," said Wilcox. "The best thing we can do is listen to our team and understand how they thrive, and make sure we foster their ability to have ultimate flexibility."
Summits As a Solution
Summits, Wilcox hopes, will help Practifi map out a middle ground between the independence and satisfaction of remote work, with the closer relationships of people working in an office together.
Meeting annually was too sporadic while meeting monthly created too much of a burden of travel on people—but 2.5 days every quarter felt right, said Wilcox.
"We want our employees to meet one another, look each other in the eyes, share a meal together, share some fun together, have a laugh and maybe a drink," she said. "We're a fast-growing company, and we want new people to be able to have relationships with their co-workers and know that they have each other's backs—and celebrating wins is all the better when you have relationships with the people you work with."
The meetings will also give employees an opportunity to encounter others they may not see in the course of their day-to-day work, building empathy both across and between teams.
The summits are designed to be a "fun couple of days," said Wilcox, filled with activities and opportunities for strategic thinking in lieu of day-to-day tactical thinking.
A day might start out with access to a workout or exercise classes, said Wilcox. Each day, Practifi will host both general meetings and break-out sessions during the day, with food catered in. Sessions will include some employee education, and some will have guest speakers.
"We'll also take an afternoon to go and basically play games," she said. "We'll go to a location and engage in axe throwing to get our competitive side out, which is always fun."
In the evening, Wilcox plans to have celebrations and "fun" events, including a formal evening event.
The response thus far has been positive.
"People like the flexibility of working remotely, but they also like the idea of getting out of the four walls of their house, that's still very appealing," said Wilcox. "We're working hard to make sure these summits are a fun and enjoyable experience while at the same time, very productive at getting people together on the same page."
---
To learn more about Practifi, visit www.practifi.com.