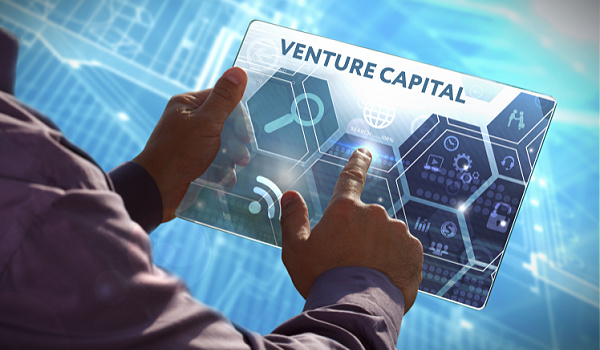 ---
More money flowed into the fintech sector this week, in an interesting mix of categories and locations.
This week, our top deal came in at $750M (a combo of debt & equity) for Ramp, a corporate spend management platform – an interesting "new" category that is receiving increasingly higher funding rounds;
Austrian headquartered VC Speedinvest showed up in two deals this week and as always, more investments from SoftBank, who seems to have ENDLESS access to capital for venture deals;
Three deals came out of the US and two were offshore this week – one for the African auto finance market and the other out of Paris.
Without further ado, here are this week's top 5 fintech VC deals for the week below, in order from lowest to highest funding.
---
$150M, Series B | San Francisco | Ethereum scaling platform | Paradigm, a16z|

Optimism.io Website Overview: "
Optimism is a Public Benefit Corporation, a for profit corporation that is obligated to balance financial interests of our stockholders with the best interests of our community, and society.
Not only are we writing software that scales Ethereum technology, we are also scaling Ethereum values by creating the rails for highly impactful projects that don't have a business model to succeed. Read more about how we're doing that here. Until the project is fully decentralized, we will be donating all profits from running a centralized sequencer towards scaling and sustaining public goods."
$550M Debt, $200M Equity | New York | Corporate spend management platform | Founders Fund |
LinkedIn Firm Overview: "Ramp is building the world's first finance automation platform designed to save businesses time and money. Ramp offers 5-in-1 software that consolidates corporate cards, expense management, bill payments, accounting, and reporting into one simple and free solution. More than 5,000 businesses are using Ramp, from some of the fastest growing startups and unicorns like Ro, Faire, Marqeta, ClickUp, and Applied Intuition, to established businesses across the US including Bristol Hospice, Walther Farms, Douglas Elliman, and Planned Parenthood. Founded in 2019, Ramp is NYC's fastest growing startup, having achieved a unicorn valuation of $3.9 billion in just over 2 years. Ramp has raised $620 million in funding from investors including Founders Fund, Stripe, Goldman Sachs, Coatue Management, D1 Capital Partners, Redpoint Venture, Thrive Capital, Altimeter, Iconiq, Spark Capital, and the Box Group, as well as over 100 angel investors who were founders or executives of leading companies. Ramp is part of the Forbes Fintech 50, LinkedIn Top Startups of 2021, and Fast Company's Best Workplaces for Innovators program."
$105M, Series A2 | Nigeria/ Amsterdam | Revenue-based vehicle financer | Speedinvest, Left Lane Capital, thelatest.ventures, AfricInvest, MUFG Innovation Partners, Latitude, Kreos Capital |
LinkedIn Overview:
"Moove is a mobility fintech that provides revenue-based vehicle financing to mobility entrepreneurs across Africa. We are Uber's exclusive vehicle financing and vehicle supply partner in sub-Saharan Africa. Over 1 billion Africans have limited or no access to vehicle financing resulting in the fastest growing continent having the lowest per capita car ownership in the world. In a continent full of opportunity, mobility is key to moving economies forward, and Moove's vision is to democratize vehicle ownership across Africa. We are doing this by building tech to provide Africans the access to affordable vehicle financing while creating job opportunities and empowering a new generation of mobility entrepreneurs. Our team is collaborative, positive, curious, and engaged. We think fast, work smart, laugh often, and are looking for like-minded people to join us in our mission to disrupt vehicle ownership and make cities better."
€90 million (@ $118.5M USD) | Paris | Digital insurance brokerage | KKR, Eurazeo, Speedinvest, Tikehau Capital |

Overview: The firm is located in France and sadly, we can't find info on them on LinkedIn. The website is also in French and Google translate was not interested in translating it for us today. Ahh – C'est la vie! Anyhoo, here's the URL if you happen to speak French and wish to research further: https://www.plussimple.fr/
$115M, Series D | California | Retail e-commerce management solutions | SoftBank Vision Fund 2, Insight Partners,Trinity Ventures, Shasta Ventures, Madrona Venture Group |

Firm Website Overview:
"Intelligent automation for consumer brands to win in retail ecommerce channels like Amazon and Instacart." https://commerceiq.ai/
We'll be back next week with more news on fintech VC funding.
---