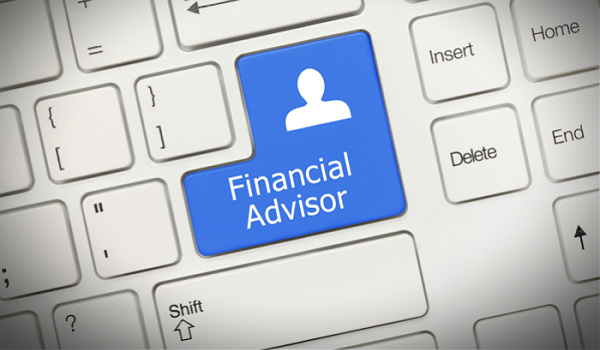 ---
My dollars and cents look the same size, but somehow they're a lot smaller than they used to be.
For 30 years, inflation almost never topped 3%. Now it's 8%. It's funny, because many of us dimly remember the high-inflation 70s and early 80s, and elsewhere in the world, persistent high inflation has almost become a way of life.
But for U.S. Milennials and many in Generation X, this is the first real experience with inflation. Will they be able to work around it? More importantly, are the fintech tools we're providing them with today geared to help them solve the problems associated with high or persistent inflation?
Now, apply those questions to advisors—are advisors, who haven't experienced this kind of inflation in more than 40 years if they've experienced it at all, prepared to guide their businesses—and their clients—through the struggle? Do they have the technology they need to do so?
Here's what's new in advisor technology.
---
Orion Advisor Solutions & Redtail Technology – In what was perhaps the largest story in wealthtech this past week, wealthtech behemoth Orion Advisor Solutions has announced it is acquiring Sacramento-based CRM software firm Redtail Technology.
"This acquisition presents a game-changing opportunity for growth-focused independent advisors, as it will make our robust tech stack ecosystem even more valuable. Redtail has long been a valued technology integration partner to Orion, and we share a core value of being committed to serving independent advisors," said Eric Clarke, founder and CEO of Orion. "The addition of Redtail to Orion will further enhance our user experience. By embedding Redtail's highly regarded, next-generation CRM software with our portfolio accounting and advisor technology, we will connect the advisor-client journey with a highly integrated, most-in-one technology suite."
Halo Investing – Halo announced that Larry Roth, former CEO of Cetera and Advisor Group, will join as a member of its advisory board. Roth currently serves as managing partner of RLR Strategic Partners.
Halo, which offers advisors efficient access to protective investment products boasts an advisory board that includes Jeb Bush, 43rd Governor of Florida; Neal M. Soss, former vice chairman of investment strategy and Research and global chief economist for Credit Suisse Group AG; and Jack Selby, a founding member of PayPal and managing partner at Thiel Capital Management.
Envestnet – Envestnet will expand into the small-to-medium-sized business market (SMBs) by offering data and digital solutions that empower SMBs to grow intelligently.
The solution will be offered by Envestnet to its clients – including advisors, banks and FinTechs – to help their SMB customers better run their businesses by integrating data from across all the applications they use.
TIFIN – Harbor Capital Advisors became the first asset manager to sign on with Distill by TIFIN for digital distribution to financial advisors.
Distill by TIFIN allows asset managers like Harbor to digitally distribute their productsusing insights derived from proprietary, partner and third-party data to deliver personalized customer engagement. Asset managers are able to curate communication proposals by offering investment products that fit their clients' goals resulting in faster conversions.
Vanguard – Vanguard and American Express announced INVEST for Amex by Vanguard, a new Vanguard financial advice service to be offered exclusively to eligible American Express U.S. Consumer Card Members.
The service features Vanguard's digital financial planning and investment management expertise coupled with American Express' differentiated rewards. The service will also include access to Vanguard financial advisors.
D1g1t – d1g1t, Inc., a provider of an enterprise wealth management platform powered by institutional-grade analytics and risk management tools, announced that it has added three U.S.-based senior leaders, moves that will allow the company to continue to build on its rapid growth trajectory:
Sales veteran Tate Haymond, formerly of Nasdaq Asset Owner Solutions, as Chief Revenue Officer;
Silicon Valley technology leader and software entrepreneur David Karchmer, as Chief Technology Officer; and
Engagement expert Dianna Heideman, formerly of Envestnet Inc, as Vice President of Client Experience.
Advisor360 – Advisor360 announced the launch of Automated Document Bundling, which detects, enriches and batches new account documents submitted by financial advisors. Broker-dealers can now process cases more efficiently with the Automated Document Bundling upgrade to Advisor360's wealth management software.
The new capability allows broker-dealers to complete new account case volumes faster by reducing the number of cases and enriching information seamlessly across multiple documents – decreasing processing times and room for human error.
MaxMyInterest – MaxMyInterest announced that Mike Capelle, co-founder of United Capital, has been named to the company's advisory board.
Capelle recently retired as a Managing Director at Goldman Sachs. He joins an advisory board that includes Andrew Hecht, an entrepreneur and corporate attorney; Jan Rivkin, C. Roland Christensen Professor of Business Administration, Senior Associate Dean for Research, and Chair of the MBA program at Harvard Business School; and Andrew Klaber, Founder and CEO of Bedford Ridge Capital.
---