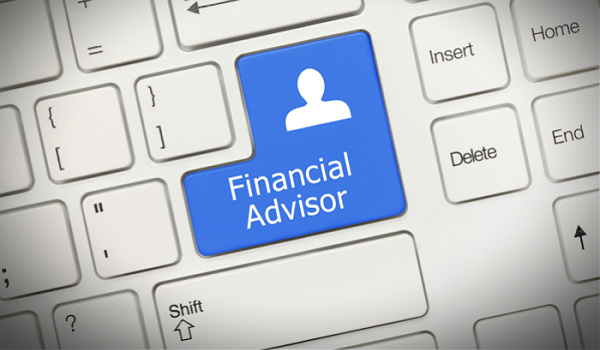 ---
It's ten days until the tax deadline and I haven't even started.
That's an old tradition of mine, I waited to the last minute to do taxes as a young professional to see if I could max out my retirement accounts right before the deadline.
Now I'm just lazy.
In fact, technology has made me lazier, when it come to taxes, over the years. No longer do I tromp down to the library to pick up the forms and advisories I might need. No longer do I fill out a 1040 as a dry run in pencil before I fill out the final form—the one that actually gets filed—in ink.
I don't even have to swivel-chair over to a calculator or sort manually through my paperwork for a specific Form W-2 or 1099.
It's all there, on my screen, the calculations are done automatically and accurately, and all I have to do is click a few buttons.
So what's the rush? We still have ten days.
Let's get to some advisor tech headlines, shall we?
---
Refinitiv – "Getting Personal," A Refinitiv Wealth Management report with some fresh research, found that there is an ESG-information deficit for investors served by financial advisors.
51% of investors globally were familiar with sustainable assets, but just 44% of advisor-led investors were familiar with ESG factors versus 53% of self-directed investors.
But investors trust advisors—58% of advisor-led investors and 62% of self-directed and 'hybrid' investors named advisor recommendations as the most reliable source of information.
Skience – Skience has upgraded its account-opening process via a partnership with Electronic Verification Systems (EVS).
Using EVSs data and fraud prevention services, Skience has enabled the Office of Foreign Assets Control (OFAC) checks to be conducted at the point of new account opening, eliminating what was once a manual process at most firms.
The new partnership is bi-directional, meaning it will be accessible to existing users of both Skience and EVS.
TIFIN – TIFIN, the AI-driven fintech platform, has snagged Envestnet-veteran Bill Parsons to become the executive vice president of TIFIN Grow.
Parsons was formerly group president for the Envestment/Yodlee data and analytics business.
TIFIN Grow is a suite of software designed to help wealth management firms grow through personalization at scale.
Gemini – Crypto platform Gemini released its Global State of Crypto Report, which released data from a survey of nearly 30,000 participants in 20 countries finding that while more than three-quarters of crypto investors see it as a buy-and-hold long-term investments (77%), 48% of crypto investors are actively trading.
Crypto's emerging use case is as a store of value—individuals in countries where the national currency has been devalued 50% or more in the last 10 years are nearly five-times more likely to say they intend to purchase crypto in the coming year.
Riskalyze – Riskalyze is expanding its fixed income coverage to include an additional 800,000 bonds by the end of this year in addition to enhancing its bond review methodology.
Improvements include customizing for different bond types and increasing the precision and accuracy of its analytics for all bonds.
Envestnet – In partnership with UBS and iCapital, Envestnet launched an Alternatives Exchange to provide private market investment opportunities to its client base encompassing more than 35 funds from managers across geograpies and strategies.
Interaxis – Cryptocurrency and digital asset education company CPE World will merge with Interaxis under the interaxis brand, creating one united platform for advisors to receive comprehensive cryptocurrency education.
The firms were founded by the co-founders of PlannerDAO, Adam Blumberg and Steve Larsen. PlannerDAO is itself a crypto education entity built around and by a decentralized network of accounting and wealth management professionals who govern an advisor designation, the Certified Digital Asset Advisor (CDAA). CPE World, built by Larsen, contains expansive cigital assets education for accountants, while Interaxis, founded by Blumberg, was a collection of advisors and entrepreneurs dedicated to educating others on blockchain technology and crypto
---