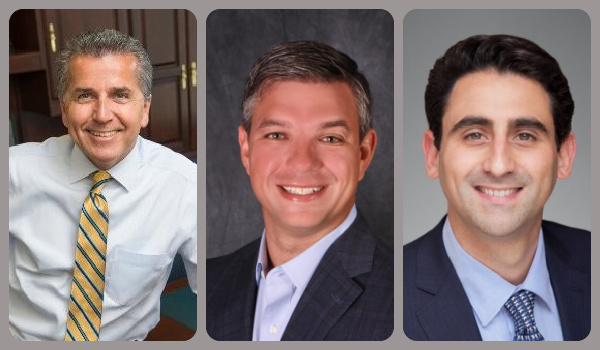 ---
The next generation of high-net-worth (HNW) and high-earning, not rich yet (HENRY) investors do not remember a time without instant access to information, text messaging or social media, and many do not want to use the phone. These digital natives expect to be able to use these tools and have ready access to data in every aspect of their lives.
It should be no surprise that NextGen HNW and HENRY investors want to engage and communicate similarly with their wealth management professionals.
Digital Wealth News recently asked three industry leaders about the expectations of this demographic for this month's roundtable discussion. They address what the industry needs to do to reach these younger investors and how wealth management professionals can adapt the traditional engagement practices for the next generation.
Doyle Williams, CEO, Concourse Financial Group
We need to embrace digital communication. That's how today's clients – and the next generation of clients – want to engage.
There was a tendency to shy from it in the past because the regulations were unclear. But some of that ambiguity has receded, and ever since, new challenges have emerged, such as technology integration and employee adoption of digital marketing and account enablement tools.
Everyone needs to conduct an audit of their digital assets. To me, that's a three-part process.
One, pay particular attention to your website – it's the front door to your business.
Two, review your current technology investments. Are they paying off? Could you be doing something else to get more out of your technology?
Three, focus on training. Adoption rates are notoriously low for new technology, and additional training and support will help. The digital skill gap is widening fast and equipping your employees to fully leverage the investments already made will pay long-term dividends.
Josh Strange, CFP, President, Good Life of NoVa
Wealth management must be digitally enabled to serve NextGen HNW and HENRY client segments, and I believe NextGen advisors do not see any other way of doing business today.
However, there are two specific technology solutions that NextGen HNW and HENRY clients need to build a sustainable and long-term relationship with their advisors. First, a user-friendly and comprehensive financial planning platform that enables the client to aggregate all their information in one place. Digital native high-net-worth and high-earning individuals expect access to data to help inform decision-making. Advisors must provide clients with a convenient dashboard with complete, real-time data and personalized analytics to help clients make sense of the data, trends and other information.
Additionally, this segment needs solutions that enable simplified communications between clients and advisors. This population uses texting, digital scheduling apps, and virtual meetings in every other aspect of their lives and expects to do so while dealing with their advisors. The industry must provide solutions that allow advisors to streamline communications driving client satisfaction and operational efficiencies in a compliant manner.
However, these solutions are tools that help develop relationships and trust – not replace them. And some aspects of the traditional engagement model – a robust administrative support team, a willingness to sit down with someone facing a difficult decision – must remain central to an advisor's value proposition.
Robert Amoruso, Founder and Managing Partner, Gideon Strategic Partners
The generations flooding the workforce and inheriting wealth have high expectations of instantaneous concierge-like services that have made firms like Uber and Amazon successful. Therefore, efficiently onboarding and managing client relationships have become crucial in maintaining client engagement and satisfaction. Information retention and integration — whether it's a birthdate or account number — is paramount.
But technology in the form of robo-advisors and digital assets can only take our industry so far.
It's imperative to keep clients engaged, informed and for advisors to maintain a proactive stance in an economy that is constantly evolving and in an environment filled with distractions. Firms with the correct customer relationship management system (CRM), seamless documentation of segmentation, targeting and positioning marketing (STP) and a unified tech stack can streamline operations and enable advisors to spend more time on building relationships. That's the key differentiator in our industry.
Firms should embrace technology as an ally to allow advisors to be at the forefront of managing relationships and providing excellent service to our clients.
---