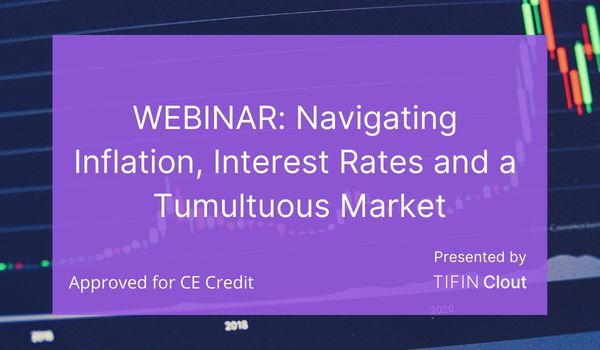 ---
HOSTED by:

Navigating Inflation, Interest Rates, and a Tumultuous Market
In the wake of the recent Fed rate hike, inflation shows no signs of abating soon. The impact of inflation has been felt by your friends, family members, employees, and clients. How will inflation impact your budgets? How do you address the inflationary concerns of your clients? What will be the longer-term impact of the current geopolitical strife on inflationary pressures? Recent events have elevated prices, asset class valuations are elevated, credit spreads are tight, and yields remain low. From explicit inflation protection to real asset investments, there's ample opportunity to deliver value to investors even during tumultuous times.
Join Clout's webinar series to explore the key concerns and challenges that inflation presents. Our panel of experts will provide insights into the steps that you can take to handle the inflationary pressures facing your audience. They will:
Assess the top inflation challenges facing businesses in 2022 and beyond
Determine the impact of the Russian invasion of Ukraine on the market
Discuss the other factors that are contributing to a volatile environment and increased inflation, and
Share steps that you can take to address your clients' inflation concerns.
Click below to view on YouTube:
---
Panel Participants Include: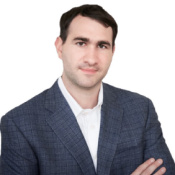 Kraig Devore | Portfolio Manager | Cult Wines
Kraig Devore joined Cult Wines in September of 2021 after spending nearly 7 years at Ramirez Asset Management, a boutique investment management firm in New York City where he was an Investment Associate managing fixed income portfolios.
Kraig graduated from The Gabelli School of Business at Fordham University in 2014 majoring in Business Administration and is a CFA® Charterholder.  At Cult Wines Investment Kraig is a Portfolio Manager for the Americas region and is responsible for developing and implementing the investment strategy regionally and globally.  Kraig's passion for wine comes from his family in Italy who not only enjoy drinking wine but also making their own.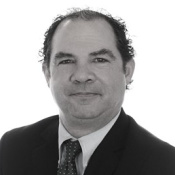 Kevin Flanagan | Head of Fixed Income Strategy | WisdomTree
As part of WisdomTree's Investment Strategy group, Kevin serves as Head of Fixed Income Strategy. In this role, he contributes to the asset allocation team, writes fixed income-related content and travels with the sales team, conducting client-facing meetings and providing expertise on WisdomTree's existing and future bond ETFs. In addition, Kevin works closely with the fixed income team. Prior to joining WisdomTree, Kevin spent 30 years at Morgan Stanley, where he was most recently a Managing Director. He was responsible for tactical and strategic recommendations and created asset allocation models for fixed income securities. He was a contributor to the Morgan Stanley Wealth Management Global Investment Committee, primary author of Morgan Stanley Wealth Management's monthly and weekly fixed income publications, and collaborated with the firm's Research and Consulting Group Divisions to build ETF and fund manager asset allocation models. Kevin has an MBA from Pace University's Lubin Graduate School of Business, and a B.S in Finance from Fairfield University.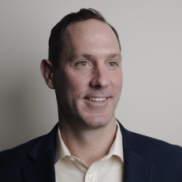 Peter Essele | SVP, Investment Management and Research | Commonwealth
Peter Essele, CFA®, CAIA, CFP®, is SVP of investment management and research, at Commonwealth Financial Network®, member FINRA/SIPC, a Registered Investment Adviser. With the firm since 2004, he oversees asset allocation, fund selection, and overall management of the firm's discretionary platform, Preferred Portfolio Services® (PPS) Select. In addition to holding FINRA Series 7, 24, 31, 53, and 66 securities registrations, Peter has the CAIA and CFP® designations and is a CFA® charterholder.
---
PRESENTED BY:

---
The TIFIN Group LLC (together with its subsidiaries and affiliates, "TIFIN"), and its affiliates, are not a client of Cult Wines, WisdomTree or Commonwealth. Cult Wines, WisdomTree & Commonwealth provides cash compensation to TIFIN to be a sponsored fund, which provides greater visibility to Cult Wines, WisdomTree & Commonwealth.Cult Wines, WisdomTree & Commonwealth's funds.  Cult Wines, WisdomTree & Commonwealth pays TIFIN a monthly fee for the sponsorship of their fund(s) on TIFIN's platforms and other promotional activities. TIFIN has a financial interest to promote and market investment solutions from Cult Wines, WisdomTree & Commonwealth that can conflict with the interests of its clients. This material is provided for informational purposes only and should not be construed as individualized investment advice or an offer or solicitation to buy or sell securities tailored to your needs.