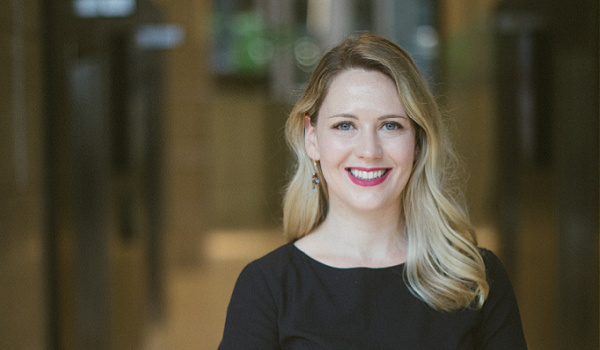 ---
Some companies strive to create happy clients. Others want satisfied clients.
Practifi, a business management platform for the wealth management industry, seeks to cultivate raving fans through a set of client advocacy initiatives, said Lindsay Hanson, head of client success.
"We try to find and understand which portion of our client base have become raving fans of Practifi using quantitative satisfaction measures and qualitative advocacy efforts," said Hanson. "We look at client advocacy in a number of ways—clients who are explaining publicly why they are huge fans, clients who are referring new business to us, and clients who are willing to take calls or emails from new prospects to explain their experience working with us—these are all things we look at and chart over time to figure out who is emphatically positive about Practifi."
The advocacy initiatives in part came about because Practifi wanted to identify and thank its supporters, said Hanson, adding that the company likes to "close the loop" on all of its client interactions by following up, seeking feedback and offering support.
To track influencers and referral sources, Practifi uses its own business management platform.
"We eat our own cooking. All of the things we're encouraging our clients to do we're doing internally as well," said Hanson. "It's an effort to understand how different clients and prospects are related to each other, who are your best referral sources and who are these people interacting with at industry events."
But Practifi also wants to help promote and amplify the affinity of its most vocal clients, and to understand just what they are doing successfully to create such "raving fans."
"We want to take whatever is going well and do more of that so our client base is happy, excited and energized," said Hanson. "That's one of the biggest reasons we want to measure and grow this part of our clientele."
Hanson said that as head of client success, she's become passionate about Practifi's client success measures where teams of technology experts work with wealth management firms to implement and onboard its technology, and then follow up regularly to make sure those firms are getting the most out of the platform.
By doing so, Practifi creates an ongoing dialogue with all of its clients, not just the most vocal ones, allowing it to register a lot of feedback from the advisors they work with. This dialogue tends to bring advocate-clients to the team's attention, making it easy to identify raving fans.
"I believe we don't always have to be involved in the conversations among clients and prospects, but I also think that if you don't ask, you don't know," said Hanson. That's why Hanson's client advocacy efforts started by trying to understand what wealth management firms were doing without Pratifi's involvement. "Then we set some benchmarks around what we thought was possible, and now we continue to track, monitor and expand all the positive activities that our clients are doing."
For example, recently a Practifi client told one of Hanson's client success managers that they had recommended the software to a prospect that was going through a "typical sales process." Having another already existing client relationship in place allowed Practifi to have a head start in working with the prospect.
"All layers of our organization are passionate about ensuring that our clients feel like we have offered them industry expertise," she said. "We want to partner with them to make sure they're as successful as we are. Many of our clients feel like they are along in a journey with Practifi, so we infuse this into our client relationships and into everything we do. We want to lead the way and be more than just a technology provider, we want to be a technology partner."
The advocacy initiatives themselves are internal programs that are constantly evolving to harness goodwill between Practifi and its wealth management clients, said Hanson, and include co-marketing efforts, webinars and testimonials, as well as a client advocacy board.
These efforts also include allowing client firms to mentor prospects about their experience with Practifi.
The important thing, though, is that clients are taking it upon themselves to speak positively of the firm without Practifi's interference.
"Some clients are happy to talk to our prospects about their experience, so we allow a lot of this to be led by those clients," said Hanson. "We want to do whatever we can to encourage our clients to promote and be excited about Practifi."
So Practifi tries to identify opportunities where those advocate-clients might want to participate and makes sure that those opportunities operate off of "goodwill and transparency alone" rather than soliciting paid endorsements and testimonials.
Webinars and other co-marketing activities are presented as beneficial to both Practifi and its advocate-clients, said Hanson.
"We strive to create opportunities for clients to connect, network and get some publicity that will help them out as well," she said. "We also try to make sure we're targeting and highlighting clients interested in these types of activities. By not asking them whether they'll be an advocate, we're failing to offer them a potentially good opportunity that could benefit us both."
Practifi's client success concept is also embodied in the training and implementation of its platform. Each client works closely and directly with a Client Success Manager who, in addition to liaising with the client, advocates for their needs at Practifi. A manager focuses on best practices on the platform, what the best clients are doing to maximize the benefits of the technology, and improving usage and adoption among and within firms.
"Advocacy is an important part of client success, it does produce output and advantages," said Hanson. "Without the client success function and the underlying success of our clients, the level of happiness and satisfaction we drive wouldn't be possible."
---