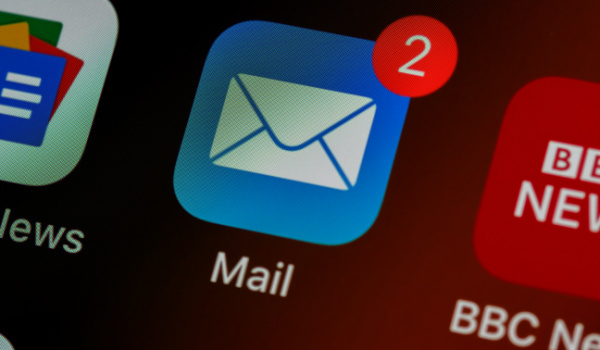 ---
Marketing automation allows businesses to target customers with automated messages across marketing channels like email, web, and social media. Clout by TIFIN is an AI-powered, turnkey marketing solution that provides personalized digital marketing at scale for wealth managers of all sizes – from the individual advisor to large wealth enterprise firms. Our platform automates marketing campaign creation to save you time, make your marketing more personal, and deliver a better return on your investment.
However, automation does not mean that you can set it and forget it. While marketing automation allows you to be more efficient and effective, you still need to develop, analyze, and optimize your channels and tactics. Clout can help with this as well – we have dedicated financial marketing specialists who work alongside financial advisors from campaign ideation to deployment to iteration to minimize advisor efforts and maximize results.
When it comes to marketing automation, many financial advisors find themselves lacking a clear digital strategy, which can lead to prospects losing interest, clients becoming unengaged, and a poor consideration-to-conversion funnel. Below, we outline a few types of email automation that you can utilize in your practice.
Online Lead Generation Sequence
When a prospect fills out a form online, they expect a response fast. According to HubSpot, 82% of customers rate an immediate response as important or very important when they have a marketing or sales related question, and 60% of customers define "immediate" as 10 minutes or less. Therefore, if someone is looking to book a meeting or speak with you, your response time should be fast and friendly. 
We recommend having an initial email thanking the user for reaching out to be sent within five minutes of them submitting the form. This email should be short and have a clear call to action to set up a meeting. Nonetheless, the automated sequence should not stop here. If the user does not book a meeting with you, you will want to have additional emails that automatically send over the next couple of weeks until they do book a meeting or you move them out of your nurture sequence. You will need to test how many follow up emails you send, the cadence of sending, and when to move someone out of the sequence to optimize this email flow.
New Client Welcome Sequence
A client welcome email sequence is a great tactic to build a strong foundation with new clients. This sequence helps clients understand your processes, philosophies, and your team. Clout offers white-label ready new client welcome campaigns that you can use to onboard and nurture new clients. You can schedule a personalized demo with our team to learn more about these out-of-the-box campaigns. 
As your client base or services grow, you may begin to develop and deploy more than one sequence to onboard specific investors. Through proper audience segmentation and analysis, you'll be able to identify if you need to make alterations to your onboarding flow, remembering that automation complements personalization.
Event Nurture Campaigns
Whether you host in-person events, webinars, or podcasts, it is imperative that you have pre- and post-event campaigns to keep leads warm. We offer ready-to-use event campaigns with multiple designs to ensure you drive registrants and attendees and can nurture prospects after the event.
Event nurture campaigns are great because you are working with warm leads – these users have shown interest in your event and services. Nonetheless, you'll need the proper touchpoints to ensure that they show up to a live event or stay engaged after an on-demand event. For example, a live event nurture sequence may include a post-registration confirmation email, initial reminder, second reminder, first follow-up, and second follow-up. For an on-demand event, you might opt to send additional follow-up emails. Again, you'll want to test and iterate on the number of pre- and post-emails that you send and the cadence in which you send them for optimal results.
Win-back campaigns
Leads can fluctuate between cold and warm and vice versa depending on your outreach strategy. If you do not have a proper nurture sequence set up or if a person phases out of campaigns, they may go from warm to cold. However, this does not mean they are gone forever. You can create automated win-back campaigns for leads who have gone dark whether you never contacted them or they didn't convert during your other nurture sequences. Win-backs offer you a great opportunity to reintroduce your firm, provide updates about your services, or share your content, but the content should be personalized.
You'll likely need to decrease your segment size for these automated campaigns to ensure that the content included is tailored to the receiving audience. You can include information from previous conversations, life-stage- or profession-specific content, or reminders about your specific services to stay top-of-mind with these individuals.
How to start deploying automated email campaigns
First, you'll need a marketing automation platform to create and deliver these campaigns. Without the right platform, you won't be able to create sequences, segment your audience, or properly nurture users. You'll also need your lead generation forms to connect to your email system provider so that your sequences fire appropriately and automatically. Lastly, you'll need an analytics tool to analyze your campaign and individual prospect performance. This will help you understand what's working and what's not. 
Ultimately, marketing automation should be a part of your marketing tactics, but it needs to be strategic. You need to think through where you can best leverage automation to deliver a better user experience. Clout can help you start deploying automated email campaigns, schedule a demo with our team.
---