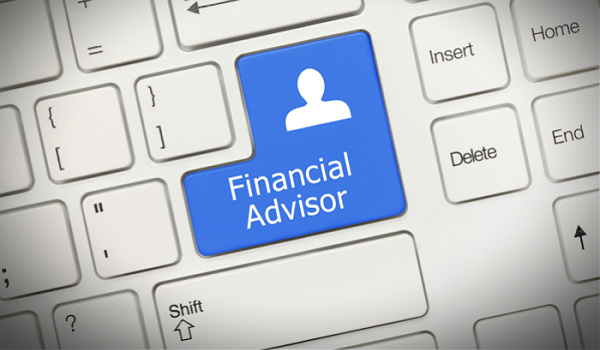 ---
By Christopher Robbins
Look. Out. Below.
If you own stocks, bonds or cryptocurrency, most likely your portfolio has seen a rough couple of weeks. I know mine has.
What's worse is that there seems to be grim news everywhere you look. The whole world has lost the bounce in its step. Where once there was plenty of defiant optimism, it's getting harder and harder to find happy faces.
I don't know what that means for financial markets – long-term investing, they say, is an ultimate expression of optimism, that the trajectory of humanity's growth and productivity will ever move up and to the right.
What happens when we stop believing in that upward, rightward trajectory?
NOW LET'S TALK FINTECH……
TIFIN—Our friends at-TIFIN announced that it has acquired All Star Charts and INO.com to expand its Financial Answers subsidiary, which was founded to build out a retail investor data platform based on the interactions of millions of investors.
INO.com provides news, analysis and data and tools for equities. All Star Charts is a widely followed technical analyst. Both firms will expand Financial Answers' data pool.
Last year TIFIN acquired StockNews.com, among other properties, as part of a pledge that it would spend $100 million to acquire financial media companies.
Addepar—Addepar officially launched its next-generation integration center, which centralizes information and collateral on Addepar integrations, portfolio and market data providers, and its flexible APIs giving clients a more seamless experience.
Through the integration center, firms can discover and explore Addepar's growing network of partners who offer technology, data and services, all of which integrate seamlessly with Addepar's software. Addepar also offers open architecture APIs to allow developers to build integrations with virtually any system.
Snappy Kraken—Snappy Kraken ahs acquired Advisor Websites, an industry website builder and existing integration partner, to create a holistic solution for websites, branding and digital marketing.
Advisor Websites' set of technology tools – including its calendar scheduling tool, website design manager and compliance workflows complement Snappy Kraken's prospecting and client-relationship-building offerings.
Advisor Websites will be branded as a Snappy Kraken company, and CEO Graham Turner will assume the role of president of the new entity.
SMArtX Advisory Solutions—SMArtX hit the news in several different respects this week.
The company announced that it has closed a Series D round of funding with a $30 million investment from Morningstar Investment Management. The Morningstar Investment Management capital will assist in the build out of SMArtX's development capabilities, including those that will support Morningstar Investment Management's existing TAMP and its direct indexing solution launching later this year. SMArtX has been hosting direct indexing strategies for over four years and offers one of the largest direct indexing platforms in the industry with 133 strategies.
It also announced that 20 new investment strategies from 10 asset management firms have been added to its turnkey asset management platform.
SMArtX has added eight new asset management firms —Appleton Partners, Aptus Capital Advisors, Counterpoint Mutual Funds, Janus Henderson, Main Management, Martin Currie, Ned Davis Research, and Spouting Rock Asset Management.
Two existing firms are adding new strategies to the platform: Kingsview Investment Management and The London Company. The strategies across the 10 firms encompass emerging markets, global equity, U.S. equity, and fixed income strategies.
LexisNexis—LexisNexis Risk Solutions announced that it has acquired BehavioSec, a behavioral biometrics technology provider.
BehavioSec brings the ability to convert complex mobile signals from touchscreen and sensors into rules and advanced mobile behavioral biometric-based authentication capabilities.
CAIS—CAIS announced that it has been selected by Advisor Group to offer a platform solution for improved alternative investment access, education and transaction workflow.
Through the CAIS platform, Advisor Group's financial professionals will gain access to a curated menu of alternative investment products, including hedge funds, private equity, real estate, and private credit. All of the products on CAIS's platform are vetted via Mercer's independent, third party due diligence.
---
And after our deadline, word of the following deal just came in (5/10/21) – posting verbatim from the announcement:
ORION-"Orion Advisor Solutions, a leading provider of transformative wealthtech solutions for fiduciary advisors, announced today a definitive agreement to expand its existing wealth management business by acquiring TownSquare Capital (TownSquare). Serving the financial advisor community with best-in-class investment strategies, TownSquare is a boutique, full-service investment and trading platform with an institutional mindset toward portfolio construction."
---