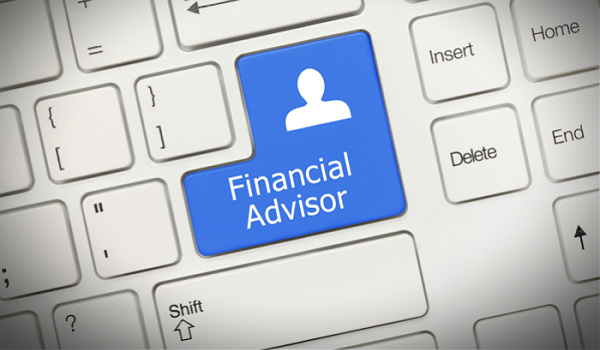 ---
By Christopher Robbins
My family received a firm reminder that we are still living amid a pandemic this week—despite vaccines, masking and distancing, we all have finally come down with Covid-19.
So this week's Advisor Tech Talk is coming to you through a haze of fever and a distraught crying nine-month-old who is sick for the first time in his life. Good times.
I wanted to mention this because after two-plus years of successfully ducking and dodging the virus, I'd let myself think that maybe it wasn't going to happen to us. To any of you out there who have thankfully not fallen ill yet, don't be like me. Don't grow complacent. Be careful.
Needless to say, keeping my finger on the always rapid pulse of the wealthtech industry while I'm pulling all-nighters to manage my nine-month-old child's fever was a bit challenging this week, but here are some important industry headlines nevertheless:
---
iCapital — iCapital announced that it has received three patents for advances in data security within the alternative investment process.
The iCapital patents allow asset and wealth managers to generate and share investment documents containing confidential information with third parties without providing sensitive client data to third parties.
In one example, when an advisor uses the iCapital platform the technology displays client data on in a document such as a performance report without iCapital taking possession of that client data, which may help iCapital meet financial organizations' privacy and regulatory requirements.
These innovations will aid iCapital when working with smaller to medium sized partners who do not have the internal capabilities and technical infrastructure of larger firms.
WIsdomTree — WisdomTree, probably best known for exchange-traded products and model portfolios, is making serious headway into its digital assets business with an announcement regarding its blockchain-native mobile app and upcoming digital wallet.
FIreblocks will integrate its multi-party computation wallet technology within the WisdomTree Prime mobile app, which wil provide users with an additional layer of security associated with the management of their private keys for transacting in select crypto assets like bitcoin or ether and tokenized versions of physical assets like gold.
WisdomTree Prime is targeting a small-scale beta launch in summer 2022, with the goal of utilizing this technology in its larger rollout targeted for later in the year.
Luma – Luma Financial Technologies has announced the appointment of Rafael Salvatierra as head of Americas. Salvatierra joins the multi-issuer structured products and annuities platform after serving as head of product structuring, origination and ultra-high-net-worth solutions at Bank of America Merrill Lynch.
Eaglebrook Advisors — Eaglebrook, an early-comer and innovator in cryptocurrency separately managed accounts (SMAs), announced that it is partnering with Clearstead Advisors, an institutional and private client advisory firm.
Through the partnership, Clearstead's clients will be able to access bitcoin and other digital assets via Eaglebrook's SMA platform.
Backend Benchmarking — BackEnd Benchmarking released its Robo Report for the first quarter of 2022, finding a large divergence in robo-advisor performance caused by 2022's volatility.
Other Industry Highlights:
Zacks Advantage won the top spot for 3-year performance thanks to a strong domestic bias in its equity portfolio, with Wealthfront and SoFi next.

Wealthfront is the new best-performing robo alongside Fidelity Go and Axos Invest for 5-year returns

Schwab and Axos took the top two spots for fixed income performance, both of which demonstrated more sophistication than those robos, which focused on standard intermediate-duration investment-grade bond funds as their primary holdings.
---