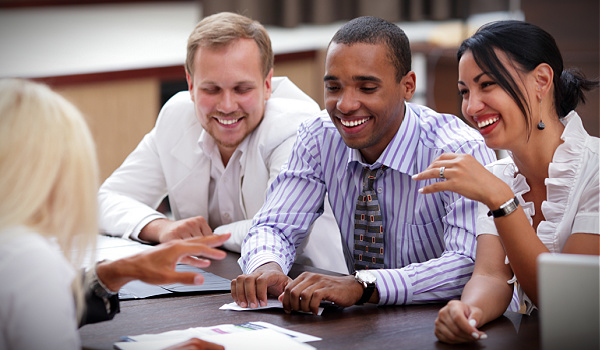 ---
By Niharika Shah
As a wealth manager, probably not a day goes by without someone reminding you how essential it is to have a personalized approach to engage prospects and clients.  Well, here's one more such reminder, and let's all agree that technology plays a huge role in enabling advisors to serve every investor as a segment of one, at-scale.  In fact, Clout excels in this area.
But, there are two sides to this personalized era of marketing.  And one side is often overlooked.
Understanding and then serving prospective and current clients in a tailored fashion, also requires advisors to turn inward to narrow down what makes "them" different. Articulating this differentiation is a challenge for many growth-oriented advisors.
As we advance in digital-first relationships, we now have the opportunity to use personalization to look beyond zip codes to target and acquire clients that best align with your strengths. 
Why? In wealth management, opposites do not attract: they fail. In fact, 25% of clients leave advisors in the first 24 months of a relationship.  Zip code matched advisors convert less than 5% of the (expensive) leads they buy. 
We can do better. Better starts with a deeper understanding of both participants in the client-advisor relationship: the client and you.
To quote John C. Maxwell, "To grow yourself you must know yourself."
As an advisor, what do you stand for, so you can stand out? In other words, what is your unique value proposition? What niche segments do you work with? What are you really good at? What challenges get you out of bed in the morning? What is your investment management style? What do your clients say about you?  These strengths cannot be invented, they need to be discovered.  For some, this exercise comes easy, for others it triggers introspection. Making these tough choices leads to clarity in defining your narrative, your brand story as it were.  Clout helps you discover, and then amplify, these strengths to drive sustainable growth for your firm. 
In summary, we are moving our advisor clients towards a match-based digital selling approach that goes beyond the obvious demographic profiles to identify prospective clients that are best suited to work with them. We discover investor motivators, needs, and attitudes to connect them with an advisor's strengths.  The same algorithms that match advisors with prospects also match the emerging needs of a client with an advisor's strengths creating opportunities for adjacent services or increased AUM.  The outcome: better conversion, better retention, faster growth.  
The shortest distance between advisors and a client is your story.  To tell one's story, you have to first write it. Leave the rest to Clout.
---