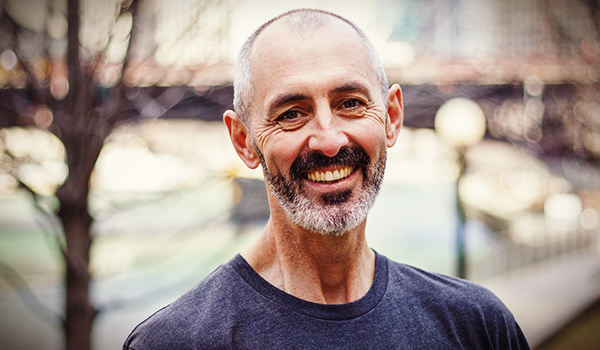 ---
Implementing technology for growth often involves re-visiting core technology to make sure it's still relevant to an advisor's needs.
"Take the CRM as an example," said Adrian Johnstone, president, and co-founder of Practifi, a performance optimization platform for wealth managers.
"CRM sometimes gets talked about like it's new, but it's been around since the 1970s and it hasn't changed a lot," said Johnstone who recently spoke on LifeYield's podcast, Unifying Data, and Integrating Systems to Maximize Growth. "The core principle is to manage the relationship between the firm and the client, and it doesn't do a lot more."
For most of the last 45 years, a simple CRM was sufficient. These platforms operated as "a glorified rolodex," said Johnstone, occasionally offering businesses a little bit of task management but no heavy lifting.
One key to sustained growth for financial firms is the ability to identify the right clients and deliver an outstanding experience for them to achieve greater profitability. To achieve this in recent years, advisory firms have shifted to building technology around their CRMs and using the CRM as a base, adding on products as needed.
Just as a changing environment requires advisors to get more from their technology, Practifi recognized a need for a company's core data management platform to be more than just a CRM. Large, horizontal platforms put a lot of power and customization potential at a firm's fingertips, but wealth management companies are often unprepared to build on top of them.
"We knew SalesForce had a platform that people wanted but that not everyone had the desire to make the upfront and ongoing investment in customization," Johnstone said. "So, Practifi offers financial services firms like RIAs, the ability to use the power of SalesForces' "out of the box" platform capabilities, with the option to further customize the offering to their individual needs."
What Is a Business Management Platform
Practifi emanated out of Australia and moved into the U.S. market in 2017 with the goal of bringing better technology to wealth managers. "But it is not an advice generation tool or a portfolio accounting and management platform like Orion or Addepar," Johnstone said.
Practifi can handle multi-family-office-style structures with cascaded family arrangements, trusts, and interrelated entities all out of the box, with the added ability to manage centers of influence, conduct profitability analysis, create fully automated workflows, engage in sales, and pipeline development while delivering predictive analytics all in one platform.
"It's important to understand we don't take away flexibility from firms with already built platforms, you can still customize, but this works out of the box," he said. "You don't have to start with a blank slate."
However, when switching technologies, it's important that advisors tread lightly when changing CRMs.
"Practifi is a core system of record," he said, explaining that there are two core functions of advisor technology – holding client relationships and holding their money. "You can change your portfolio system or undergo custodial migration, but you would treat that with great seriousness and rightly so. Sweeping out a legacy CRM to move to Practifi is as big a change as moving your portfolio system."
Practifi offers several layers of service and support, walking clients through the structured implementation of its platform and helping them with data migration. PractifiU, according to Johnstone, is a curated, on-demand "university-style" experience to walk users through every new and existing feature and function.
Every Practifi client is assigned a dedicated client success manager who helps them access Practifi's client success teams, and technical support is offered on a 24-7 basis (in part because Practifi's global reach required the ability to do so).
How Practifi Helps Firms Grow
"We know that or most firms the goal is more clients, more efficiency and higher revenue, this is not unique to financial advice, it's what businesses around the world are looking to achieve," said Johnstone. "Unfortunately, in our space, that's impeded by data that is locked up in silos."
RIAs, who most often achieved independence by breaking away from a wirehouse or regional firm, were faced with the struggle of leaving a well-developed enterprise technology stack to build their own technology. Unfortunately, many RIAs were forced to engage in piecemeal technology development, leading to software that doesn't work together. Data does not flow automatically from one program to another. Data is not centralized and updated regularly.
"The result is piecemeal processes or swivel-chairing from one program to another, moving to pen, paper and spreadsheets when the limits of the old, non-integrated technology are reached", said Johnstone.
"We look to be the fully integrated workspace that orchestrates as much of everything as possible, but we don't believe that moving to one all-in-one platform is the solution," he said. "We think that's the least good of the many options in reality… you can't evolve platforms at the speed you need to if you try to do everything at once."
But moving to best-of-breed leads to more piecemeal technology stacks comprised of software that doesn't really talk to each other—Johnstone's silos.
By centralizing the client record and using bi-directional integrations with other programs, Practifi not only delivers up-to-date information on the client throughout an advisor's technology stack, but it also draws updates on that information that an advisor or their support staff enter other pieces of software.
This allows an advisor to know their clients better and provide a better experience. Johnstone said that Practifi's analytics can help advisors identify their most profitable client segment and focus on those clients and prospects.
"Multi-billion-dollar firms today have segmented client bases, and so much of their sales strategy is to go after 'segment a' clients, where they have the most AUM," he said. "As we drill through the profitability analysis in Practifi, it may be that their 'segment b' clients that are the most profitable. Now we can go out and win as many 'segment b' clients as we can, or we can also review our segmentation and how we're servicing clients—maybe we're overserving clients in 'segment a' to the point that they're less profitable."
Practifi offers firms insights to make sure they have the information and tools to help them achieve greater success—but that's just one component of how Practifi can help advisors succeed.
"People are churning and moving in this industry, often because of the technology," said Johnstone. "We want to make sure that our clients are competitively advantaged to win business, win staff and acquire firms and bring them in."
"Well-orchestrated integrations help firms create technology stacks that their talent wants to work on," said Johnstone. "They also make it easier to onboard new advisors and support staff from a newly acquired or merged firm."
---