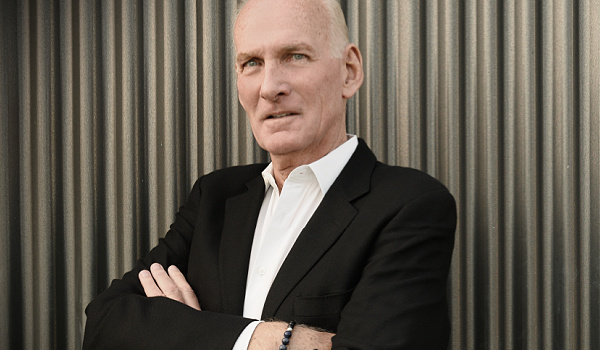 Simple Thoughts in Complex Markets
By Bill Taylor, Contributor/CIO-Entoro Investments
---
The opinions expressed below are my own & do not necessarily represent those of Entoro Investments or any of its affiliates
---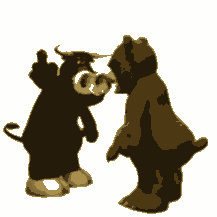 Bullish for week of 5/17/22
BTC ETH

Neutral for week of 5/17/22

Bearish for week of 5/17/22
S&P 500 | GOLD


5/17/22 Closing Prices:
BITCOIN: $30,223.10 (+$467.88)
ETH: $2,073.14 (+$50.43)
Gold: $1,804 (-$10.00)
S&P 500: 4,088.85 (+80.84)
Trading Summary Notes for Tuesday, 5/17/22:
What's new?
The dust is settling……for now. Are we at the bottom yet? Is the worst over? Is that all the bad news? The big NEW thing? Confusion. Inflation is NOT peaking. Shortages are only beginning. Policy makers are just warming up to "meddle" in the economy (think things are bad now?) The war rolls on. So, what's NEW? The fact that things are not getting better. Most scary? Investor's malaise. No panic.
BITCOIN had another bad week losing 4% (week on week) as massive selling related to the Terra stablecoin collapse drove the price of BTC down to around $26 (as predicted….see last week). NOTE: Many stablecoins hold BITCOIN in reserve or for collateral. BITCOIN has been stabilizing just below $30K for days now. Painful.
ETH dropped 14% (wk/wk) and joined a weak crypto group. No specific ETH related news, just liquidation selling. Same comments above about BITCOIN echo ETH.
GOLD is in a lower trending market (a/k/a bear market). The 'less shiny' metal dropped another 1% this week. (wk/wk). Higher inflation doesn't help gold and higher interest rates put pressure of GOLD.
The S&P 500 is in a bear market. The index did rise a little over 2% this past week (wk/wk) after falling 4% the previous week. Dip buyers are way too early and the bottom is not in yet.
GOOD NEWS…….AND BAD NEWS. PEOPLE, THE FED AND POLITICIANS ARE NOW FULLY AWARE OF INFLATION. PEOPLE ARE WORRIED……..THE FED IS BAFFLED…….AND (THE WORST PART) POLITICIANS WANT TO FIX IT.
THERE ARE NO EASY ANSWERS. USE CAUTION.
What to do now?
Lighten up on ALL positions. It may be a losing proposition, but cash is king/queen. Participate in market moves BUT with smaller positions. Volatility (yes, it's still lurking) demands reduced risk. It appears that the massive BITCOIN selling may be done. A good base just under $30K seems to be in. Nibble at buying but be nimble and alert. Again, LONG TERM, BITCOIN is THE answer. Same for ETH. $2,000-$2,100 seems firm. Could see a nice rally. GOLD…..why? No reason to own GOLD. Hold (only) if you must. Its going lower. S&P 500 is a short, BUT rallies in a bear market are brutal. Sell sharp rallies but be nimble.
IT MAY BE TIME TO SEE BITCOIN AND ETH "DE-COUPLE" FROM TRADING WITH EQUITIES. FORWARD LOOKING ECONOMIC NEWS DOES NOT FAVOR EQUITIES OR FIXED INCOME.
INFLATION…….HIGHER INTEREST RATES……SHORTAGES….....RECESSION. BE AWARE.
---
Where are we going? Here are some numbers.
BITCOIN 2022……..RALLY TO $40K
ETH 2022…………RALLY TO $2,500-$2,600
GOLD 2022……….. DIP TO $1,775-$1,800
S&P 500 2022……..DOWN…….DOWN……DOWN………LOOKING AT 3,500
Current trading positions:
NEUTRAL BITCOIN
NEUTRAL ETH
SHORT GOLD
SHORT S&P 500
---
We compare the price of Bitcoin, Ethereum, Gold & the S&P 500. We use the CME Bitcoin Indexes (BRR & BRTI) and the CME Ethereum Indexes (ETH_RR_USD) & (ETH_RTI_USD) for reference as well as the London Bullion Market afternoon price settlement on the digital assets & gold.
---
Bill Taylor is Managing Director/CIO at Entoro Investments & is widely published in financial industry media throughout the world