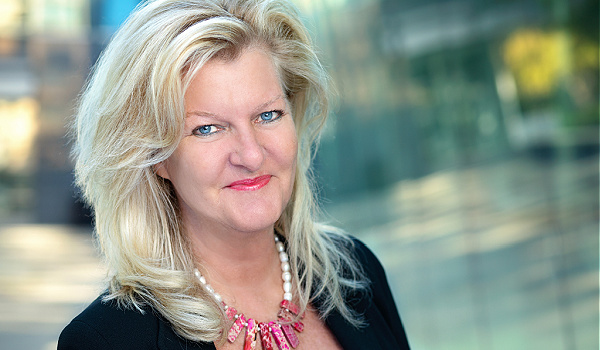 ---
Greetings from Digital Wealth News™ !
Friends, as you read this, we're taking time off to visit Yellowstone for my birthday. Another year older, (hopefully) wiser & definitely more grateful. In the meantime, we have a PHENOM newsletter this week addressing important market issues and so much more. READ UP! | Cindy Taylor, Publisher


---
Webinar…
CE WEBINAR: Navigating Inflation, Interest Rates, and a Tumultuous Market
Join Clout's webinar series to explore the key concerns and challenges that inflation presents | Thursday, May 19 at 2 pm ET | CLICK HERE TO REGISTER
New thought leadership content this week…
Wealthtech Insider: Why Now Is a Crucial Time to Talk About Risk, Pt 2
Financial markets are awash w/ risk right now but one risk category that investors likely won't have to worry about long-term is geopolitical
REAL CLEAR CRYPTO: A 99-Year-Old Company Steps Into The New 'Phygital' World, Part 2
Wendell August Forges is continuing to work with Sarson Funds on additional ideas to add value to its NFT projects
TheALTinvestor: A Fintech That Eats Its Own Fundraising Cooking
CalTier has launched a crowd-funded investment raise, harnessing the same regulations it uses to bring investment opportunities to the masses
JIFFY.ai Illuminations: Automating Customer Journeys End-To-End – The End Is The Beginning
Until recently, most enterprises in the financial services industry had been looking at automation merely as a step within a business process
Fintech Corner: Super-Charging Growth With Data and Deep Integrations
Implementing technology for growth often involves re-visiting core technology to make sure it"s still relevant to an advisor's needs
Bill Taylor of Entoro Investments updates us on the markets this past week and movement in BTC, ETH, gold and the S&P500 in The Taylor Report (5/17/22). Says Taylor, "Lighten up on ALL positions. It may be a losing proposition, but cash is king/queen. Participate in market moves BUT with smaller positions. Volatility (yes, it's still lurking) demands reduced risk."
---
We finish out the week with more great original content from the DWN editorial team, including the following posts…
What's Up In El Salvador, The First Country To Adopt Bitcoin As Legal Tender
With all the turmoil in global financial markets, it's a good time to catch up on El Salvador's Bitcoin experiment
The Week in Digital Wealth (5/18/22)
Terra's reserve fund vanishes, hackers make off with $370m in April, the UK legalizes stablecoins, FASB decides to adopt accounting treatment for crypto & more
Advisor Tech Talk (5/18/22)
This week in Advisor Tech Talk we cover news from Tifin, Smarsh, Envestnet, Vestwell, Riskalyze & Rightside Solutions
Top 5 VC Deals of the Week in Digital Wealth (4/20/22)
Our top 5 VC deals for the week in fintech came to us from Deserve, Paddle, habi (out of Colombia), Chainalysis & KuCoin (out of the Seychelles)
DWealthMuse Podcast: How Retail Investors are Capitalizing on Multi-Family Real Estate Investing
In this episode, DWealthMuse host Dara Albright, and guest Michael Rubinelli, Chief Gaming Officer of blockchain gaming company Wax Studios discuss the significance of play-2-earn (P2E) economics
OP-ED: PE RegTech – From SEC Rules to Crypto, Urgency of Digital Solutions for Private Equity Surges
While the "Rule of Three" isn't enshrined in any regulatory code, it is fitting for discussions of regtech in the private equity space today
---
CURATED INDUSTRY CONTENT
Check out our homepage for other great content, read up and GET YOUR SMART ON about the future of digital wealth!!
Wishing you and yours a great week!!!

ABOUT DIGITAL WEALTH NEWS:
Our content creation and amplification platform includes insightful industry news & market commentary, meaningful partner content and executive profiles you won't find elsewhere.
Special thanks to our Chief Technology Officer Michael Fabing and my partner (and husband) Bill Taylor on their efforts to roll out this new enterprise. I also want to thank our friend and partner Dara Albright, one of the most important fintech thought leaders in the world, who has recently joined Digital Wealth News as a partner and host of our ground-breaking podcast series Dwealth Muse and will be spearheading our new joint venture education initiative – DWealth Education.
Our editorial coverage takes a new view toward the fintech revolution as it has evolved and matured, featuring industry news, thought leadership, and the latest industry press.
Digital Wealth News ™ was Created with the Following Key Parameters:
Daily Editorial & Weekly Newsletter pushing stories to Website – https://dwealth.news/ – and social media channels – including LinkedIn, Twitter & Facebook
Weekly Newsletter emailed to proprietary database of RIAs, wealth managers, VCs, hedge funds, fintech professionals and organic sign-ups –plus- select names from Fintrx, Crunchbase and other key databases
Light but authoritative editorial feel – non-technical – but informative. Digestible business read for those interested in, affected by, or involved in the new digital wealth economy;
Coverage of Digital Wealth Topics Including the Following Categories:
Digital Currencies & The New Token Economy
Security Tokens, NFTs & the Metaverse
Trading Technologies
Digital Investing Platforms
WealthTech & Robo-advisors
Legal & Legislative Issues
Fintech At Large & More
Sign up for our free newsletter, reach out to me on Linkedin, Twitter or Facebook and thanks for stopping by!!
---