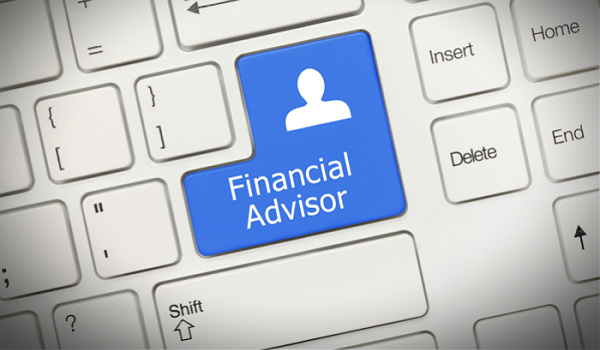 ---
By Christopher Robbins
As a news writer, it frustrates me to no end that when I watch the mainstream broadcast media and read local and national newspapers, magazines and websites, I see a huge disconnect between the powers that be and the leading communicators in our country and the people they're supposed to be reaching.
In the U.S. people are struggling to fill their gas tanks and feed their babies. Inflation is taking a heavy toll on people of all levels of wealth.
A recent study found that, in the U.S., a sizable proportion of people with incomes of $250,000 and up are living paycheck-to-paycheck. While that may come as a shock to the average American, advisors have seen this problem firsthand—as wealth increases, consumption tends to increase too. Disposable income is disposed of.
The phenomenon is known among advisors as lifestyle creep, but in June 2022, it's not just lifestyle creep, but the pernicious, wealth-destructive effects of inflation that are squeezing Americans.
Yet our headline issues in this midterm election year seem to be all social "wedge" issues like abortion, gun control, gender, race and sexuality, as well as a political or criminal comeuppance for those involved in the Jan. 6 riot at the U.S. Capitol.
I'm reminded of Democratic strategist James Carville's classic political aphorism: "It's the economy, stupid." Pocketbook issues are the dominant problems facing our families and households in 2022, and it would be nice to see a brighter light shined on the perilous state of the economy.
---
On to our wealthtech headlines…
Luma Financial Technologies—Luma announced an agreement with the Nasdaq Fund Network to assign standardized identifiers to structured product vehicles.
By assigning identifiers to structured products for the first time, Luma and the Nasdaq Fund Network are collaboratively bringing these investment vehicles into the same spotlight as stocks, ETFs and mutual funds. Using the new identifiers, which will resemble the well-known mutual fund symbology with structured products having seven total characters, over 100 million investors across the Nasdaq Fund Networks' 400+ market data platforms will now be able to easily identify a holding as a structured product.
Bonsai— Bonsai announced a partnership with 3rd-eyes analytics, an innovative Swiss Wealthtech company focused on realistic wealth planning. The 3rd-eyes analytics' engine will power MyBonsai to hyper-personalize wealth planning and enable financial advisors to offer clients a scenario-based asset/liability management methodology.
The partnership couples Bonsai's technology that works across a client's entire balance sheet with 3rd-eyes' asset liability methodology that provides holistic, customized optimization. The solution will also allow advisors to leverage sustainable investing in all stages of the advisory process.
Zephyr—Zephyr announced that investment analytics provider FinMason will begin distributing separately managed account data from its data provider PSN via the FinRiver API. The partnership combines one of the longest-running independent SMA data providers with one of the lalrgest investment analytics engines for financial services platforms.
GeoWealth—GeoWealth, a TAMP, announced a partnership with 55ip, a technology platform designed to deliver personalized tax information for RIAs. The partnership enables GeoWealth to offer tax transition and automated tax overlay services as part of its platform. To begin, in the coming months 55ips tax solutions will be made available via a select group of models in GeoWealth's model center.
Cognicor—Cognicor, a business automation and learning platform provider, announced that fintech entrepreneur Toan Huynh will join its advisory board, while Ramaswamy Nagappan, chief information officer for BNY Mellon Pershing, will join the company's SAFE investment round.
Vestwell—Vestwell announced that the Commonwealth of Virginia has selected it as the program administrator for RetirePath VirginiaSM, the state's pilot program to offer fee-free retirement plan options to its employers.
Acrisure—Acrisure,which operates a global insurance broker, announced it closed a $725 million Series B-2 fundraising round at a $23 billion valuation.
A wholly owned subsidiary of the Abu Dhabi Investment Authority led the round, with participation from Guggenheim Investments on behalf of certain clients and Oak Hill Advisors.