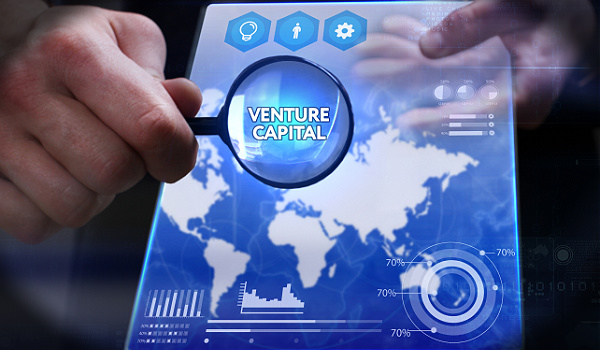 ---
Friends, we're back this week with a highly unusual top 5 list for the column. We came in with a WHOPPER of an investment in an insurtech I'm embarassed to say I've not heard of – and it's been around since 2005. Lest you think we know every single financial firm that touches on fintech out there – it's virtually impossible to do so, because most firms who touch on finance can now define themselves as fintechs – and there are likely tens – or hundreds – of thousands of them the world over in sectors that include banking, payments, POP finance,, insurtechs, REtechs, wealthtechs, investing platforms, roboadvisors and more.
Even so – this one came in with a MAJOR investment and to make it more interesting, it has Middle Eastern ties as well, while being headquartered out of Michigan – which is NOT typically regarded as a major epicenter for the fintech community in the US.
Two other deals came in above the $100m range – and then the rest all fell UNDER $100M – which is lower number (of late) to make our weekly top 5 list. So a weird, herky jerky week in VC fundings in the fintech sector and we can't help but wonder if this is foretelling a new trend. We'll have to wait and see. In the meantime…..
Our top deal came in at $725M, for a Series B2;
Our next highest deal topped off just over $268M;
We have an offshoot of the REtech category this week, with a construction-facing fintech in our top 5, another first. The categories of fintech are seemingly endless.
Whout further ado, here are this week's top 5 fintech VC deals for the week below, in order from highest to lowest funding levels.
---
$725M, Series B2 | Michigan | Insurtech | Abu Dhabi Investment Authority, Guggenheim Investments, Oak Hill Advisors |

LinkedIn Firm Overview:
"Acrisure is a Fintech leader that operates the world's fastest-growing, top-10 insurance brokerage. The Company is headquartered in Grand Rapids, Michigan, and employs over 12,000 entrepreneurial colleagues driving innovation across financial services. Under the leadership of co-founder, CEO and President Greg Williams, Acrisure has grown from $38 million to more than $3.5 billion in revenue in just over eight years. Powered by "the best of Human and Artificial Intelligence" and a Limitless culture, Acrisure offers diverse financial solutions to its millions of clients. Solutions include insurance, reinsurance, real estate services, cyber services, and asset management. Additionally, Acrisure is committed to social issues such as children's health and DEI in financial services. Acrisure is a co-founder of Evolution Advisors, a joint venture focused on providing greater access and more effectively distributing insurance products and financial services to minority-owned enterprises. Other co-founders include nine-time NBA All-Star Russell Westbrook, Super Bowl champion quarterback Russell Wilson; and Grammy Award-winning singer/songwriter, Ciara. In our home of Grand Rapids, Michigan, Acrisure provided $15 million to create the Acrisure Center for Innovation in Children's Health at Helen DeVos Children's Hospital."
$268M, Series C | Germany | Ontario Teachers' Pension Plan Board |
LinkedIn Overview:
"A Republic. From the people, for the people. Trade Republic is the first broker in Germany to offer its customers the long-term offer of zero-fee saving with more than 9.000 stocks, ETFs, Crypto & 300.000 derivatives. The Trade Republic app provides a fast, mobile and web account opening, intuitive search and filter functions, a personal timeline as well as extended trading hours from 7:30 am to 11 pm. Derivatives can be traded from 8 am to 10 pm on trading days. Stock price quality of stocks and ETFs is supervised by the Hamburg Stock Exchange. Spreads are bound to the reference market XETRA (Deutsche Börse) if applicable. With its cutting-edge technology, Trade Republic realizes cost advantages and passes them on to its customers: no account fee, no negative interest rates. Trade Republic cooperates with renowned partners, such as HSBC and solarisBank. Trade Republic holds a German banking license and is supervised by the Bundesbank as well as the BaFin (Federal Financial Supervisory Authority). The Berlin-based company was founded in 2015 by Christian Hecker, Thomas Pischke and Marco Cancellieri. In 2017, sino AG joined Trade Republic as a strategic investor. Following its successful market launch, the company was able to raise 900 million euros in a Series C round of financing in May 2021 and attracted Sequoia Capital, Accel, Peter Thiels Founders Fund, Creandum and Project A."
$106.3M Seed (Debt & Equity) | NYC | Fintech for Construction Industry | CoVenture, Village Global, Clocktower Technology Ventures, Commerce Ventures |
LinkedIn Firm Overview:
"As a SaaS and fintech innovator purpose-built for construction, Constrafor is setting new standards of productivity and cost-efficiency for the way GCs and subcontractors manage essential back-office tasks and financial transactions. For GENERAL CONTRACTORS, Constrafor's robust cloud platform streamlines and standardizes subcontractor procurement & administration, including contracts, COIs, invoices & payments and diversity procurement – all in one place. For SUBCONTRACTORS, the platform offers fast and cost-effective receivables financing, including an Early Pay Program (EPP) that shortens the payment cycle, frees working capital and allows them to take on more projects."
$66M| Palo Alto | Blockchain infrastructure | SoftBank, GGV Capital, INCE Capital, 10T Fund, SNZ Holding, A&T Capital |

Website Firm Overview:
"Founded in 2018 with offices across three countries and two continents, InfStones is the world's leading blockchain infrastructure provider. The company's core team is composed of senior engineers and business leaders from well-known tech and financial companies across the world. InfStones is dedicated to bringing down the barriers to connecting with the blockchain, allowing clients to quickly build their applications on a large variety of blockchain networks. Currently, InfStones provides services to institutional clients around the globe, supporting tens of thousands of nodes on more than 50 major blockchains."
$60M Equity & Debt | Chicago | Private label credit card | Gradient Ventures, Obvious Ventures, Rivonia Road |
LinkedIn Overview:
"Tandym (bytandym.com) is a financial technology company transforming the private label credit card industry. As the first and only company to enable e-commerce businesses to quickly and easily offer their own, next generation, private label credit cards, Tandym provides a comprehensive solution that drives business outcomes for merchants and the consumers they serve. The platform's modern API allows for seamless merchant integration while delivering an innovative, digital-first customer experience."
We'll be back next week with more news on fintech VC funding.
---