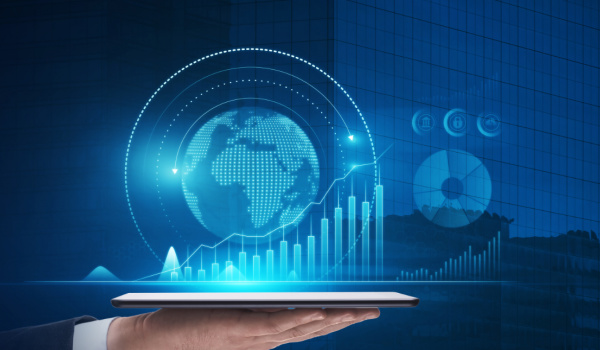 ---
By Christopher Robbins
Coming off of a week truncated by a holiday, we're entering the lazy, hazy days of the warm season, with spring ready to give way to summer and thoughts of beaches, mountains and other escapes from everyday life front of mind.
Can you tell that I'm already on vacation?
Fortunately, technology never goes on vacation—it's always moving, and though this week was absent some of the gaudy headlines of massive fundraising hauls and mergers and acquisitions we saw earlier in the year, a lot has happened, especially in the worlds of wealthtech, payments and digital assets.
Let's get started.
BLOCKCHAIN, CRYPTO & DIGITAL ASSETS
Apex Fintech Solutions — Brooklyn Investment Group, an A.I. powered managed accounts platform and Apex Fintech Solutions announced a new offering that will enable a unified investor experience across traditional and digital assets. Brooklyn extends the concept of direct indexing by enabling personalization of portfolios at the individual client level. The solution will soon be available to independent financial advisors powered by Apex subsidiaries, Apex Clearing and Apex Crypto.
Apex empowers financial advisors to manage visibility across a client's total financial picture, as it integrates crypto and fractional capabilities through its cryptocurrency and equities custody solutions. Through this unique offering, financial advisors can further drive client engagement while simultaneously expanding and supporting their business.
NFT Tech — NFT Technologies announced that it will participate in Walken, a move-to-earn project (M2E).
Walken is a Web3 lifestyle app that connects real-life activities with online gaming and crypto earning. Like all M2E games, the more users move, the more game currency they earn. The game's tokens, WLKN, can either be reinvested into the game or cashed out.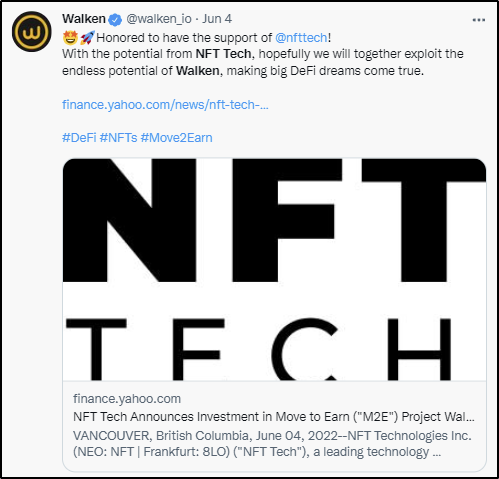 PAYMENTS, BANKING & INFRASTRUCTURE
Save — Save, an RIA fintech designed to help people earn higher yields on their spending and saving, announced an agreement with Webster Bank to make savings accounts available to its customers.
Save expects the return potential of its market savings program to be higher than traditional high-yield savings accounts, with an average annual return potential of between 1.5% and 7.7% depending on the program term.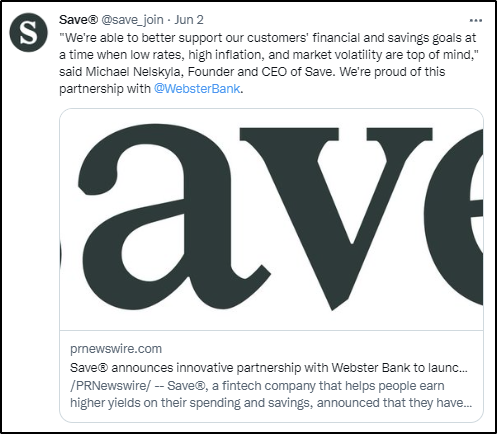 Reich & Tang — Reich & Tang Deposit Networks and Total Financial Solutions announced the successful completion of their planned business combination. Together, the combined firm will provide banks, credit unions, wealth managers and trust institutions with a larger selection of products and services, designed to meet their unique cash sweep, deposit funding and securities-based lending needs.
The transaction will result in both companies being under common ownership of R&T Parent Holdings, LLC. Estancia Capital Partners, a private equity firm based in Scottsdale, Arizona, together with institutional co-investors, hold the majority ownership interest in R&T Parent Holdings, with the remaining ownership interest held by employees from both firms.
Salt Security — Berkshire Bank, a leading socially responsible community bank with office locations in New England and New York, has selected the Salt Security API Protection Platform to secure its growing ecosystem of APIs. The Salt platform enables Berkshire Bank to reduce business risk by shielding itself, its partners, and its customers from rising API-based cybersecurity threats, while augmenting the company's zero trust security model.
Berkshire Bank joins a growing number of financial services institutions that have chosen Salt Security to secure their and their customers' critical data, including Ally Bank, Apiture, City National Bank, and Finastra, among others.
CanPay — Florida has fully adopted CanPay, a large legitimate payment network for cannabis merchants and consumers. The platform is now accepted at 95% of the state's medical marijuana treatment centers (MMTCs). Nearly 100% of Florida's medical cannabis patients can use CanPay to pay for their cannabis purchases.
CanPay provides a simple app that allows consumers to pay for purchases at cannabis retailers with a debit from their checking account using the Automated Clearing House (ACH) network. Merchants with a compliant bank account at a CanPay-approved financial institution may join the CanPay network quickly and easily.
INVESTMENTS
SMArtX – SMArtX Advisory Solutions, the rapidly growing TAMP and provider of unified managed accounts technology, announced that it is adding 43 new investment strategies to its platform. The new strategies include offerings from seven new asset management firms: 1492 Capital Management, AGF Investments, Alley Investment Management Company, Goldman Sachs Asset Management, Milwaukee Institutional Asset Management, Winans Investments, and ZEGA Financial.
SoFi — SoFi announced that SoFi Invest is rolling out extended trading hours over the coming weeks. Members will have the ability to trade from 9 AM ET through 8 PM ET, adding 4.5 hours to the trading day, allowing members to trade whenever it is convenient for them.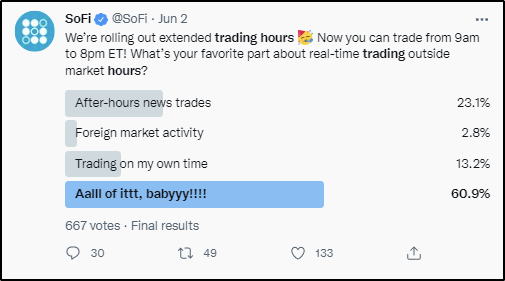 FinTron — FinTron, a Connecticut-based investment and personal finance application whose mission is to democratize personal finance for the mobile-first generation, today announced the close of its $6.5 million Series A funding round, bringing the company's total funds raised to nearly $10 million. With new funding and the help of key partners, FinTron plans to continue expanding its organization and staff, provide greater financial education and job opportunities to high school and college students, and cultivate new and existing partnerships in Connecticut.
WEALTHTECH
TIFIN — TIFIN announced the launch of its Magnifi+ platform featuring investment intelligence from financial professionals using proprietary video content. The launch comes after a six-episode pilot earlier this year involving investing influencers like Jeffrey Gundlach, Kyle Bass, Cathie Wood, Mark Fisher and others.
With the announcement, two additional industry veterans will join Magnifi+: Gary Kaminsky, a former CNBC capital markets editor and host, will join as chairman, while Susan Krakower will become chief creative officer after a long career as a senior media executive.
Envestnet — Envestnet announced that it is acquiring 401kplans.com, a digital retirement plan marketplace designed to streamline plan distribution and due diligence for advisors and third-party administrators.
Lumiant — Lumiant announced that it has secured a $3 million investment from Savant Wealth Management to expand in the U.S. Founded in Sydney, Lumiant is designed to create client relationships and help advisors communicate their value while delivering tailored financial advice.
Acrisure — Acrisure, which operates a large global insurance broker, announced a $725 million Series B-2 Preferred Equity fundraising round that pegged its valuation at $23 billion led by a subsidiary of the Abu Dhabi Investment Authority.
The new funding will allow Acrisure to continue pursuing value-accretive acquisitions, grow its tech enabled solutions, increase marketing and brand awareness, and invest in human and technological infrastructure to support its growth.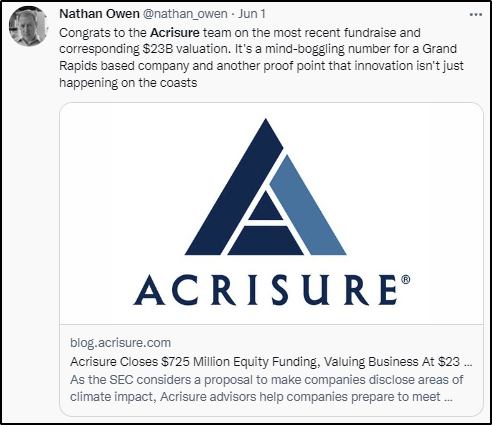 ---