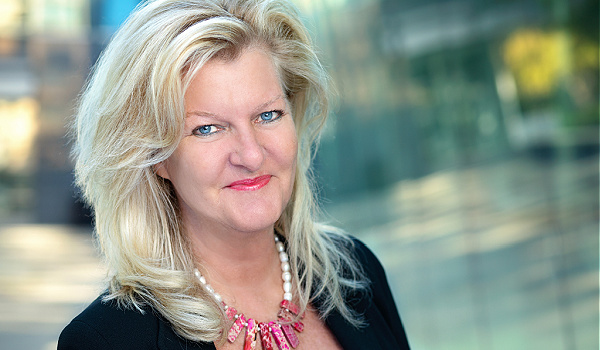 ---
Greetings from Digital Wealth News™ !
Friends, we hope you enjoyed the long Memorial Day weekend! We have a brand new edition queued up for you with incredible content that tackles ongoing – and increasing – market risk, communicating with LGBTQ+ Clients, dissecting the recent Terra USD stablecoin debacle, and so much more. READ UP! | Cindy Taylor, Publisher


---
Upcoming Webinar
Tackling Market Volatility and Recession-Preparing Portfolios – Thursday, June 23 at 2pm ET – Register Here
Join Clout's webinar series to explore how investment professionals drive client engagement during market volatility, while recession-preparing portfolios
New thought leadership content this week…
MARKETING ADVICE: Stepping Up Your Communication and Service to LGBTQ+ Clients
For growing financial firms, the first $1 billion in AUM is the most difficult to achieve because of the amount of change that takes place
Wealthtech Insider: Help Clients Improve Outcomes with Goals-based Investing, Part 2
Daniel Crosby, Chief Behavioral Officer for Orion, points out that people spend money in accordance with a psychological hierarchy of needs
REAL CLEAR CRYPTO: Digital Assets – Safe Investing and Protecting Your Investment
Fundamentally, the secure digital ledger system of blockchain is built to be one that cannot be altered or 'hacked' once the block is validated
JIFFY.ai Illuminations: Embarking on that ambitious Automation project? Make sure you have these champs onboard!
Implementing technology automation in finserv firms is a human effort intensive process, relying on feelings & choices of real people
Fintech Corner: From Vision to Reality: Why PractifiU Academy Works For Advisors
"PractifiU" started out as a YouTube channel with 20 videos. Now, it's an on-demand comprehensive learning experience
Bill Taylor of Entoro Investments updates us on the markets this past week and movement in BTC, ETH, gold and the S&P500 in The Taylor Report (5/31/22). Says Taylor, "I understand the urge to buy a big dip, but bear markets don't end after a few months. Been there, seen that. Remember, the same people who said inflation was "transitory" are now saying they can manage a "soft landing."
---
We finish out the week with more great original content from the DWN editorial team, including the following posts…
What's Up With Stablecoins?
Recently there was a total collapse of a popular stablecoin that wiped out $18B of investor money in 2 days. How on earth could this have happened?
The Week in Digital Wealth (6/1/22)
This past week was full of new launches, fundraising & earnings announcements, M&A and new partnerships that paint a picture of an industry that is thriving
Advisor Tech Talk (6/1/22)
We cover the week's latest wealthtech industry news from RIA in a Box, Foreside Financial Group, iCapital and Vise
Top 5 VC Deals of the Week in Digital Wealth (6/1/22)
Our top fintech deal for the past week came to us from Luxembourg's Bloom, which provides e-commerce funding
DWealthMuse Podcast EPISODE 62: Welcome to the Phygital World
In this episode, DWealthMuse host, Dara Albright, and guest Will Knecht, Chairman of Wendell August Forge discuss the emergent phygital world and what it means to businesses, investors and generational gaps
---
CURATED INDUSTRY CONTENT
Check out our homepage for other great content, read up and GET YOUR SMART ON about the future of digital wealth!!
Wishing you and yours a great week!!!

ABOUT DIGITAL WEALTH NEWS:
Our content creation and amplification platform includes insightful industry news & market commentary, meaningful partner content and executive profiles you won't find elsewhere.
Special thanks to our Chief Technology Officer Michael Fabing and my partner (and husband) Bill Taylor on their efforts to roll out this new enterprise. I also want to thank our friend and partner Dara Albright, one of the most important fintech thought leaders in the world, who has recently joined Digital Wealth News as a partner and host of our ground-breaking podcast series Dwealth Muse and will be spearheading our new joint venture education initiative – DWealth Education.
Our editorial coverage takes a new view toward the fintech revolution as it has evolved and matured, featuring industry news, thought leadership, and the latest industry press.
Digital Wealth News ™ was Created with the Following Key Parameters:
Daily Editorial & Weekly Newsletter pushing stories to Website – https://dwealth.news/ – and social media channels – including LinkedIn, Twitter & Facebook
Weekly Newsletter emailed to proprietary database of RIAs, wealth managers, VCs, hedge funds, fintech professionals and organic sign-ups –plus- select names from Fintrx, Crunchbase and other key databases
Light but authoritative editorial feel – non-technical – but informative. Digestible business read for those interested in, affected by, or involved in the new digital wealth economy;
Coverage of Digital Wealth Topics Including the Following Categories:
Digital Currencies & The New Token Economy
Security Tokens, NFTs & the Metaverse
Trading Technologies
Digital Investing Platforms
WealthTech & Robo-advisors
Legal & Legislative Issues
Fintech At Large & More
Sign up for our free newsletter, reach out to me on Linkedin, Twitter or Facebook and thanks for stopping by!!
---