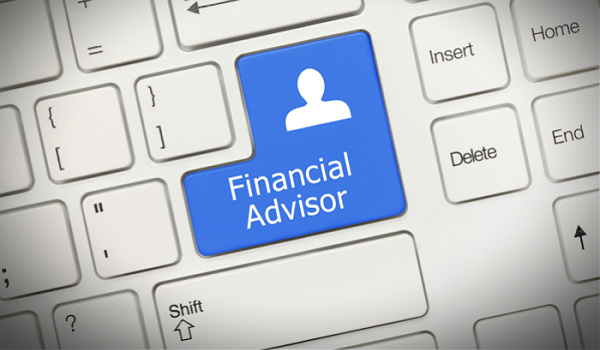 ---
By Christopher Robbins
There are several different aphorisms attributed to various philosophers that all have the same gist: That which bends does not break.
This year, we've seen a lot of bending in financial markets but very little breaking.
Maybe it's the optimist in me, but I do feel a little better whenever I see something like Bitcoin lose more than 50% of its value only to stabilize. While we have seen some breakage in the cryptocurrency space, like the collapse of luna and the near-collapse of Tether, we've also seen resilience.
The truth is that even after the dust clears from the recent downward volatility, bitcoin is still here, as are most other cryptocurrencies. Most decentralized finance projects have survived unscathed. Most stablecoins, even, are still standing.
The same can be said for fintechs. Roboadvisors, even, have taken the market volatility in stride, with some automated investment services even finding outperformance for their clients (according to Condor Capital's recently released Robo Report for the first quarter).
If a recession is imminent, as many economic analysts now predict, not every fintech enterprise will survive the crunch—but we can take some solace in recognizing that most of the industry will bend, but not break.
---
How about some advisor technology headlines:
RIA in a Box—RIA in a Box has announced a partnership with InvestorCOM, a provider of regulatory compliance software for the financial services industry. Through the partnership, independent advisory firms and registered investment advisers (RIAs) will have access to InvestorCOM's RolloverAnalyzer technology.
The partnership will make it easier for firms and advisers to comply with the Securities and Exchange Commission (SEC) and the Department of Labor's (DOL) PTE 2020-02 rollover requirements, which are slated to go into effect on July 1, 2022. Rollover Analyzer helps advisors compare a rollover environment against a client's current levels of service and costs, integrating plan and industry average data to save advisors time.
Foreside Financial Group—Foreside is merging with ACA Group to form one of the largest providers of governance, risk and compliance solutions for the financial services industry. The merger will fold Foreside's distribution and broker-dealer capabilities into ACA's regulator compliance, cybersecurity, ESG and performance capabilities.
Foreside's distribution business will be rebranded as ACA Foreside and will become a division under ACA, with Genstar Capital leading as the lead investor in the combined business. ACA's current CEO, Shvetank Shah, will become CEO of the combined entity.
At the completion of the merger, the firm will have 1,250 employees, 18 offices globally and will serve more than 6,300 clients.
iCapital—iCapital has entered into a definitive agreement to acquire SIMON Markets, a fintech managed structured products platform.
SIMON facilitated more than $48 billion of issuance in structured investments and annuity products in 2021 via embedded technology that integrates across more than 50 product manufacturers and more than 50 wealth managers, including IBDs, bans, regional broker-dealers and RIAs.
The deal will expand iCapital's investment menu and augment its technical capabilities, educational offerings and support services for wealth managers. SIMON's end-to-end digital suite of tools, education, marketplace, data and analytics, and life-cycle management, as well as its allocation analysis and portfolio construction tool, will be combined with iCapital's alternative investing platform.
Under the agreement, Jason Broder, Chief Executive Officer of SIMON, will join iCapital as Managing Director, Head of iCapital Solutions and member of the Operating Committee. In this capacity, he will oversee the combined platform's integration, market development, and sales of iCapital's full suite of technology offerings. Additionally, iCapital will extend offers of employment to the nearly 200 SIMON team members.
Vise—Vise, a tech platform that allows advisors to quickly create custom portfolios for their clients, announced a partnership with RIA accelerator Vestria Capital.
Through the partnership, all advisors joining Vestria will get access to Vise to help drive their growth with customized, automated portfolios.
---