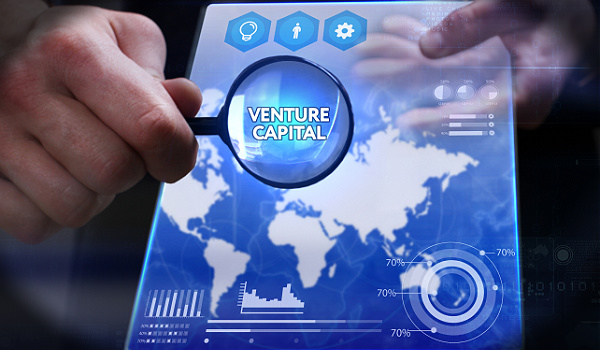 ---
Hoping everyone enjoyed the long Memorial Day weekend and we're back at it this week with a fresh round of funding winners, and all five are back over the $100M marker again. The funding trends seem to hold up at this higher level, but again, we're missing the funding rounds above $400M upwards to the billions. We're just not seeing those mega-rounds lately.
That said, this week, our top deal still came in at an impressive $377M (€300M);
Another new country hit our charts for the first time this week – Luxembourg – which was home to Bloom, the top VC funding winner for the week.
And again – as in the past two columns – three of the top five VC winners for the week came from "offshore" and two came from within the US – it's officially a trend, folks!
Our five winners this week were VERY diverse – revenue based funding, cloud banking infrastructure, digitized institutional clearing, car payments & insurance comparative platform and blockchain infrastructure. So no trends there – kinda all across the board.
Anyhoo, without further ado, here are this week's top 5 fintech VC deals for the week below, in order from highest to lowest funding levels.
---
$377M | Luxembourg | Revenue Based/E-Commerce Funding Provider | Credo Capital Partners, Fortress Investment Group LLC |

Pitchbook Firm Overview:
"Provider of a financial technology intended to focus on fueling the capital needs of booming e-commerce businesses. The company's platform lends to online brands benefiting from the acceleration of e-commerce sales, along with providing revenue-based financing for e-commerce and in-store business, enabling organizations to accelerate their services strategy and enhance customer retention."
$200M | Singapore | Cloud Banking Infrastructure | Temasek, Sequoia China, Pantera Capital, Tiger Global Management, Tru Arrow Partners, Coinbase Ventures, etc. |
From PRNewswire:
"Founded in 2017, Amber Group has developed expertise in servicing both institutional and consumer markets. With global operations across 12 cities, the Singapore-headquartered company is one of the world's leading liquidity providers, offering clients services that include algorithmic execution, electronic and OTC market-making derivatives, structured products, and advisory services. Amber Group also offers an award-winning consumer app, WhaleFin, and a full set of creative services and infrastructure in its OpenVerse business."
$165M, Series B | NYC | Institutional clearing and capital markets infrastructure | Prysm Capital, NextGen Venture Partners, Walleye Capital, Belvedere, NEAR Foundation, McLaren Strategic Ventures, Validus Growth Investors, Illia Polosukhin, Moses Lo, Alastair Trueger |

LinkedIn Firm Overview:
"Clear Street is building modern infrastructure for capital markets. Outdated technology makes markets difficult and expensive to access. We're fixing that. We started with prime brokerage, an industry that has struggled to see any real innovation in decades. Our cloud-native, prime brokerage platform has redefined what it means to work with a prime broker – improving access, speed, and service for our clients. We want to continue that change across all capital markets. Today, we offer institutions, professional traders, and brokers everything they need to trade U.S. equities and options. In the future, our platform will give all types of investors access to every major product in every major market. Products and services are offered by Clear Street LLC, member FINRA and SIPC."
$115M, Series C | Washington DC | Comparative car payments & insurance platform | Goldman Sachs Asset Management, Innovius Capital, Harmonic, Accomplice, CMFG Ventures, Curql Fund, Firebolt Ventures, Gaingels, Moderne Ventures, Motley Fool Ventures |
LinkedIn Overview:
"At Caribou, we believe that taking control of your car payments should be a simple, transparent process. Too many people are driving around with a bad deal on their auto loans and car insurance. What's more, many people don't realize it, or don't know what to do about it. Through our partnerships with local and community lenders, we bring customers competitive rates and lower monthly payments for both their auto loans and car insurance. Caribou is built by leaders from the technology, automotive, and finance industries, and is proud to be backed by a great team of venture capital investors."
$100M, Series C | Israel | Working hard to scale blockchains using STARK zero-knowledge proofs | Greenoaks Capital, Coatue, Tiger Global |
LinkedIn Overview:
"StarkWare solves the inherent problems of blockchains – scalability and privacy. We develop a full proof stack, using STARK technology to generate and verify proofs of computational integrity. StarkWare's cryptographic proofs are zero-knowledge, succinct, transparent and post-quantum secure."
We'll be back next week with more news on fintech VC funding.
---