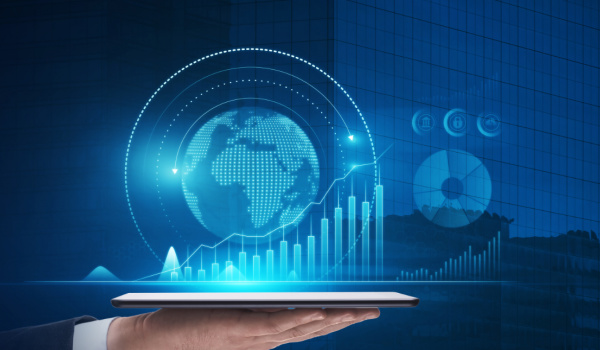 ---
By Christopher Robbins
In this week's Advisor Tech Talk column, we discussed how the digital asset universe, in the face of the volatility so far this year, has bent, but not broken.
Pivoting to the overall fintech universe, the volatility has little to no impact.
In fact, the news this past week was full of new launches, fundraising announcements, earnings announcements, mergers and acquisitions and new partnerships that paint a picture of an industry that is thriving—certainly, one with little or no inkling of a potential recession to come.
The headlines we've read speak to an industry thriving on more than a "blue ocean" of untapped market niches like the digital asset and decentralized finance ecosystems: fintech also continues to evolve and improve traditional financial services.
CRYPTO AND DIGITAL ASSETS
Amber Group — Amber Group, a global digital asset platform, announced a $200 million Series B+ round led by investment company Temasek, with participation from existing shareholders including Sequoia China, Pantera Capital, Tiger Global Management, Tru Arrow Partners, and Coinbase Ventures among others. The liquidity provider offers client services that include algorithmic execution, electronic and OTC market-making derivatives, structured products, and advisory services.
LQwD FIntech —LQwD Fintech Corp announced the appointment of Peter Loretto as an independent director replacing Dean Sutton, who will remain an advisor to the Company. The Board now consists of Shone Anstey, Ashley Garnot, Pino Perone, Kim Evans and Peter Loretto.
Finnt — Untapped Ventures announced investment into Finnt's $3.5 million seed round with a number of high profile investors backing the incredible crypto savings account startup including Khosla Ventures, Y Combinator, Uphonest Capital, Soma Capital, and ISA. Finnt is the first financial application for distributed families around the world. Using digital assets and blockchain technology, Finnt is able to offer global joint and saving accounts.
ZenLedger —ZenLedger announced the close of its $15M Series B funding led by ParaFi Capital with participation from Bloccelerate VC (Series A lead), King River Capital, G1 Ventures, Main Street Investment, Three Point Capital, Shorooq Partners, VaynerFund, Blizzard the Avalanche Fund, and AngelList Quant Fund. The funding allows ZenLedger to expand services globally, innovate further on crypto finance products, and grow retail and government market share.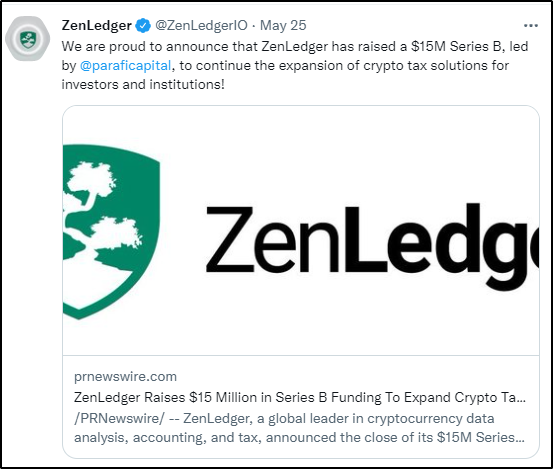 BANKING AND INFRASTRUCTURE
Compliance.ai — Compliance.ai, a provider of regulatory change management (RCM) solutions for the banking, financial services and insurance (BFSI) industries, welcomed five members to its expert advisory board, augmenting subject matter expertise on its regtech platform. New advisors include Dr. Iris Liliana Bleck, John Caruthers , and James Phillips.
Visa — Visa announced that it is partnering with Fundbox, an embedded working capital platform for small businesses, to strengthen Fundbox's platform with the power of digital payments. The first step in this collaboration is the launch of the Fundbox Flex Visa Debit Card, issued by Pathward, N.A., which helps small business customers better manage their cash outflows.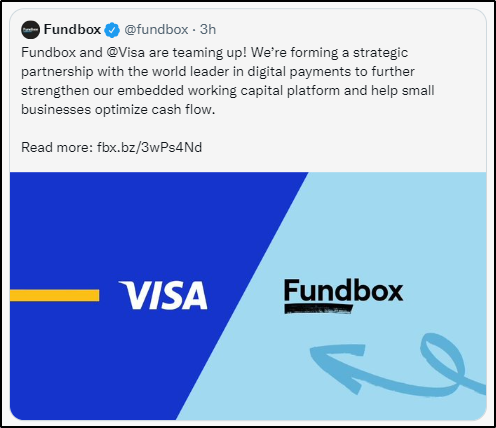 Synapspe — Synapse, a global banking-as-a-service platform that increases access to financial products, today announced the launch of Global Cash, a secure cash management account product, that enables residents in more than 35 countries to invest and hold U.S. dollars. Global Cash allows U.S.-based fintechs to expand their market reach by simplifying the onboarding of international customers through compliance mechanisms.
Propy — Propy launched title and escrow services on a blockchain for residential real estate transactions in Florida, Arizona, and Colorado, in a move that makes faster, more secure transactions a reality for buyers, sellers and agents. Agents in these states can now manage sales on Propy's platform from offer to close, removing legacy processes that slow down transactions, increase fraud risk, and keep everyone in the dark
WEALTHTECH
Digital Wealth News — Digital Wealth News, a multi-tiered media platform spotlighting news, thought leadership, partner content and industry press in the wealth management and fintech sectors —announced the expansion of its thought leadership content vertical. Alongside reported news, these pieces help inform the marketplace, allowing decision-makers in financial services and wealth management industry to make better business choices.
Onyx Advisors Network — The National Association of Personal Financial Advisors is partnering with Onyx Advisor Network, a support platform for minority-led firms. Under the partnership, NAPFA will offer preferred rates to advisors in Onyx's network.
cleverDome — Cybersecurity provider cleverDome announced a partnership with United Planners Financial Services to provide a cybersecurity offering to protect United Planners' advisors. Both firms have also partnered with Orion, Redtail and other fintechs to bolster advisors' cybersecurity infrastructure.
Pontera — Pontera is partnering with Wealthcare, an RIA, to offer held-away account management to Wealthcare's planning solution. Pontera's technology enables advisors to manage and trade 401(k)s and other retirement accounts.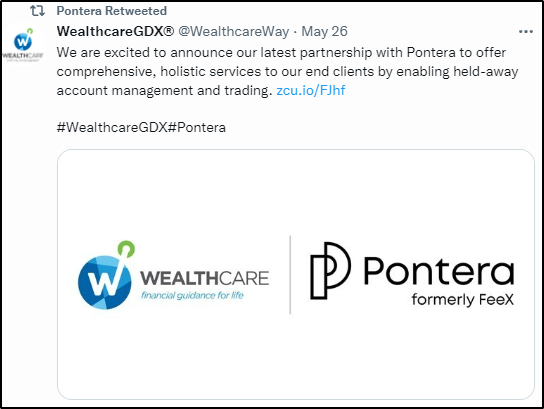 AssetMap — Asset-Map, a financial advice engagement experience for financial professionals, today announced the hiring of Keith Meyer as Chief Marketing Officer. Meyer brings extensive experience to Asset-Map, including more than twelve years leading marketing teams in the financial services/technology industries in the U.S. and internationally, most recently as Chief Marketing Officer at Sierra Lending Corporation and Income.
INTERNATIONAL
Fireblocks — Fireblocks has appointed Varun Paul, formerly head of fintech at the Bank of England, as its new central bank digital currency and market infrastructure director. Paul will lead the company's engagement with central banks and market infrastructures as they begin adopting digital asset and tokenization technologies.
Golden Gate Ventures — Golden Gate Ventures, a venture capital fund founded by Silicon Valley natives and based in Southeast Asia for over a decade, was joined by the Vietnam National Innovation Centre (NIC) and founders of leading Vietnamese startups to announce the opening of 2 new Golden Gate Ventures offices in Ho Chi Minh City and Hanoi. It has identified a "startup golden triangle" of promising fintech and digital assets hubs in Vietnam, Singapore and Indonesia.
IMC — Leading global market maker IMC is stepping up efforts to promote innovation by establishing a new venture capital initiative, IMC Investments. Through this initiative, IMC aims to connect with, and invest in, disruptive, early stage ventures, and leverage its capital and expertise to empower the next generation of entrepreneurs. Mercado Bitcoin— As of today, customers of Mercado Bitcoin, a platform for digital assets in Latin America, will have access to USDC issued on the Stellar network, which offers fast and affordable transactions. Now, with the possibility of transacting using USDC with lower fees, a fraction of one cent per transaction, the customer will be able to choose the network most suitable for their needs.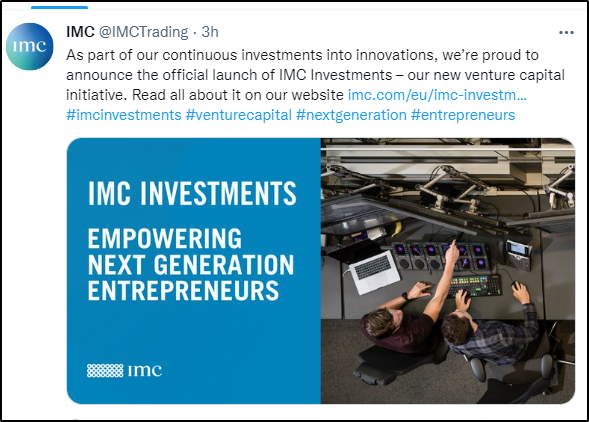 ---