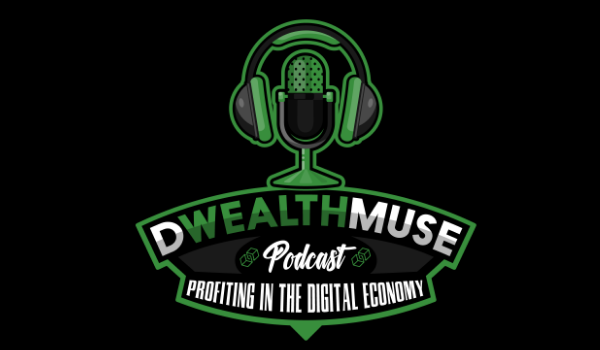 ---
DWealth Muse, with host Dara Albright, is a weekly podcast series on Digital Wealth News that bridges the knowledge gap between conventional and modern finance through original coverage of the tidal wave of technological and regulatory change headed to finance as it shifts to a digital, decentralized system.

You can listen to all Dara's podcasts at this link: https://dwealth.news/podcast/
---
Episode 25 – Why Bitcoin is a "Once-in-a-Species" Asset Class
In this episode, DWealthMuse host, Dara Albright, and guest Jeff Ross, CIO of Vailshire Capital Management, discuss why bitcoin may just be that once-in-a-species asset class that saves the planet from economic and, yes, even environmental ruin. This episode is loaded with so many great insights including:
• Why Jeff believes bitcoin's investment risk has evaporated;
• How bitcoin fits into Warren Buffet's investment thesis;
• Two characteristics bitcoin skeptics share: a lack of understanding and deep ties to the traditional banking system;
• Why bitcoin is a dishonest politician's worst nightmare;
• Why every modern retirement portfolio should have bitcoin exposure;
• Why regulatory scrutiny may be turning away from bitcoin and heading straight towards ethereum and altcoins;
• How bitcoin could solve the world's energy problems;
• Why we may be nearing the end of the Keynesian economic experiment;
• How bitcoin forces an honest unit of accounting by governments;
• Why fiat is destined to self-destruct while bitcoin is designed to appreciate in time;
• Whether bitcoin can reach a new all-time high by Jeff's August 29th birthday and cross 100,000 by Dara's December 24th birthday?
---
CLICK HERE TO LISTEN TO EPISODE 25:
---
About the DWealth Muse Podcast Series & Host Dara Albright:
Some are calling this transition the greatest financial transformation since civilization moved from a barter to a currency system. It is truly that momentous.
In these podcasts, Albright and key fintech influencers discuss how this financial transformation is impacting asset classes, investment portfolios, businesses, markets and economic policy.
Albright and guests deliver insights and leading-edge information to listeners in lively conversations that make this complex topic fascinating to learn and easy to grasp so that investors and businesses, alike, can capitalize on this monumental change.
Specific areas of coverage include:
Decentralized Finance (DeFi)
The Democratization of Finance (DemFi)
Digital Assets, Blockchain-based Assets and Cryptocurrencies
Security Token Offerings and Exchanges
Exempted Fintech Alternatives
Modern Liquid Alternatives
Wealthtech
Compliance & Risk Management
Fintech Savings Apps
You can listen to all Dara's podcasts at this link: https://dwealth.news/podcast/
---