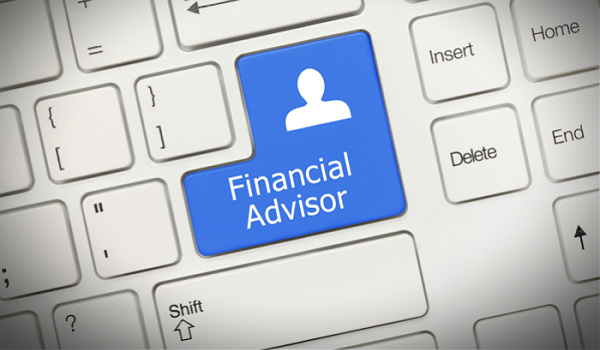 ---
By Christopher Robbins
As an older Millennial, I love my technology.
I first started using computers at age 5. I owned my first personal computer at age 6. I first used a modem—300bps—at age 7, and the only place we could really dial into was NASA. I have a difficult time remembering when I wasn't leveraging digital technology to make my life easier and more enjoyable.
In fact, I can't imagine what my life would be like without a connection to the digital world.
But when it comes to my finances and investments, I sometimes wonder whether the digital world is good for me. Don't get me wrong, I have strong behavioral controls around how I allocate my financial assets and invest, but merely having access to the ability to access account balances and trade investments at any time can't be healthy.
Let's put it this way—I catch myself sometimes, especially on the very volatile days we've had over the past few months, checking my account balances habitually and compulsively. I refresh pages time after time to see if orders for stocks and ETFs have been triggered by the volatility. Sometimes I feel like I'm displaying all of the tendencies of an addict, and it's all because fintech has put my accounts right into my pocket.
All of this seems at odds with the decades-old, hyper-patient investment discipline embraced by my family for at least four generations and employed within my accounts. Can a slow and patient investor jive their thinking with the ultra-fast, always—on technology of 2022?
Time will tell.
---
Here's some wealthtech headlines from the past week…
TIFIN — TIFIN announced the launch of Magnifi Mentor, an AI-powered digital assistant designed for investing. Using the assistant is similar to having a conversation with a financial advisor but the AI is armed with billions of data points and can give feedback about portfolios and offer suggestions of what to invest in instantly.
Mentor utilizes TIFIN's data platform and individual portfolio holdings to understand individual circumstances and preferences to provide guidance on market events, watchlists, or possible adjustments to optimize investment outcomes.
Riskalyze — Riskalyzez announced that it is offering six new Application Programming Interfaces (APIs) to enable clients to connect to its technology. Riskalyze developed the package of APIs with enterprise needs in mind, focusing on firms that are investing in proprietary technology infrastructure, and want to incorporate analytics into the unique experiences they are building
Available APIs include:
Riskalyze Risk Number
Riskalyze GPA
Riskalyze Risk Tolerance Questionnaire
Riskalyze Retirement Maps
Riskalyze Get Client
Riskalyze Models and Portfolios
Smarsh — Smarsh has named Kim Crawford Goodman as its new chief executive officer. Goodman comes to Smarsh from Fiserv, where she worked as hehad of payments and risk solutions.
Goodman will succeed Brian Cramer, who is joining the Smarsh board of directors.
Luma — Luma Financial Technologies announced that several new firms have adopted its annuities and structured products platform over the past year, including:
American Portfolios
Ash Brokerage
Breakthrough Insurance Group
Brokers' Choice of America
Commonwealth
Crump Life Insurance Services
Financial Gravity
Fifth Third Securities
Highland Capital Brokerage
Independent Financial Group
Infinex Financial Group
InsurMark
Laidlaw
Madison Avenue Securities
The BluePrint Insurance Services
The Investment Center
Wedbush Wealth Management
Wentworth Financial Partners
Pontera — Pontera announced that RFG Advisory, a $2.7 billion AUM hybrid RIA, has signed on to use its technology. Pontera will allow RFG advisors to view and manage clients' held-away accounts just as they do custodied accounts.
In other words, RFG planners can now trade and rebalance clients' 401(k), 403(b), 457, variable annuities, 529 and HSAs.
Facet Wealth — Facet Wealth, a technology-driven advisory firm, announced the appointment of Tom Graff as its head of investments. In that role, Graff will oversee the creation and maintenance of Facet's proprietary investment models
Graff comes to Facet from Brown Advisory, where he served as head of fixed income and oversaw approximately $7 billion in client assets.
AssetMark/Adhesion – AssetMark Financial Holdings, Inc., has announced it reached an agreement with Vestmark to acquire Adhesion Wealth, a provider of wealthtech solutions to RIAs, RIA enterprises and asset managers. The transaction is expected to close in the second half of 2022. Vestmark acquired independently owned Charlotte-based Adhesion in 2018.
---