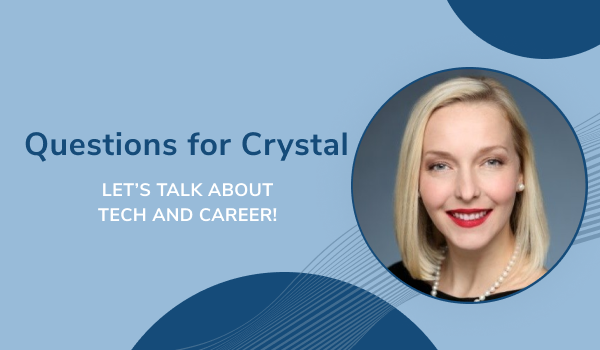 ---
By Crystal Andrus, JIFFY.ai
About a year ago, I took a leap of faith. I went from a corporate role to a start-up. Not just a start-up but a technology start-up. Me? A person who didn't want to use Venmo because I didn't want another app on my phone? Me? Who calls their brother when their Hulu won't work? Yes, that's me!
I had technology experience at my prior organization, so I figured I could learn this new world with no problem. I knew how to gather requirements to help clients set up complex options trading, or create a customized, full-scale product launch on an entirely new platform. When I went into those endeavors, I had no clue what I was in for, but I always figured it out, piece by piece. Naturally, I assumed I could do the same thing at my new organization.
I was in for a surprise!
Unless you've worked at a start-up, you have no idea how quickly it moves or how fast you need to process information. Well, at least I had no idea. It's like drinking from a firehose x1000. I was traveling with a team member who has experience in this realm, and he said, "A week is a month in the start-up world." It all clicked for me when he said that. His words suddenly put things into perspective for me. It indeed was the pace at which we were running!
At the beginning of my start-up adventure, I didn't know what I didn't know. While everyone I work with is insanely intelligent, driven, talented, and kind, they are BUSY. I had to take it upon myself to learn. No one has time to spoon-feed me or train me on what I need to do, know, and learn to help make our organization successful. There is no guide. As with most things, I jumped in with both feet. Sometimes, I make errors. And I learn from them. I'm still learning and will continue to do so and I am having the time of my life!
Why do I share this with you?
Are you thinking about making a career change? Are you curious about leaping into the technology sector? Do you simply want to know what Robotic Process Automation is? I often get questions from family and friends about what I do and what it's all about.
Those questions are what I'll try to dive into with all of you. I'm here to answer your questions, provide a little insight, and just hopefully, alleviate a bit of your stress.
What questions do you have? Email me at: [email protected] I look forward to reading them!
---