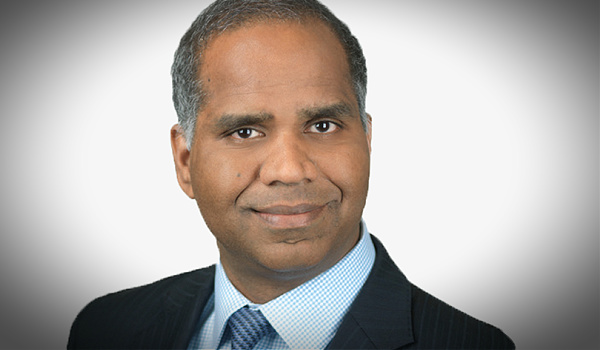 ---
The word automation often conjures dystopian visions of the future where work is scarce and, as a result people go hungry.
"At JIFFY.ai, we are hard at work to build a future where organizations are extremely efficient and able to deliver superior, personalized and digital enabled services to their clients", said Babu Sivadasan, CEO of JIFFY.ai. "It's a future where technology enables more humans to apply their creativity to innovate and transform their organizations at a faster pace than ever."
"What we believe is that the future of the workforce will be more exciting and include more challenging work for people to do, while the majority of the mundane and boring things, the things people do today because they don't have a choice, the things that are not adding a lot of value long term, are fully automated," said Sivadasan. "The day-to-day work will require application of human creativity with the mundane tasks being performed efficiently by machines.,"
Sivadasan isn't just talking about one particular profession or job-type that's becoming outdated—the financial industry is full of tales about buggy-whip makers disappearing with the proliferation of the automobile—with technology capable of replacing skilled, but repetitive work.
JIFFY.ai offers a very robust, customizable digital transformation and automation platform for wealth management firms, to build and deploy vertically integrated applications.
Smarter Machines
"It was once thought that machines would never be able to understand certain patterns or forms of information, that they could only understand things in certain languages, but other forms of content were meant for humans—account applications, emails describing a problem, phone messages—and that machines could never fully understand and respond to them," said Sivadasan. "Today's technology, with artificial intelligence and machine learning, can now do a lot of the things that we once thought only humans could do." Technology firms like JIFFY.ai are "bridging that gap between human and machine that exists today" said Sivadasan, placing the emphasis on a better experience across the entire value chain.
That means that "millions of people who were put in place for various data-entry and translation jobs have now become at risk, and in many cases, outdated. We must make an investment in advancing education and upskilling of people as machines are capable of handling the work that these people are performing today," Sivadasan said.
There are some roles that computers will never replace. Machines will always be a step behind in matching the human creativity and potential.
Automation is Inevitable
"A lot of continued up-scaling is going to happen," he said. "Even now, many organizations struggle with the lack of talent to scale their organization. What happens is that organizations will continue to scale with automation of mundane, repetitive tasks being. This will open up new opportunities within the organizations to invest in delivering elevated client experiences, and clear the way for new roles requiring creativity and strategic thinking." 
As organizations automate, they should also invest in advanced training of their employees to fill those roles, said Sivadasan. Clients will expect more frequent communication, guidance and touchpoints with their wealth management partner. The most successful firms will adopt an omni-channel, hybrid, digital-human service model.
That means firms have to be willing to both embrace new technology and invest in transforming their workforce to be more client-centric, public-facing and technologically literate. Our industry needs to prepare now, he said.
"What's different about now, in the earlier phases, the technical things that people do become standardized and automated, but now what is happening is that things like interacting with your clients leads to quicker decision-making driving more rapid execution," said Sidavasan. "That allows you to have more immersive, more thoughtful conversations."
The Autonomous Organization
Humans no longer need to know how to code or understand binary to talk to a machine, because of an AI-based advancements in natural language processing. "Rather than learning to adapt to machines, we will finally make machines listen to us and adapt to us," said Sivadasan. "So, when someone calls into a phone line to request a specific activity or ask a question or report a problem, a machine natively understands that and can respond to it and follow through on the request. It's autonomous, there are no humans needed to interpret the request to machines, no more delays, everything is instantaneous"
This will lead to what Sivadasan calls "The Autonomous Organization" or "The Autonomous Enterprise," a digital setting where machines natively recognize who the user is and what they are talking about. Even if the conversation is between two people, machines will "listen," understand and respond with next-best-actions or one-click execution, or even automatic execution of the task.
Machines are able to make decisions that, until now, were thought to be in the realm of humans, said Sivadasan, like whether to give a loan to a person, or what to charge for a particular service or product.
"Within financial services, there are several dated, high touch, manual processes where completing forms have become the "standard."  "A lot of those decisions involve a lot of paperwork, all of that is going to become digitized. What once took 10 minutes will now take one or two minutes, and in the future it might take few seconds or…. be processed in real time. We're going to be able to do a lot more in a short period of time which will leave more time to service clients."
Automation will also shake up the power balance in the wealth management industry, according to Sivadasan.
"Technology is a big equalizer! Broader availability will also put every advisor on a level playing field in terms of what they are able to do," said Sivadasan.
Advice For Anyone
Sivadasan believes that this more sophisticated level of automation will make financial services products broadly available.
"Financial advisors are playing a lot of roles right now, but the No. 1 thing they're doing when they are working with clients is providing emotional support and behavioral guidance," said Sivadasan. "Only a human can empathize with the client. The paperwork, checking the portfolio, responding to queries, all of that can be supported by technology." 
The cost of providing financial advice will also drop as more firms digitize and automate, said Sivadasan, which means more clients who could not afford advice in the past will now be able to access an advisor powering holistic financial wellness for our future generations!
---