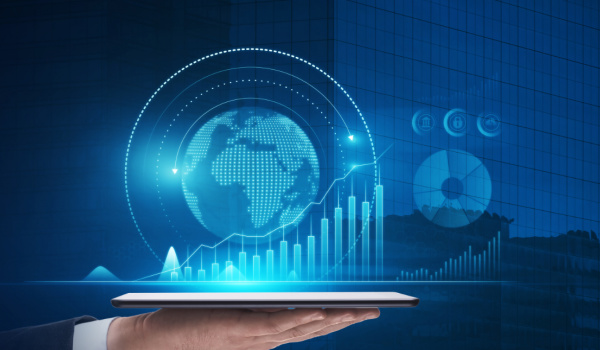 ---
By Christopher Robbins
WealthTech and crypto made for a very busy week in digital wealth.
While we highlight a couple of headlines in the payments, banking and personal finance categories, much of the activity in this past week occurred in the realm of investments and wealth.
On the weathtech side of things, First Trust's acquisition of Veriti, a direct indexing company, was of particular interest, as many investment management gurus believe direct indexing will be the next big wave in the industry when the technology becomes more affordable.
In banking and payments, special mention should be made once more of Klarna's huge valuation drop—this is likely the first of many in the fintech universe. In crypto, perhaps the most interesting announcement came from Paxful, which will now use iProov's facial recognition technology to aid verification before transactions are executed.
---
Wealthtech and Investments
Security Benefit — Security Benefit, a leading provider of retirement planning products and solutions, today announced the appointment of Jacquline Morales as SVP, Chief Operating Officer. As COO, Morales will oversee business operations and help execute the company's growth strategy. She will report directly to Doug Wolff, incoming Chief Executive Officer. Morales will lead the operations / technology portion of Security Benefit's manufacturing group.
First Trust — First Trust Capital Partners, announced the signing of a definitive agreement to purchase Veriti Management, a direct indexing asset management and financial technology company. FTCP is an affiliate of First Trust Portfolios L.P. and First Trust Advisors L.P. The transaction is subject to customary closing conditions and is expected to close on July 31, 2022. Through this acquisition, First Trust adds direct indexing to its robust platform of investment solutions.
Asset Class — Asset Class, a financial technology (fintech) company headquartered in Dublin with offices in New York and London, announced that it has completed a $11.6 million Series A funding round, led by fintech-focused venture capital firm Canapi Ventures with participation from new and existing investors, including Live Oak Ventures, Plexus Capital and Total Technology Ventures.
Formed in 2020, Asset Class provides a range of innovative, custom investment management software solutions to clients across financial sectors, with a focus on private equity, venture capital, financial advisory and commercial lending.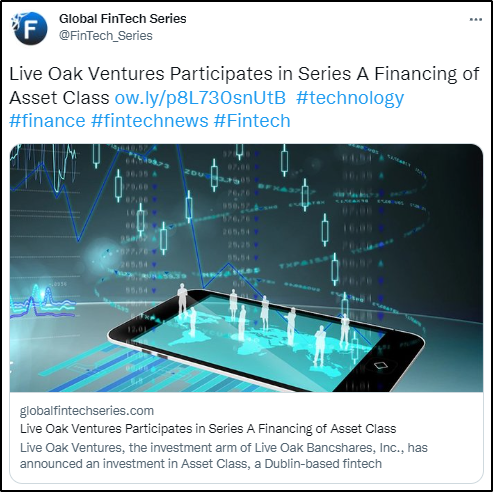 Payments, Banking and Infrastructure
Capchase — Capchase, a New York-based provider of non-dilutive capital, announced today that it is integrating with leading financial infrastructure platform, Stripe, to make its services available through the new Stripe App Marketplace. 
This means that Stripe customers can now access Capchase's non-dilutive financing solutions, including Capchase Grow (Recurring Revenue Financing) directly through Stripe's interface without having to switch between platforms.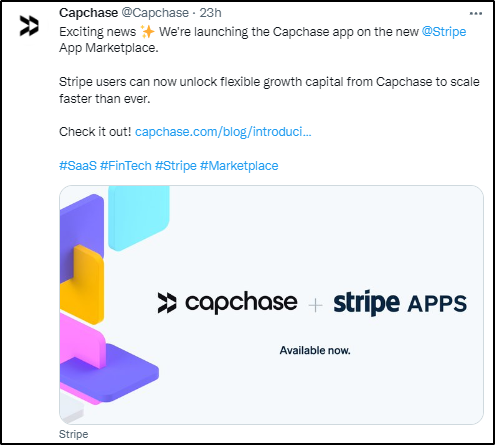 Finli — Finli, a payment management platform built for service-based small businesses in the U.S., announced the close of its $6 million Seed fundraising round, led by the Urban Innovation Fund. Motley Fool Ventures, M13, Alumni Ventures, and all existing investors also participated in the round. The new injection of funds will be used to expand Finli's team and business banking capabilities, moving towards becoming a holistic financial services solution.
Klarna — Klarna, the announced the closing of a new $800m financing at a $6.7bn post valuation. The financing attracted strong support from both existing and new investors and will primarily be used to expand Klarna's leading market position in the United States. This represents an 85% reduction in its valuation.
Crypto, Blockchain and Digital Assets
Change — Change, a technology giving platform, announced that it has raised $5M in seed funding co-led by Freestyle and NEA. Change's universal donation APIs connect companies to 200K+ charitable causes. After this new round of financing, the company will expand its engineering team to scale the donation platform to all major blockchains. Change enables transparent, crypto payments for leading blockchains like Ethereum, Solana, and Flow.
iProov — iProov, a provider of face biometric authentication technology, announced today that Paxful, a global peer-to-peer fintech platform, will employ its liveness technology to verify user identity during the onboarding process and when making transactions. When a user onboards with Paxful, they verify their identity using an ID document, such as a driver's license. They then complete a brief face verification to confirm they are the right person and a real person. To carry out a transaction, a returning user then completes a brief face authentication instead of using a password or entering a one-time passcode (OTP).
CrossTower — CrossTower is partnering with Ripple to add NFTs (non-fungible tokens) minted on the XRP Ledger to the CrossTower NFT marketplace. The marketplace enables developers to quickly onboard NFT projects by giving them access to out-of-the-box infrastructure including wallets, payments, liquidity support, and more, accelerating time-to-market for projects that previously took months to onboard. CrossTower's NFT marketplace is built for developers and creators seeking a holistic service to take their projects from idea to fruition.
For fans, the marketplace delivers an engaging user experience, connecting them with creators and brands. Fans will benefit from an optimized digital purchase experience with the ability to transact NFTs via credit card and receive the assets through integrated wallets on the XRP Ledger.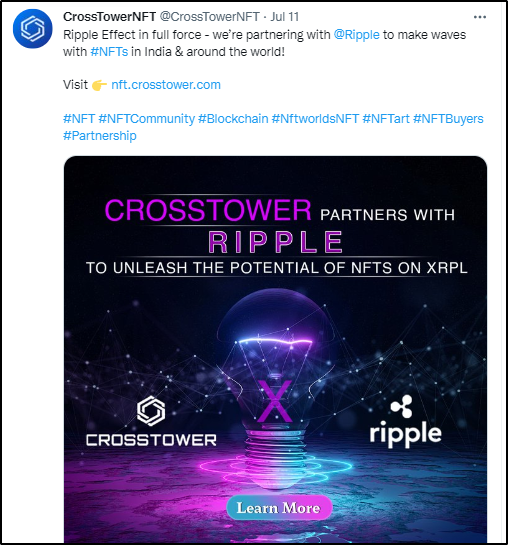 Thalex — Thalex, a trading platform offering stablecoin-settled crypto options and futures, announced it has closed its Series A funding round of EUR 7.5 million. Among the participants are Bitfinex, Bitstamp, Flow Traders, IMC, QCP and Wintermute. These strategic investors will support the company's ambition to enable on-exchange trading of crypto derivatives at scale by removing friction, ensuring platform reliability and partnering with liquidity providers and major exchanges.
Rarify — Rarify, an API-based NFT infrastructure provider that enables companies to easily introduce NFT natively in their platforms, announced a partnership with BitGo, the leader in digital asset custody, liquidity and security solutions to provide BitGo's 700 institutional clients with access to NFT analytics by leveraging Rarify's Data API solutions.
Fintech and Personal Finance
UNest — UNest, a fintech company that makes it easier than ever for parents to invest in their kids' future, today announced that Mike Doniger has been appointed Chief Operating Officer (COO). Doniger will spearhead the next phase of growth for the consumer finance company as it expands its suite of offerings to include crypto and digital assets.
Prior to joining UNest, Doniger served as Head of Investing at MoneyLion, where he was instrumental in launching and shaping the investment offering, opening nearly two million accounts, and leading the company's expansion into crypto.
---