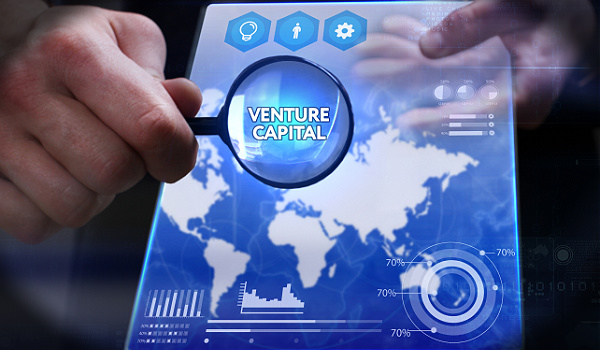 ---
Getting an early jump this week on the Top 5 VC deals of the week and at a cursory glance, we're seeing fewer deals and lower funding levels. Now that could change as more reporting comes out for the week, and there's no doubt we're in the throes of summer and folks want to be at the beach rather than the office. I sure do, but thus far, we're seeing just one deal top over the $100M level. So – as we've noted a few times in the near past (and has been noted by CB Insights as well), funding levels are indeed coming down in the fintech sector as talk of a recession continues.
A few key points from this week's deals:
Our top deal this week came in at $120M for a British gamified life insurance company. Yeah, that's a first and they claim exactly that – they issue rewards for healthy living. Their website indicates that they focus on group insurance;
The British are coming, the British are coming! Yes, the UK seems to win the race this week with three of five deals originating out of England;
Another of the week's winners has a puzzling corporate name – ZILCH – which either can be construed positively or negatively. But hey, they snared $50M in cool cash, so apparently that name is a winner in their investors' eyes;
Another unusual trend we saw in our primary source for this info were 3 deals whose funding sources were "undisclosed" this past week. We've never seen that and find that fascinating.
Finally, the winners are in MULTIPLE sectors within fintech – read below to see the interesting diversity.
AS AN ASIDE – we'd be remiss to not mention the massive $800M Klarna deal that was announced late Monday, but with a huge caveat. Valuation on the firm – with the new funding round – DROPPED 85%. YES, you read that right. We'll cover this in greater detail next week, but we see this as one of many key indicators that the fintech market is shaking up (a/k/a correcting), and we've recently seen other bullet points from this trend with news of the canceled $5B Apex Clearing SPAC deal (Apex is still a VERY viable firm, btw, and still one that I have long admired and continue to admire), the demise of Voyager Digital (this one made me truly sad), the crumbling of CELSIUS and now this Klarna "re-valuation". All different sectors of fintech – all different types of shifts – but pointing to overall shifting trends and downdrafts within the sector at large.
In the meantime, without further ado, here are this week's top 5 fintech VC deals for the week below, in order from highest to lowest funding levels.
---
$120M, Series C | UK | Gamified Life Insurance | Dai-ichi Life Insurance Company, Creandum, LocalGlobe, Target Global, Latitude, Anthemis, OurCrowd, Notion, MMC, Eurazeo |

LinkedIn Firm Overview:
"YuLife is the world's first life insurance company that inspires life, and that's our mission – to inspire everyone to live their best lives.
Our app rewards you for looking after your wellbeing: if you go for a walk or practise meditation, you earn YuCoin that can be exchanged for vouchers on Amazon, Apple, ASOS, and more. Over time, small changes like these can add up to make an amazing difference to somebody's life."
$50M, Series C | UK | BNPL Platform | Ventura Capital, Goldman Sachs Asset Management, Gauss Ventures |
LinkedIn Overview:
"On a mission to become the best way to pay over time, anywhere. Zero interest. Zero hidden fees. Zero surprises."
$50M, Series A | UK | Prime brokerage & clearing for institutional investors | Castle Island Ventures, Citadel Securities, FTX Ventures, Uncorrelated Ventures, Greycroft, XBTO Humla Ventures, Wintermute, SLN Capital, Profluent Trading, Coinbase Ventures, Corner Capital |
LinkedIn Firm Overview:
"Hidden Road is the global credit network for institutional investors, enabling seamless access to traditional and digital markets. Conflict-free and built on a modern technology stack, we remove complexity and cost in prime brokerage, clearing and financing. For more information please email [email protected]."
$41M | UAE | Digital banking platform | Aljazira Capital, Abu Dawood Group, Astra Group, Audacia Capital |
LinkedIn Overview:
"Intelligent banking in the palm of your hands. Get an IBAN, cards and innovative features Spend, send, and analyze. Download YAP now. yap.com/getyap"
$32M, Series A | Singapore | Blockchain gaming developer | Animoca Brands, Krust Universe, Wemade, Samsung Next |

Website Firm Overview:
"Planetarium Labs is an open source, community-driven Web3 game company focused on delivering the future of entertainment through decentralized content and technologies. We believe that communities can create infinite possibilities through decentralized innovations and strive to empower massively multiplayer online games with creative freedom and player governance. Planetarium Labs has an integrated team of core blockchain development, game publishing, and Web3 content studio, all aligned on creating powerful synergies between technology and communities."
We'll be back next week with more news on fintech VC funding.
---