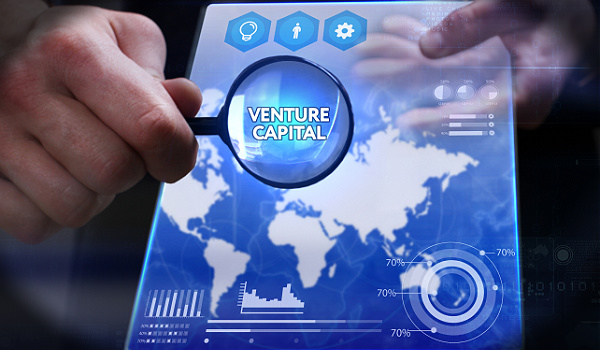 ---
Happy 4th of July Week to our US friends. Deals were somewhat curtailed the past week with the long holiday weekend here in the US, but even so, we still had four of our top five deals this week cross over the $100M figure. Big bucks still flowing out there in the digital wealth VC category.
Our top deal this week came in at $260M (debt & equity) for a Miami-based SMB lending platform;
Lichtenstein! Our second highest deal came out of that market – a first for the country to be featured in this column;
Working capital, digital assets, mortgages and compensation are the fintech categories included in this week's VC winners.
Without further ado, here are this week's top 5 fintech VC deals for the week below, in order from highest to lowest funding levels.
---
$260M, Debt & Equity | Miami | SMB lending platform | Arcadia Funds |

LinkedIn Firm Overview:
"OppZo is a mission-driven FinTech company whose goal is to democratize access to affordable working capital. OppZo's team consists of former government contractors, experienced capital allocators, and entrepreneurs who are passionate about designing innovative and mission-aligned financing solutions to help small and medium businesses grow. We believe that every business owner deserves access to affordable and fair financing when they need it. OppZo is reinventing how small businesses get access to capital. We are venture-backed and led by veterans in the FinTech space."
$200M | Lichtenstein | Digital asset exchange | Global Emerging Markets |
LinkedIn Overview:
"A new class of digital asset exchange that provides global traders and retail investors with access to exciting blockchain projects through the combined functionality of a secure CEX, DEX, AI-driven social sentiment indicators and Binance-level liquidity: all in one seamless user experience."
$150M, Series D | San Mateo | Institutional Digital Asset Platform | GIC, B Capital, Thoma Bravo, Wellington Management, Adams Street, Tiger Global Management |
LinkedIn Firm Overview:
"FalconX is a digital asset trading platform that provides clients fast, secure and reliable execution using data science to eliminate slippage and hidden fees. We're fortunate to be backed by a wide range of investors including: Accel, Fidelity, B-Capital, Tiger Global, Accomplice, Coinbase, Fenbushi Capital, Flybridge Capital, Lightspeed Venture Partners, and others."
3
Shubham Housing Development Finance Company
$112M | India | Mortgage provider | British International Investment, LeapFrog Investments, Asian Development Bank, PI Opportunities Fund |
LinkedIn Overview:
"With the opening up of the Indian economy, more and more people have shifted base to the cities in the hope of earning a few thousands more. 350 million people in India live in urban centres today and this figure is slated to double by 2030. This has led to a crisis like situation in major urban centres especially in the housing segment with almost 50% of the urban population living in low-quality houses As the urban cup fills up, real estate rates go up and affordability declines. Access to Credit is a key enabler towards increasing affordability. Therefore, with an honest effort to reach out more people and provide them facilities, we bring you Shubham Housing Development Finance Company. Our Vision is 'To be the mortgage lender of choice for individuals with informal incomes' – the intention being to ensure that irrespective of the source of income, we should be able to provide loans to individuals towards making a better home for themselves. As of 2020, the Company has a network spread across 73 cities in 9 states across the Northern, Western and Central parts of India."
$100M, Series C | San Francisco | Compensation platform | Index Ventures, Andreessen Horowitz, YC Continuity Fund, LocalGlobe, Craft Ventures, Original Capital, Backend Capital, Contrary Capital, Jeff Weiner, Tudor Havriliuc |

LinkedIn Firm Overview:
"Pave is a suite of real-time compensation tools to help companies plan and communicate compensation."
$78M, Series C | San Francisco | Institutional digital asset infrastructure | Cowen Digital, Brevan Howard, GSR, Boathouse Capital|

LinkedIn Firm Overview:
"PolySign is an early stage fintech company established by Arthur Britto and David Schwartz. Our mission is to drive global use of digital assets by building mission-critical infrastructure that enables institutions to secure and transact in digital assets across the capital markets and payments sectors."
We'll be back next week with more news on fintech VC funding.
---