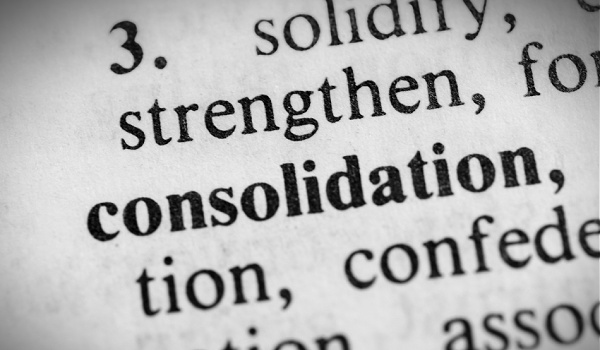 ---
Change is in the air. Change is inevitable Change is also under way in the crypto sector. And, it's a good thing. Sounds crazy, doesn't it? I mean blockchain, bitcoin, crypto etc. are all based on decentralized finance (DeFi). But ConFi (consolidated finance)? Its healthy and a sure sign that after some ten plus years the crypto sector is maturing. The weak move out and the strong move on.
The crypto sector, by design, is highly fragmented and as we have seen over the past few years, vulnerable to abuse and over zealous speculation. Oh, and excess leverage got just crazy, too. So now the inevitable is taking place as it always does. That certainly does not mean bitcoin is going to zero (like, for the 157th time) or every crypto/digital asset entity is going to cause cancer, destroy the climate or end life as we know it (sic). What the latest crypto sell off DOES bring is strength and stability via consolidation.
So names like Voyager Digital, Three Arrows Capital (actually a hedge fund…..or was), Celsius Network, BlockFi and (new today as of 7/5) Vauld will disappear and will almost certainly be joined by many others shortly. Nothing new. Remember, when banks fail, the government swoops in to rescue the failing banks usually by arranging a "shotgun marriage" with stronger entities. (Note: a government "go team" shows up on Friday evening, spends the weekend going over the books, and on Monday morning a new name appears on the failing bank. Depositors are safe and see no real difference)
Of course banks are protected by the government whereas crypto entities are not.
But here is the BIG deal. The failing crypto firms are being absorbed and bailed out privately. That's right. No need for government "protection." Giving credit where credit is due, remember the name Sam Bankman-Fried founder of FTX. He is stepping in and making sure firms don't totally collapse . Yes, I realize he's making money in the process, but that's called capitalism. Brilliant capitalism. So what is Mr. Sam up to?
Well (rumored last week…..happened today), FTX (Sam Bankman-Fried) is closing in on a deal to buy BlockFi for $25M (fire sale?). FTX had provided a $250 million emergency line of credit to BlockFi a week or so ago. Obviously previous investors in BlockFi (venture firms) will be wiped out but hey, that's the venture world. The deal may close this week.
Next for Sam (SBF)? Probably absorbing Voyager Digital. SBF's other firm Alameda Research is already an investor in Voyager and has provided a roughly $500M credit facility to the firm to cushion losses Voyager experienced from the collapse of Three Arrows Capital. Again, should SBF and Alameda Research absorb Voyager, the shareholders would be wiped out BUT clients would protected (yes, that's how it works).
New today. Nexo has signed a term sheet with Vauld for a potential acquisition. Vauld, a crypto lender backed by Coinbase and Peter Thiel suffered huge client withdrawals recently and suspended payouts.
Nexo and its co-founder Antoni Trenchev have also been "sniffing around" other possible acquisitions including Celsius Network. Goldman Sachs was also looking to raise money to acquire Celsius so let the fun begin. Oh, along with Sam Bankman-Fried you might want to add Antoni Trenchev to your "must know" list.
So once again, CONSOLIDATION is healthy and a sure sign of a stronger and maturing crypto sector. And, by the way, these types of acquisitions usually come at market bottoms. Just saying and speculating. The strong get stronger.
---