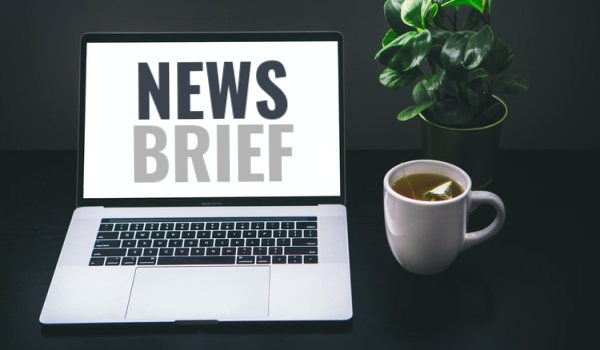 (INDIANAPOLIS, IN) – Sarson Funds and Entoro Securities today announced a new partnership, with the expansion of Sarson Funds' multi-manager digital asset investment product line and platform upgrades. The partnership allows Sarson Funds to leverage Entoro's OfferBoard® technology to make targeted cryptocurrency investment strategies available to all accredited investors, including those working with representatives from traditional Broker Dealers.
Entoro Securities, owned by Entoro Capital, LLC, is a leading investment bank and advisory group for alternative investments and digital assets. Entoro uses its proprietary online private securities syndication platform OfferBoard® for accredited investors to analyze and review projects and opportunities.
The platform features three new cryptocurrency investment offerings, in addition to the existing cryptocurrency investment products on the Sarson Funds platform. The total suite of investment products include:
New Multi-Managed Funds Announced August 2022:
Existing Offerings:
The partnership provides an expanded level of investor access to cryptocurrency investment strategies on the Sarson Funds platform and while delivering increased scalability. Partnering with Entoro Securities as placement agent allows Sarson Funds the ability to distribute its investments through existing global broker-dealer networks.
"Sarson Funds has created a fund family structure that can match any investor's risk and return profile," stated Jim C. Row, CFA, Entoro Capital, LLC. "The platform offers investors and advisors the ability to get exposure to digital assets in one location, run by experienced and knowledgeable professionals."
John Sarson, CEO and cofounder of Sarson Funds said, "Historically, actively-managed digital asset funds have not been available through traditional brokers. As the cryptocurrency market matures, investors are demanding active products with targeted mandates."
Detailed information on the new Sarson Funds cryptocurrency investment products can be found on SarsonFunds.com or directly on Sarson Funds' OfferBoard® portal.
---

About Sarson Funds:
Sarson Funds Inc is an independent provider of blockchain technology and cryptocurrency marketing and educational services. The firm serves the Financial Professional community and their clients by providing cryptocurrency and blockchain technology educational services and investment solutions. Sarson Funds maintains a Fiduciary Standard at all times, bringing Wall Street standards for research, risk management and transparency to digital asset investing. Along with our Investment Manager and Financial Advisor partners, we believe that disruptive innovation requires a disciplined approach to risk management and education.For more information, please visit Sarson Funds online at 
www.sarsonfunds.com
.
About Entoro Capital:
Entoro Capital is an investment bank and advisory group for traditional and digital securities. Entoro offers a range of comprehensive placement and capital raising solutions for businesses interested in reaching Family Offices, Foundations, Endowments, Institutional and direct Investors for funding. The Entoro team's strength is in bringing highly vetted projects to Investors globally, with maximum efficiency, end-to-end security, and seamless execution, delivering total confidence in each investment. Additionally, Entoro Investments, LLC ("First Digital RIA"), Clear Rating, LLC (company valuation and securities ratings) are affiliated entities. Securities offered through Entoro Securities, LLC, member FINRA/SIPC. To learn more about Entoro Capital, visit 
www.entoro.com
 or email
[email protected]