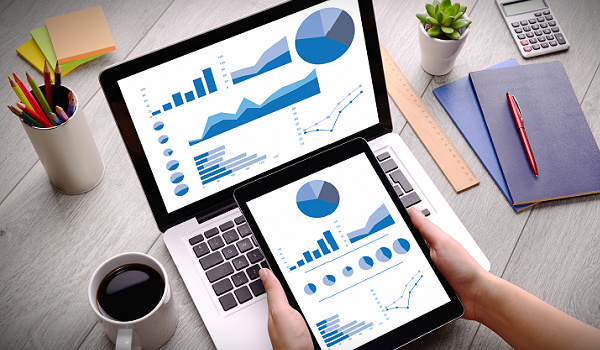 ---
By Christopher Robbins
So much has happened in 2022 that we were almost allowed to forget it is hurricane season in the northern oceans here in the Americas.
Until recent weeks, anyway, where an unusual storm threatened southern California with heavy rains and winds, and then another innundated Puerto Rico on its way to a historic landfall in Atlantic Canada. As I write this message, a third storm threatens western Cuba and then the gulf coast of Florida, potentially becoming the first major storm to strike the Tampa Bay area in over a century.
I have my own hurricane story, in 2005, which was a historic year for hurricanes, it was also the year I was married and on honeymoon in the Florida keys when Hurricane Dennis decided to make its way across Cuba with Florida in its sights. Our evacuation adventure took us to Miami, Tampa and Tallahassee as the forecast track meandered westward over time. Eventually, we ended up in Pensacola—where we drove into town hours before the storm was to come ashore and my gas light came on.
We'd realized we had stuck around the Gulf of Mexico too long at that point. Our last journey down I-10 was a harrowing one, with southerly winds blowing across the road and puddles causing us to hydroplane. There was no traffic—the road was abandoned.
Now, when a Category 4 hurricane is steaming towards landfall, most Floridians are smarter than we were and evacuated northward and away from the coast quickly—we had hugged the shore, incrementally moving westward in hopes of salvaging our honeymoon.
So here we were in Pensacola, potentially the epicenter of a natural disaster, running out of gas—with nobody around. Gas stations were boarded up, their lights were off. Standard procedure for the fuel industry involves wrapping pumps in plastic in preparation for a storm.
Not daring to drive faster than 40 mph in hopes of preserving fuel, we made our way north towards the Alabama state line and I-65, finally pulling off into a truck stop to take shelter when I deemed we were about to run out of gas.
The lights were off. A few tractor trailers were idling in the lot. Otherwise, there was no sign of anyone around. Figuring we would have to weather the storm in place, I rolled the car first towards the gas pumps for temporary shelter from the rain.
Only to find that someone had left the pumps on, and that there was still gas available. We were able to evacuate after all.
I guess the moral of the story is that we were lucky, and to take evacuation orders seriously.
Now let's get to some fintech news.
---
Riskalyze—Riskalyze announced Kingsview Partners, a full-service, fee-based investment advisory firm, will deploy Riskalyze across all 40 of their U.S. office locations. Kingsview selected Riskalyze for its risk analytics, which support clients as they seek to meet their financial goals with appropriate investment allocations. Kingsview's rollout of Riskalyze comes on the heels of the launch of Riskalyze Ultimate, which couples the power of firm-wide risk alignment with next-generation compliance analytics for registered investment advisors (RIAs) and independent broker-dealers (IBDs). As a result of the partnership, Kingsview's separately managed accounts (SMA) strategies will be available through the Riskalyze Partner Store.
CAIS—CAIS announced its collaboration with Ares Wealth Management Solutions ("AWMS") to onboard select Ares Management ("Ares") alternative investment strategies and expand their reach to a broader audience of independent broker-dealers (IBDs) and registered investment advisors (RIAs).
CAIS will work with AWMS to create custom investment solutions that support new asset flow and business development opportunities for the independent advisor community. AWMS, in turn, expects to benefit from access to CAIS' data-rich dashboard, which is expected to help measure product interest across more than 6,600 advisor firms and teams on the platform. This strategic partnership is intended to enhance the distribution and marketing capabilities for several Ares investment solutions, including its evergreen, drawdown, and '40 Act funds.
Skience—Skience announced the launch of three new technology platform bundles to enable wealth management firms at every stage of growth to select the Skience tools and features they need to provide the best experience to their advisors and clients.
The bundles – Edge, Elite, and Elite Plus – can all be implemented quicker and at a lower cost than traditional custom configurations.  All three tiers include robust and comprehensive client relationship management (CRM) functionality; multi-point digital new account opening and maintenance; client risk profiling and compliance audit functionality; enterprise-level data management and bidirectional integrations with custodians, clearing firms, financial planning, and advisory technology solutions.
Pontera—Pontera announced that it has appointed accomplished marketing leader and business operator Nicole Zheng as Chief Marketing Officer (CMO). As the Company's first CMO, Zheng will further develop and execute the go-to-market strategy for Pontera's software platform, which enables financial advisors to securely monitor and trade retirement accounts. Her initial key initiatives include recruiting top-notch talent and implementing scalable marketing programs to deliver resources to advisors so they can grow their AUM and produce better financial outcomes for clients on the Pontera platform.
Elements—Elements announced it has launched a fresh approach to the one-page financial plan (OPP) that helps the modern advisor remain in closer, deeper communication with clients as their financial needs consistently shift. Elements recognizes that traditional financial plans were built for a world that no longer exists and designed the OPP to serve people who are demanding a more flexible, iterative process that evolves as their financial lives do.
The OPP was created with all clients in mind versus only the top one percent, the intention being to enhance and elevate the relationship between advisors and clients beyond the one-off-event as most financial plans have historically been conceived, approached and delivered. It offers a touchstone for all parties to refer to frequently, reminding clients of what matters most to them, no matter what is happening in the market.  
---