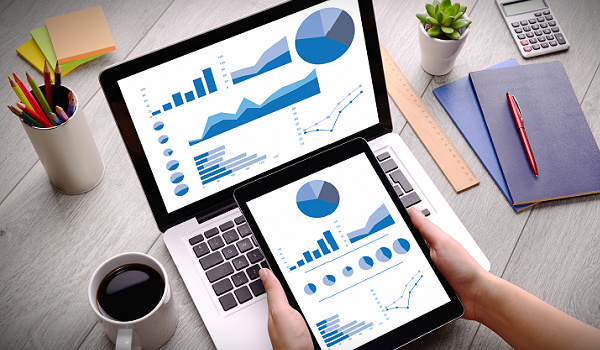 ---
By Christopher Robbins
Today in advisor technology news, we have quite a few announcements from the alternative investing world—which makes sense, as alternative investing is often difficult to source and time- and resource-consuming to engage in.
Elsewhere, we have new technology from ACA Group, a partnership for Riskalyze and Apex adding a former TD Ameritrade technology leader.
Let's get to the wealthtech headlines.
---
ACA Group
ACA Group announced that it has added a host of new capabilities to ComplianceAlpha, the firm's integrated RegTech solutions platform. These latest additions are designed to better support the surveillance of and adherence to policies related to electronic communications (eComms).
By offering electronic communication surveillance capabilities via the ACA ComplianceAlpha platform, financial services firms, globally, can now leverage inbuilt functions to bring regulatory investigations to the fore, and seamlessly escalate issues to management. In addition, ACA's RegTech surveillance solutions provide the tools necessary to capture communications across multiple channels including email, collaboration tools, and mobile devices to provide complete supervision and archiving of employee communications.
Allocate
Allocate, a digital investment platform that provides investors a streamlined way to access venture funds and co-investments, today announced a partnership with Dynasty Financial Partners, a provider of back and middle-office outsourced solutions for registered investment advisors (RIAs). The partnership will provide Dynasty network partner RIAs with a digital solution that will give them the ability to invest in venture capital funds on behalf of their clients.
Apex Fintech Solutions
Apex Fintech Solutions announced that Jon Patullo will join the Company as Chief Product Officer of Advisory, in the fourth quarter 2022. In his new role, Jon will lead the technology product strategy for Apex Advisor Solutions, the advisory channel of Apex Fintech Solutions. He is based in Dallas, TX and will collaborate with Olivia Eisinger, General Manager of Advisory Solutions. Olivia is responsible for the advisory strategy, running the advisory business and leading the advisory solutions team. Jon brings over 26 years of experience in advisory and financial technology to Apex, most recently serving as the Managing Director of Digital Trading and Wealth Management for Charles Schwab Corporation and Managing Director of Technology Platform Management at TD Ameritrade Holding Corporation.
Beverly Hills Private Wealth | Goldman Sachs Custodial Services

Beverly Hills Private Wealth launched as an RIA led by industry veterans Scott Shagrin, Ira Ravitz and Lisa Weiner, who collectively managed $1 billion AUM at Merrill Lynch. They are joined by a team of experienced investment, planning, and client service professionals and supported by advanced technologies and comprehensive reporting tools. Based in Beverly Hills, the new firm leverages decades of combined experience to empower successful individuals and multi-generational families to achieve their goals through tailored planning, investment management, tax planning, and risk management. 
Additionally, the firm has selected Goldman Sachs Advisor Solutions to provide custodial services.  "Our independence allows us to assess and select the best resources and technology in the industry," said Mr. Shagrin. "Goldman Sachs Advisor Solutions was at the top of that list – a premier choice to safeguard accounts and provide the infrastructure and platform needed to free our time to focus on helping our clients." 
CAIS



CAIS announced four new additions to the CAIS Advisory Council ("CAC"), which is comprised of industry leaders representing the RIA, independent broker dealer, and custodian communities.
The CAC meets and collaborates with CAIS' leadership team to ensure alignment on the key trends impacting the independent wealth management community and support the continued improvement of the CAIS platform user experience. Its newest members are:
Michael Glennon, Vice President & Head of Private Investments, Mariner Wealth Advisors
Gary Quinzel, Director of Portfolio Consulting, Wealth Enhancement Group
David Canter, President, Bluespring Wealth Partners
Dean Zayed, Founder and CEO, Brookstone
FA Match

FA Match launchedAdvisor Test Drive to democratize advisor access to high-quality, vetted career opportunities. Using the platform's signature Advisor Match™ A.I. technology, any advisor can search and filter through career opportunities across the 500+ financial firms in the FA Match ecosystem – with no login, signup, fee, or commitment required. Advisors can then set up an anonymous introduction with FA Match's recruiting team to pursue opportunities of interest.
ICapital
Ardian, a private investment house, has entered into a partnership with iCapital1, a fintech platform driving access and efficiency in alternative investing for the asset and wealth management industries to provide wealth managers with access to Ardian's private market investment strategies. Notably, iCapital products created as a result of this partnership will be available through Allfunds, one of the world's leading B2B WealthTech platforms. Ardian will leverage iCapital's technology platform and structuring solutions to provide wealth managers and their clients with access to Ardian's deep private markets expertise and suite of alternative investment strategies, based on its global network of 15 offices in Europe, the Americas and Asia. Ardian's alternative investment strategies spanning Private Equity, Real Assets and Private Credit, will be available to wealth managers.
Intelliflo
Intelliflo announced today that Aspen and Denver, Colo.-based Obermeyer Wood Investment Counsel has implemented RedBlack, its leading portfolio rebalancing and trading platform. RedBlack enables the firm, with approximately $2 billion AUM, to trade client accounts with greater efficiency, freeing significant time for employees to focus on other strategic and client-focused initiatives.
Linqto
Linqto, a global private markets investment platform empowering accredited investors to source, evaluate, and make liquid investments in some of the world's leading tech unicorns and private companies, today announced the successful launch of its Linqto Wealth Platform for the investment advisor community and their clients.
Linqto Wealth is designed to provide "advisor-first" solutions for accessing direct private equity investments into high-quality companies on behalf of their clients, as well as enabling advisors to more efficiently allocate and diversify within an asset class used by institutional investors to help build lasting wealth. Prior to Linqto, making these investments has traditionally been expensive, complex, and typically available to only the largest endowments, pension funds, and other institutional investors.
Riskalyze
Riskalyze announced Moneytree Software, a pioneer in the development of financial planning technology which simplifies complexities for advisors, has selected the firm's services to be integrated into its platform.
Stemming from a robust calculation engine, Moneytree is continually working to create the most desirable financial planning platform for advisors. As Moneytree continues to refine its software, it provides the necessary tools for firms to grow their businesses by partnering with industry leading platforms like Riskalyze.
SMArtX Advisory Solutions
SMArtX Advisory Solutions announced that six new global investment and asset management firms had joined its platform. The six new asset management firms — Asteria Wealth, Astoria Portfolio Advisors, Financial Trust Asset Management, John Hancock Investment Management, Nuveen Asset Management, and PIMCO —add to the world-class offerings already available through SMArtX's cloud-based solution. SMArtX distributes and trades these new offerings across nine custodial platforms.
---