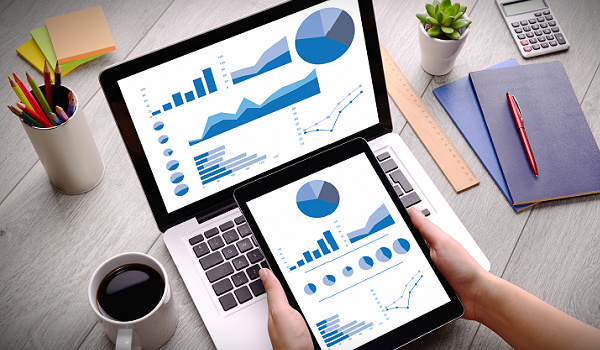 ---
By Christopher Robbins
This week in advisor technology, AdvisorEngine launched new data visualization dashboards, while Cambridge announced new digital retirement-oriented marketing solutions for its advisors.
Orion and SigFig made significant hires, and GeoWealth upgraded its technology offerings.
Finally, Luma was involved in a pair of interesting new partnerships that promise to instill its platforms with more data.
Without further ado, here's your advisortech headlines (in alpha order by company):
---
Advisor 360
Advisor 360 rolled out several platform upgrades to improve the financial planning process and engagement between financial advisors and their clients. The enhancements span a range of capabilities, including Goals, Proposals, Model Management & Rebalancing, Dependent Workflows, and Documents.
AdvisorEngine
AdvisorEngine announced new data visualization dashboards that provide insights tailored to specific roles across key wealth management focus areas. The dashboards leverage the same modern technology architecture and design-thinking approach employed to transform Junxure CRM into AdvisorEngine CRM earlier this year. Critical business information is presented in modern, real-time visuals, removing the need for static spreadsheets. Curated 'visualization' templates form a robust library, allowing users to adopt the technology quickly. For more control, users can easily reconfigure their dashboard to create their desired experience. Features include 'drag-and-drop' customization, in-line editing, automatic data population, advanced filtering, one click drill-down to detailed data and enterprise permissioning to control information access.
BNY Mellon
BNY Mellon and Aviva Investors announced that Aviva Investors has appointed BNY Mellon to deliver comprehensive outsourced services for certain front-, middle- and back-office functions that would allow Aviva to simplify their operating models and better focus on core investment and client-related activities. The press release is pasted below my signature for your reference.
As part of partnership, BNY Mellon will provide Aviva with end-to-end solutions encompassing traditional asset services including custody, fund administration and depositary capabilities, as well as more advanced front-office support, including mandate monitoring and performance measurement. Furthermore, Aviva will gain access to BNY Mellon's s Data Vault, a flexible and cloud-based data platform built on more than 20 years of BNY Mellon's data management experience, that will help to widen Aviva's access to data and analytics for all its teams across the investment lifecycle.
Cambridge
Cambridge announced a new digital marketing solution available to its 3,800-plus financial professionals called RetireTRAC. RetireTRAC is a comprehensive retirement preparedness and planning system as well as a prospect conversion tool. As a retirement preparedness and planning system, the solution aims to help investing clients better understand the complexity of the planning process and contribute to the holistic planning approach desired by today's clients. As a prospect conversion tool, RetireTRAC can help financial professionals turn leads into clients and uncover new and surprising insights about existing clients. The solution is designed to immerse investing clients in the planning process from the first appointment. Through a short, five-minute assessment online, clients rate themselves in 20 areas to determine their level of retirement preparedness. The results of the assessment generate a personalized RetireTRAC Score and Action Plan tailored to each client or prospect. The score gauges where the client is at today, while the Action Plan identifies items that need addressed to make the client's retirement vision a reality. This provides a roadmap for future appointments.
DPL Financial Partners
DPL Financial Partners announced that its two outside investors, Eldridge and Atlas Merchant Capital, have invested an additional $20 million (combined) in the turnkey insurance management platform for registered investment advisors. The new equity commitment coincides with DPL surpassing $1 billion in commission-free annuity purchases by advisors on behalf of their clients. Members also have placed approximately $825 million in commission-free life insurance through DPL. The new funding will support DPL's ongoing technology development. The company is actively expanding its suite of product discovery and comparison tools that enable advisors to compare a range of commission-free annuity products from leading carriers. In addition, DPL will continue expanding its team, which has grown 50% in the last nine months alone, to accommodate member growth and demand from advisors and consumer seeking annuity solutions.
GeoWealth
GeoWealth announced several upgrades focused on providing RIAs with more personalization and choice in their investment management programs – including investment guidance, due diligence, service and support. To best serve their clients, contemporary advisors demand greater control, flexibility and customization when managing client portfolios. GeoWealth has responded by expanding its model marketplace, increasing its vetted manager menu by over 200 percent. Advisors leveraging GeoWealth's proprietary platform have always had the flexibility to build their own models, select third-party model portfolios, or combine the two via custom Unified Managed Accounts (UMAs). GeoWealth has also further enhanced advisors' ability to customize on the platform by onboarding Separately Managed Accounts (SMAs) and single asset class or "sleeve-level" strategies to be used as building blocks in UMA allocations.
Luma
Luma announced the inclusion of MSCI indexes to Luma's Creation Hub, a module embedded within their award-winning platform. In doing so, Luma users will gain access to global MSCI equity and ESG indexes to use as underliers via customized structured products. In addition to new global indexes being available for Luma users to customize structured products around, they will also gain access to curated MSCI research and content geared towards structured product investors. These materials will feature revolving analysis global market trends, as well as extensive and multi-format media resources such as publications, podcasts, graphs, and scorecards, all housed together in Luma's state-of-the-art Learning Center.
Morningstar
Morningstar and Luma announced they have signed an agreement with Morningstar, launching Canadian structured products data within Morningstar Advisor WorkstationSM today. Luma's comprehensive Canadian product detail pages are now available to Morningstar Advisor Workstation subscribers. Advisors and other financial professionals who use Morningstar Advisor Workstation can analyze, manage, and allocate structured products in an overall client portfolio context.
Orion
Orion Advisor Solutions, a provider of transformative wealthtech solutions for fiduciary advisors, announced today the appointment of Charles Goldman to the company's Board of Directors, effective August 2022. Goldman joins board directors Jonathan Baum, Noreen D. Beaman, M. Roy Burns, Eric Clarke, Todd Crockett, Lori Hardwick, Brian McLaughlin, Sid Ramakrishnan, and Tony Salewski.
SigFig
SigFig announced the addition of the Chief Revenue Officer role, promoting SigFig executive Dan Mercurio effective immediately. The Company's continued growth comes at a period of strong demand for financial advice which today requires sophisticated needs discovery capabilities, cutting-edge digital wealth management tools and remote, immersive, and highly personalized guided advisory experiences.
---