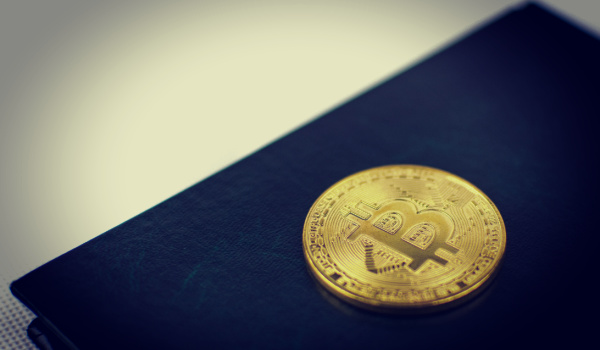 ---
By Christopher Hamman
Last week, cryptocurrency prices held steady. Bitcoin prices remained at previous levels.
Cryptocurrency adoption rates continued to rise as institutions continued collaborations, deepening the confidence that crypto winter might end soon.
Here is a recap of the major events in the sector…
---
Bitcoin Held Steady at $19k 
Bitcoin prices continued to test the $20k resistance level. Altcoin prices were marginal. 
Fewer token prices went haywire. Bitcoin's dominance moved higher as current prices formed new support levels.
Forex Trading Platform Oanda Announced Partnership with Paxos to Enable Cryptocurrency Trading
Premier forex trading platform Oanda announced its partnership with digital asset custody provider Paxos. Clients will now be able to trade cryptocurrencies provided by Paxos on its platform. 
The cooperation between both parties is just a start for Oanda, a forex and commodities trading pioneer. 
Gavin Wood Quits as Parity CEO
Co-founder of "Ethereum-killer" Gavin Wood has bowed out from Parity, the blockchain infrastructure company according to a statement on 21st October 2022 on the company's website. 
Gavin is an Ethereum co-founder and branched out to create Polkadot with the concept of "Parachains" on May 6th, 2020. He will remain Parity's Chief architect and biggest shareholder. 
Texas Securities Authority Probes FTX for Possible Securities Violations
The Texas State Securities Board is investigating the forex trading platform FTX US and its CEO Sam Bankman-Fried regarding contentions about yield-earning products sold to state residents. 
In a filing by Joseph Rotunda, the board's director for enforcement, there are no allegations.
FTX will acquire bankrupt cryptocurrency trading firm Voyager Digital's assets. FTX US isn't registered with the regulator to sell securities. 
Chainalysis Ranks the US 5th in Crypto Adoption
The United States of America now ranks 5th per cryptocurrency adoption according to top blockchain firm Chainalysis. From its latest "Chainalysis 2022 Geography of Cryptocurrency" report, Vietnam is first on the list, followed by the Philippines and China in 10th place after a brief hiatus.
Nigeria comes in at 11th place. Russia and the United Kingdom were in 9th and 17th places, respectively. 
ShapeShift DAO Migrates Web App Users to Decentralized Version, Announces Mobile App Launch 
Non-custodial cryptocurrency exchange platform ShapeShift DAO on October 19th, 2022 announced the migration of its users to its decentralized platform. 
The DAO (Decentralized Autonomous Organization) also launched its mobile application, making it easy for users to access services on the go. 
This follows its conversion to a DAO following broader acceptance as a corporate institution. 
IRS Includes a New Digital Assets Group in Draft 2022 Tax Form
The Internal Revenue Service (IRS) has added a new digital assets category in its 2022 draft 1040 (and 1040-SR) form released on 17th October 2022. 
The document states, "For example, digital assets include non-fungible tokens (NFTs) and virtual currencies, such as cryptocurrencies and stablecoins". 
It further expands the tax collectors' purview for federal taxes as the US Federal Government seeks new sources of internally generated revenue. 
The United Kingdom Increases Crypto Regulatory Authority in Draft Financial Services Bill 
Across the pond, amendments have been made to the UK's 2022 "Financial Services and Markets Bill". Currently, at the committee stage in the lower house of parliament (House of Commons), the draft legislation further clarifies crypto assets and their promotion. 
Explanatory notes show authorities will regulate crypto assets under "designated activities" of the Financial Services and Markets Act 2000. Also, the Financial Conduct Authority and His Majesty's Treasury will be fully involved in activities involving crypto assets. 
Activities without proper compliance will be prohibited and brought under severe scrutiny. 
Ascenda Partners with Gemini to Provide Crypto Rewards
Top financial rewards technology provider, Ascenda announced the addition of crypto rewards to its loyalty points exchange program. 
The loyalty points technology provider indicated that a new partnership with the Winklevoss-backed Gemini will enable this.
Don't forget to bookmark this column for all your crypto, Web3 and DeFi news!
---
Christopher Hamman is a freelance content developer, crypto-enthusiast, and tech-savvy individual, with crypto-focused content published in prominent media outlets worldwide.
LINKEDIN PROFILE