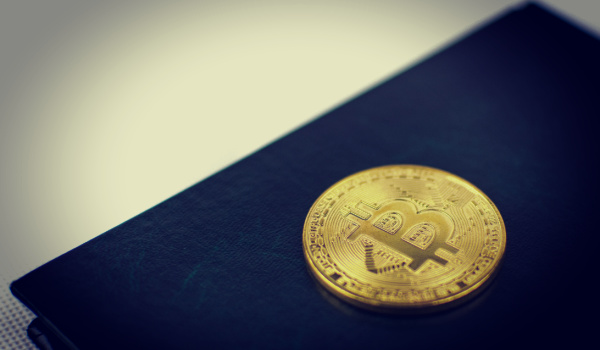 ---
By Christopher Hamman
There was a flurry of activity within the decentralized space last week.
Dogecoin-loving Elon Musk "finally" settled the Twitter acquisition and showed up carrying a sink.
Google's cloud division created a node engine for developers. Ethereum is the first blockchain to be deployed. 
It seems the CFTC won this round of the "rock-paper-scissors" game against the SEC regarding cryptocurrency token classifications. 
Here is a rundown of events. 
---
Bitcoin Breaks Out over $20k as Gains Remain Unsteady, Altcoin Prices Diverge
Bitcoin prices broke out for the first time over $20,000 with the news of Elon Musk's Twitter purchase and the "crypto-friendly" Rishi Sunak taking office as Prime Minister across the pond. 
The top cryptocurrency token didn't break the $21k resistance level as uncertainty remains because of the mixed economic numbers.
Altcoins experienced divergence this time around. Memecoin Dogecoin is in a race to the top (no thanks to Elon Musk!), and Shiba Inu isn't far behind. 
The DeFi space was a mixed bag as algorithmic stablecoins have an uncertain future, and liquidity issues trailed the space. 
Elon Musk Buys Twitter, Dogecoin Jumps and Closes at 13 Cents
After a lot of back and forth, Tesla owner Elon Musk finally completed Twitter's $44 billion acquisition and fired many top guns at the social platform. Musk's favorite memecoin Dogecoin came back to life and went up 60.43% at 13 cents.
Binance CEO Changpeng "CZ" Zhao also invested $500 million to assist Musk in finalizing the deal.
CFTC Chair Places Ether as a Commodity Despite SEC Rivalry
The Commodity Futures Trading Commission (CFTC) Chairman Rostin Benham has classified Ether as a commodity at a Rutgers University "Regulating Financial Innovation: The Future of Crypto and Blockchain" event.
"Ëther, I've suggested that it's a commodity," Behnam said.
The US SEC and CFTC have been at odds regarding classifying the different types of cryptocurrency tokens.
Ripple Report Indicate Holdings of Under 50%
Ripple Labs Inc, the company behind the XRP token, said in its recent "Q3 2022 XRP Markets Report" that the firm holds under half of the total token supply. 
In updates about its SEC lawsuit, the report indicated that "the SEC and Ripple will file reply briefs, and, from there, await the Judge's decision on the motions".
Fidelity Digital Assets: Institutional Digital Asset Ownership up by 6% YoY
Financial behemoth Fidelity, it its recent "Institutional Investor Digital Assets Study", showed that institutional investments in the digital asset space are steady despite bearish market conditions. 
Institutional investments increased by 6% based on findings. 
NEAR Foundation Announces $40 million USN Protection Grant, Shuts Down the Stablecoin
In a blog post, NEAR Foundation announced a $40 million protection program for holders of its USN stablecoin. USN token owners will redeem their tokens on a 1:1 ratio for USDT.
Decentral Bank, the decentralized autonomous organization (DAO) behind the stablecoin, indicated structural failures and collateral gaps similar to the failed TerraUSD algorithmic stablecoin that prompted the move. 
The program will run for a year, and users can fully redeem their tokens after KYC measures. 
Google Launches Ethereum Node Hosting Service
Google deepened its ties with cryptocurrency projects by creating a "blockchain node engine" within its cloud infrastructure. 
The cloud division announced the launch in a blogpost on 27th October 2022.
The node engine will enable developers to seamlessly onboard projects. 
Starting with the Ethereum blockchain, the node engine will allow Web 3 projects to "relay transactions, deploy smart contracts, and read or write blockchain data with the reliability, performance, and security they expect from Google Cloud compute and network infrastructure". 
Huobi Delists HUSD Stablecoin
Top cryptocurrency exchange Huobi announced on 27th October 2022 that it was delisting its HUSD stablecoin. The exchange will convert all assets into USDT tokens following an 8% decline against the dollar in August 2022. 
The HUSD wasn't listed outside the cryptocurrency exchange. 
Keep this column within your reach as we bring you the latest news in the decentralized industry!
---