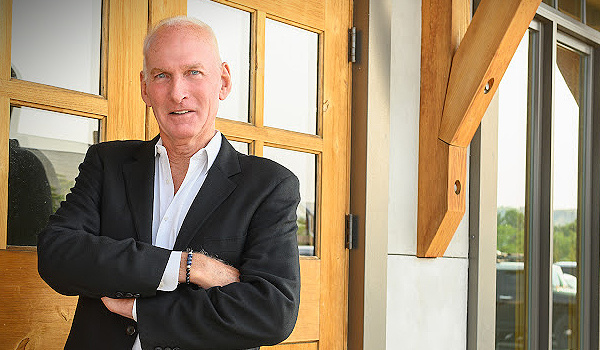 Common Sense for Uncommon Markets
By Bill Taylor, Contributor/CIO-Entoro Investments
---
The opinions expressed below are my own & do not necessarily represent those of Entoro Investments or any of its affiliates


Bullish for week of 10/18/22
BTC | ETH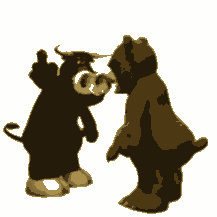 Neutral for week of 10/18/22
NONE

Bearish for week of 10/18/22
S&P 500 | GOLD
10/18/22 Closing Prices:
BITCOIN:  $19,476.37 (-$44.93)
ETH: $1,315.11 (-$7.47)
Gold:  $1,638 (+$3.00)
S&P 500:  3,719.98 (+42.03)
HARD FACTS, HARD CHOICES ARE ALL PART OF A BEAR MARKET.  LETS TRY SOMETHING DIFFERENT THIS WEEK.  MARKETS GO DOWN, MARKETS GO UP, VOLATILITY IS HIGH (FEWER FOLKS IN THE MARKETS-LESS LIQUIDITY), BUT GENERALLY MOVE LOWER.  BITCOIN IS LODGED AROUND $19,500, ETH STUCK JUST ABOVE $1,300, GOLD CONTINUES DOWN AND THE S&P 500 (EQUITIES) ARE IN A TRUE BEAR MARKET.
SO, HAVING BEEN THROUGH SEVERAL BEAR MARKETS INCLUDING ONE THAT LASTED YEARS (1970'S), LETS DISCUSS. AND IF YOU THINK THE MARKET WILL RESUME ITS CONSTANT UPWARD MOMENTUM………YOU ARE WRONG. GET USED TO THIS TYPE OF "NON-ACTION." THE VERY WORST THING A BEAR MARKET DOES IS WEAR YOU DOWN. VOLUME DRYS UP, LACK OF INTEREST IN MARKETS BECOMES PREVALENT UNTIL YOU CAN'T TAKE ANY MORE. NOT MANY PEOPLE HAVE SEEN THIS BEFORE. BUT, HERE YOU ARE.
THIS WILL BE WHAT STAGFLATION LOOKS LIKE, INFLATION STAYS HIGH. INTEREST RATES STAY HIGH. THE WEIGHT OF THOSE DEPRESS REAL ESTATE (HOMES), PRECIOUS METALS AND FINANCIAL RETURNS DWINDLE (OR DECLINE CONSISTENTLY). YOU DON'T FEEL WEALTHY, YOU DON'T SPEND MONEY. GET READY AND USED TO IT.  FOR A LONG PERIOD OF TIME.
NOW, I KNOW ITS GLOOMY BUT I HAVE ACTIVELY WARNED OF THIS (ok, I missed the crypto decline by just being in cash) FOR ALMOST A YEAR.  CHECK OUT EVERY PAST TAYLOR REPORT AND SEE FOR YOURSELF.  AGAIN, I HAVE BEEN THROUGH THIS.
A BRIGHT SPOT?  DIGITAL ASSETS. BITCOIN. THOSE WILL SHINE AND BE THE BRIGHT SPOT FOR INVESTING. THAT'S WHERE THE "HUGE" MONEY IS FLOWING. 
NEW TARGETS:
BITCOIN 2022…….$35,000-$40,000
ETH 2022…………$2,000-$2,500
GOLD……….$1,500-$1,525   (NEW TARGET)

S&P 500 2022……..DOWN…….DOWN……DOWN……...LOOKING AT 3,250
Current trading positions: 
LONG BITCOIN
LONG ETH
SHORT GOLD
SHORT S&P 500
---
We compare the price of Bitcoin, Ethereum, Gold & the S&P 500. We use the CME Bitcoin Indexes (BRR & BRTI) and the CME Ethereum Indexes (ETH_RR_USD) & (ETH_RTI_USD) for reference as well as the London Bullion Market afternoon price settlement on the digital assets & gold.
---
Bill Taylor is CEO of Digital Wealth News and an advisor to Entoro Investments. He is widely published & quoted in financial media and an international expert on markets and BTC, ETH, Gold & SP500.
His opinions are solely his own and for informative purposes only.