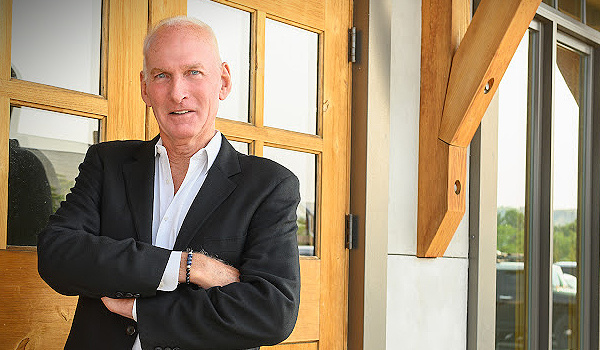 Common Sense for Uncommon Markets
By Bill Taylor, Contributor/CIO-Entoro Investments
---
The opinions expressed below are my own & do not necessarily represent those of Entoro Investments or any of its affiliates


Bullish for week of 10/4/22
BTC | ETH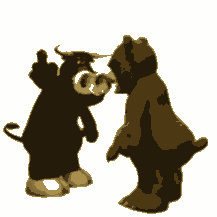 Neutral for week of 10/4/22
NONE

Bearish for week of 10/4/22
S&P 500 | GOLD
10/4/22 Closing Prices:
BITCOIN:  $20,137.67 (+$608.67)
ETH: $1,354.03 (+$38.47)
Gold:  $1,712 (+$24.00)
S&P 500:  3,790.93 (+112.50)
Trading Summary Notes for Tuesday, 10/4/22:
What's new? 
The third quarter is over. Done. Complete. RIP, third quarter.  Risk was reduced before the end of the quarter, and now risk is back on to begin the fourth quarter.  Volatility is now in vogue. Yahoo! Ride 'em cowboy.
BITCOIN literally went nowhere for the week (Tue-Tue). OK, it gained about $30.00. Still stuck around the $20K number.
ETH did the opposite of BTC.  It went nowhere, too (Tue-Tue), unless you consider dropping $30.00 a "move."
GOLD erased last week's end of quarter drop and added 6% for the week (Tue-Tue). Hopes and dreams for the Fed to relent their interest rate hiking spurred buying as well as traders trying to pick the top in the dollar.

S&P 500 took a huge jump higher on the first two days of the new 4th quarter almost erasing last week's end of 3rd quarter drop. The index added about 4% for the week (Tue-Tue)
JUST BECAUSE ITS A NEW QUARTER DOESN'T MEAN THE CHAOS AND VOLATILITY HAVE PASSED.  GEOPOLITICAL EVENTS, ECONOMIC CONDITIONS AND, OF COURSE,  U.S. MID-TERM ELECTIONS ARE FRONT AND CENTER.

What to do now?
HELLO!!  CONTINUING TO BELIEVE INFLATION IS "OVER" AND THE FED WILL EASE OFF ON RAISING RATES IS LIKE BANKING ON THE "TOOTH FAIRY" TO COME EVERY NIGHT.  YOU WILL RUN OUT OF TEETH PRETTY QUICKLY.
CRYPTOS HAVE BOTTOMED (OR ARE EXTREMELY CLOSE) BUT THERE IS A BEAR MARKET IN EQUITIES AND GOLD. 
Buy BITCOIN. As investors realize that fiat currencies are failing, gold is no longer relevant and global central banks become more "confused," BITCOIN will be the place to be.
Buy ETH.  Like silver is to gold, ETH is to BITCOIN. They are the place to be.
Avoid GOLD. Global interest rates are going to crush GOLD. Be short or totally out.
The S&P 500 will have bear market rallies/bounces but that's all they are. Reduce long positions and sell short S&P 500 rallies. The worst is yet to come.
NEW TARGETS:
BITCOIN 2022…….$35,000-$40,000
ETH 2022…………$2,000-$2,500
GOLD……….$1,550-$1,575   (NEW TARGET)

S&P 500 2022……..DOWN…….DOWN……DOWN……...LOOKING AT 3,250
Current trading positions: 
LONG BITCOIN
LONG ETH
SHORT GOLD
SHORT S&P 500
---
We compare the price of Bitcoin, Ethereum, Gold & the S&P 500. We use the CME Bitcoin Indexes (BRR & BRTI) and the CME Ethereum Indexes (ETH_RR_USD) & (ETH_RTI_USD) for reference as well as the London Bullion Market afternoon price settlement on the digital assets & gold.
---
Bill Taylor is CEO of Digital Wealth News and an advisor to Entoro Investments. He is widely published & quoted in financial media and an international expert on markets and BTC, ETH, Gold & SP500.
His opinions are solely his own and for informative purposes only.