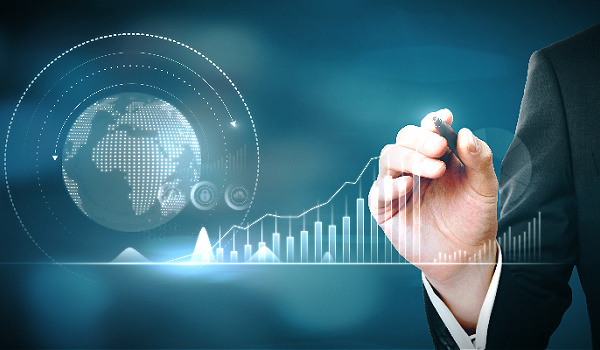 ---
By Christopher Hamman
The digital wealth sector has, once again, had a very busy week on all fronts. 
In the banking world, Bank of America announced new capabilities in its payments channels in the US and also Brazil, where its Pix platform is experiencing significant growth in the southern continent.
In the crypto and blockchain space, BlueSnap & BitPay announced a ground-breaking new partnership that will enable cryptocurrency payments for BlueSnap merchants for up to 15 tokens.
And in the insurtech sector, InsurTech NY has announced the selection of 32 startups for its hybrid insurance accelerator program, launching in late October.
Here's your digital wealth headlines of the week:
---
Banking, Payments and Infrastructure
Bank of America-Bank of America announced that the business-to-business (B2B) and business-to-consumer (B2C) payments platform CashPro® can now handle over 350 payment channels.
The bank also increased instant payment channels like Pix in Brazil and Zelle in the US are now available via CashPro®. The bank stated the API offers increased flexibility and a reach of over 100 countries.
Aite-Novarica/BNY Mellon-Financial services advisory firm Aite-Novarica and BNY Mellon released a joint report showing the need for efforts between Fintech firms and financial institutions to resolve payment issues for corporate clients.
The report "The Forces Disrupting Payments" showed the relationship between disintermediation and increased competition between Fintech firms and financial institutions.
The report also covered the changing payments landscape, the need for investments in payment technologies by financial institutions, gaps in payment strategy, disintermediation trends, and solutions for Financial institution-Fintech collaboration.
Fortis-Payment framework provider Fortis announced a significant increase in its transaction volume. The firm also indicated that services would expand alongside management talent.
New services will include Fortis Capital for merchant payments and umbrella payment API channels.
Fintech, Personal Finance and Apps
FT Partners-Financial Technology Partners recently published its Q3 2022 report. Financing activities slid by over 73%, and only six Unicorns emerged in Q3 as opposed to 30 in Q1 and Q2 2022.
Trends also show a trickle in the IPO activities fueled by cancellations in several SPAC deals. M&A activity in Q2 and Q3 remained at par, while private company financing activities dropped 50% to $13.3 billion from $26.6 billion a quarter earlier.
FINBOA-Automated financial compliance platform FINBOA announced the addition of 16 clients for Q3 2022. FINBOA also ranked eleventh in the Houston Business Journal (HBJ) "Fast 100".
TIFIN-Wealthtech firm TIFIN, popular for its investment marketplace Magnifi, has added a new subscription plan, Magnifi Personal.  With the new plan, TIFIN's 175,000-plus subscribers can now upgrade their subscriptions to a $14/month premium plan that includes the AI-powered investing assistant, guided portfolio building, personalized market news, and on-demand analytics.
Crypto, Blockchain and Digital Assets
BlueSnap/BitPay-BlueSnap announced a partnership with BitPay, a top cryptocurrency payments platform. The collaboration will enable cryptocurrency payments for BlueSnap merchants for up to 15 tokens.
New York Cares-As part of its "Stand with Students" program, New York Cares has launched a platform that will allow for the minting of unique digital pieces starting from 0.05 ETH.
Proceeds from the program – which uses the rather interesting URL aboutnothing.xyz – will support students, teachers, and families within public school ecosystems affected by the pandemic and other disadvantages.
Global Smart Commodity Group-Global Smart Commodity announced its blockchain-enabled Salus platform can now execute live cattle trades according to identifiers such as gender, weight, country of origin, breed, age, genetic disposition, and other factors.
Investments
Exponential Exchange-Risk management fintech startup Exponential Exchange has raised $1.4 million in pre-seed funding via convertible notes. The startup is developing new financial instruments for the transportation industry.
InsurTech
Mutual Capital Analytics/Vertafore-Insurance analytics platform Mutual Capital Analytics (MCA) has announced its partnership with Vertafore, a premier insurance technology solution to provide data to mutual insurance companies. As a Vertafore Orange partner, MCA will allow key players to scale and expand their business models at a fraction of the cost of tailor-made solutions.
InsurTech NY-America's biggest insurtech community – InsurTech NY – has selected 32 startups for its hybrid insurance accelerator program. Insurers who want to invest in startups can work with founders to identify opportunities, manage risk and direct the development of new technologies
Plaudits
Goldman Sachs-Goldman Sachs honored Steve Muszynski, top gun at Splash for entrepreneurship and innovation at its Builders and Innovators Summit 2022 in Healdsburg, California.
Splash has attracted over $70 million in investments and has been recognized by Forbes in its 2022 "America's Best Startup Employers" list.
The Splash platform provides an easy-to-use interface and multiple lending options powered by a network of banks and credit unions.
Torry Harris-New Jersey-based Fintech solutions provider Torry Harris Integration Solutions has been named by the Fintech Futures Banking Tech Awards as a finalist in the 'Best Open Banking Solution' category.
Torry Harris is going head-to-head with NTT Data and India's Infosys with its platform Concierge Bank™.
---