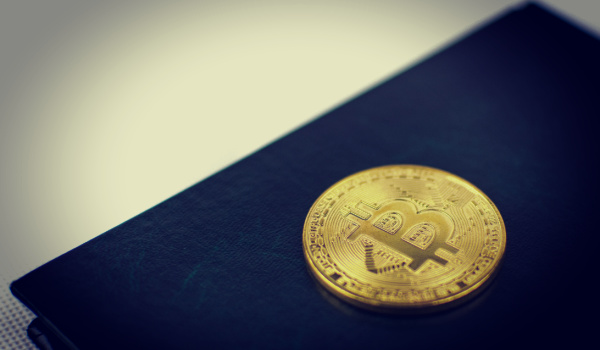 ---
By Christopher Hamman
Editorial Note: We decided to pivot away from Sam Bankman-Fried and FTX because of the rapidly developing situation. We will keep you in the loop on everything major from here on. 
Last week, calm returned to the crypto space, with regulatory oversight taking the focus. 
Grayscale Investments and the US SEC are in a legal tussle over the latter's rejection of its Bitcoin ETF Futures application. 
Circle has decided not to go public for now.
Nexo is leaving the US markets. 
Here is a rundown of what occurred in the cryptospace. 
---
Bitcoin Hit $17,000 Ceiling as Dominance Climbed Slightly
Bitcoin's prices began the week at a high of $17,357.49, but prices resumed their slide to $16,922.05, with bullish tendencies returning to the markets. 
Of interest is the rise in the top crypto tokens' dominance, which stands at 40.86% (according to TradingView).
Altcoins remained a mixed bag, with Polkadot (DOT) at $5.12, Ethereum (ETH) at $1,247.25, and Solana (SOL) at $13.01.
DeFi tokens remained sluggish, with memecoins taking center stage because of the Qatar 2022 Soccer "World Cup" effect.
US SEC Filed a Response Brief in Ongoing Grayscale Bitcoin ETF Futures Lawsuit
Grayscale Investments in a statement indicated that the Securities and Exchange Commission (SEC) filed a 73-page-long brief that contested the SEC's position on its rejection of its Bitcoin ETF futures application. This follows Grayscale's October 11 filing of its opening brief.
According to the lawsuit, Grayscale accuses the SEC of a lack of fair play in the application process. In its response, the SEC replied, " This case is thus about the law governing the listing and trading of new instruments on national securities exchanges, not whether investors can or should purchase bitcoin products."
Glassnode: $213 billion Lost by Investors in One Year
Blockchain analytics firm, Glassnode tweeted that bitcoin investors lost $213 billion in the past 365 days, an average of 47% compared to the $455 billion profit realized during the 2020/2021 bull run. 
ConSensys Addressed User Privacy Issues 
MetaMask wallet developer ConSensys addressed the recent controversy over user data storage and handling. The firm said in a blog post, "We are committed to protecting the privacy of people who use our products so that they will not—and, ultimately, cannot—be betrayed by yet another centralized entity."
The firm also indicated, "We are working on narrowing retention to 7 days, and we will append these retention policies to our privacy policy in an upcoming update."
A month earlier, ConSensys updated its terms of service and included data collection. 
Circle Terminated Arrangements to go Public
The firm behind the USDC stablecoin Circle Internet Financial revealed that it had put its plans to go public on hold. 
The firm also ended business arrangements with Concord Acquisition Corp, a publicly traded special purpose acquisition company (SPAC). 
Circle and Concord had previously arranged to fast-track the listing process.
Jeremy Allaire, Circle's CEO's tweet, reiterated going public as a central part of Circle's long-term plans while revealing $274 million in revenue and $43 million in net income. 
Post-FTX, Goldman Sachs is on a Crypto Bargain Hunt 
According to media reports, Goldman Sachs is actively searching for distressed crypto companies and assets for purchase as competitors remain skeptical about the future of cryptocurrencies and their associated technologies. 
This comes as contagion from FTX's collapse continues to spread, with dampened investor confidence hitting the crypto space. 
Goldman Sachs had previously purchased 11 other firms within the space.
Nexo is Set to Exit the US Market Over Regulatory Uncertainty
In a blog post, crypto lender Nexo announced that it" will be phasing out its products and services in the United States in a gradual and orderly fashion over the coming months."
It comes after months of discussions with regulators. 
"It is now unfortunately clear to us that despite rhetoric to the contrary, the US refuses to provide a path forward for enabling blockchain businesses, and we cannot give our customers confidence that regulators are focused on their best interests," Nexo said.
Customers will be able to withdraw their funds during the exit period. 
Senator Elizabeth Warren Pursues Crypto Regulatory Bill, Puts SEC in the Lead
Media reports indicate that Senator Elizabeth Warren (D, MA) is working to put forward a crypto regulatory bill to Congress. 
The bill reportedly aims to put most crypto activities under the purview of the US SEC and will tighten Federal regulatory oversight on crypto-related activities. 
New Report Rated Most and Least Crypto-Friendly States
Personal finance website dollargeek.com analyzed the US for the most and least crypto-friendly states. The results were surprising. 
Vermont led the pack of least crypto-friendly cities, with Montana in the tenth place, while Nevada and New York remained the most-friendly crypto states in first and tenth place, respectively. 
New Hampshire and California were second and third on the friendly side. West Virginia and Wyoming took the same positions on the other side of the list. 
Keep a date with us for your inside scoop on everything crypto!
Stick with us for more industry highlights as cryptocurrency adoption continues to grow!
---