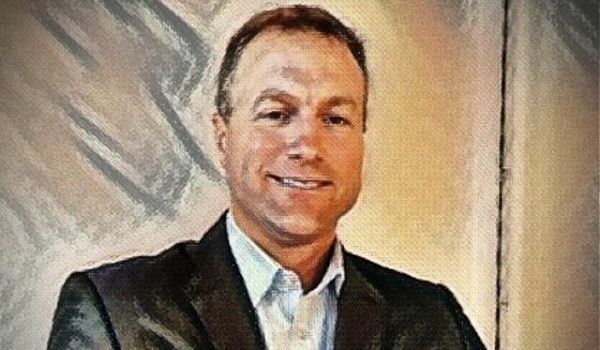 ---
By John Sarson, Sarson Funds & American Crypto Academy
At the risk of stating the obvious, we believe that there currently exists a disconnect between Wall Street's view of what digital assets and blockchain technology have to offer the financial industry and indeed the world. Regardless of what one's opinion may be of the Bitcoin network or the appropriate value of one bitcoin, it's important to realize that Bitcoin is just one application of blockchain technology. The promise of this technology extends far beyond it's ability to transfer value from one party to another without the aid of an intermediary. The technology, which is heralded by many as a major advancement for all of humanity, is massively diverse in its ability to deliver new value propositions to many industries. Bitcoin, which sometimes acts as a lightning rod for all things crypto, is merely one application.
Blockchain Technology, also called Distributed Ledger Technology (DLT) will, in the coming years, permeate nearly every aspect of our lives. It will change the way that we store and transfer data, it will enable new types of businesses and it will remove slow and often times expensive verification processes from nearly every transaction or interaction we complete online.
It is in this coming paradigm shift that we have identified a gap in education. This realization has caused us create a crypto educational initiative, called the American Crypto Academy.
Mission Statement

The American Crypto Academy is a community of learning and training for blockchain, cryptocurrency and Web3 education. Rooted in the belief that financial literacy is itself a language, one that's based on a belief system of money and understanding of technology and markets. The American Crypto Academy is designed to help both individuals and professionals understand the language of the future of finance.

As a division of Sarson Funds, the American Crypto Academy understands the unique compliance challenges that financial professionals are faced with when investing in digital assets.
The American Crypto Academy will be offering free memberships for the remainder of 2022. We encourage you to take this opportunity yet in 2022 to evaluate and see if the program may be a good fit for you or your company. 

If you're interested in learning more about blockchain technology or would like to take advantage of a temporarily free trial, you may do so by clicking here.
Already a crypto web3 expert?
For those readers already savvy in Web3 and NFTs, we invite you to explore the Academy's genesis NFT launch called #LEARNcrypto.
The #LEARNcrypto is a 10k NFT collection that will provide its owner with a social sharable NFT badge that identifies its holder as being committed to the development and distribution of unbiased educational content focusing on cryptocurrency, blockchain technology and Web3. NFT holders will also be granted permanent PREMIUM membership to the American Crypto Academy along with the ability to grant 10 (ten) BASIC Academy memberships to friends and family.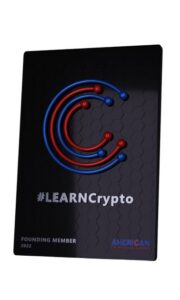 As part of the American Crypto Academy's permanent community, #LEARNcrypto NFT holders will also enjoy preferential and discounted access to IRL events and conferences sponsored by the Academy and will receive "airdropped" LEARN tokens, the native currency for the American Crypto Academy ecosystem. The link to the minting page can be found here.
For those readers not sure what the above paragraph means or why it might be valuable to be an NFT verified member of a web3 community, it is time to go deeper into the crypto rabbit-hole.
---