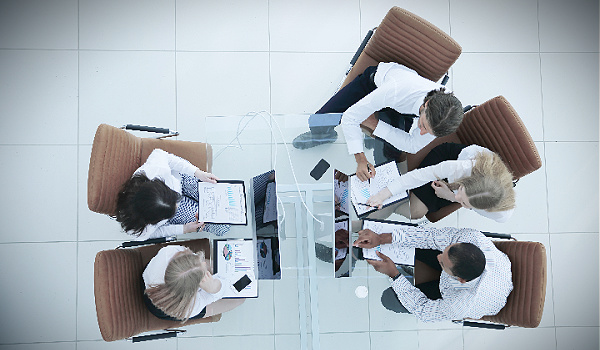 ---
By Michael Nessim and Val Peters Rayevskiy
Financial advisors will always consider changing firms to better their situations – even during the worst market conditions. So, it shouldn't be a surprise that we are seeing significant advisor transitions taking place ahead of the new year.
Yet the annual mad dash before the holidays provides a cautionary tale: Take the time to ensure the transition experience is as seamless as possible for all involved.
A smooth transition is critical in this volatile economic environment, where clients are already concerned about their account values. To ensure your transition is less complicated, and poses minimal risk to your business, there are several common mistakes to avoid.
Not giving yourself enough time to plan
In most cases, you can dictate when you make your move. If you are contemplating changing firms, make sure you give yourself enough time to plan accordingly – which will help you avoid most of the following mistakes as well. To ensure the best possible outcome, allow at least three months to complete the process. During this time, make sure your house is in order and your records are up to date. Not rushing your move can help you more successfully transition your business.
Not choosing a firm with dedicated and tech-enabled transition support
Transitions will always result in some level of business disruption. The key is to find a partner that is truly committed to limiting any downtime – and the right technology makes all the difference.
During your home office visits with prospective firms, you should ask specific questions about their transition support. Will you have a dedicated onboarding team to provide "concierge" services throughout the process? Will they handle and ensure that your securities and insurance licenses, state registrations and advisory registrations successfully transfer?  Will they work with you to ensure your clients are notified and their accounts transfer easily? And, critically, will they provide personalized training on the new technology platforms, systems and tools you will be using to continue serving your clients with distinction?
Not getting advice from a team of professionals
Transitioning your business can be complex. But you shouldn't have to do it alone. You may want to assemble a team of professionals who can advise on different aspects of the process. You will need an experienced broker/dealer industry attorney to pour over documents and make sure you know what you are agreeing to before you sign.
If you are moving your practice into a new location, you will need a real estate agent who specializes in commercial properties. If you are looking to expand your business, think about hiring an experienced third-party financial advisor recruiter who can save you time by bringing you appropriate candidates. And if you think you need cash to get you through the transition period, and the firm you're moving to isn't offering a low interest or forgivable loan, it would be smart to line up a banker to provide some financing.
Not leaving on good terms
There is never a good way to tell your firm you are leaving, but there is definitely a bad way. While you may have legitimate reasons for moving on, airing your grievances on the way out probably helps no one. Your firm could make things more difficult for you, so don't give them an excuse to get their legal department involved if it can be avoided.  Burning bridges is never a smart idea, especially in a small industry.
Not knowing what you can say to clients
It's understandable that you want to let clients know you are changing firms, but you cannot do it before you resign. And even after that, there are rules you need to follow. If you are leaving a Broker Protocol firm, you can make a client list with five categories of information – name, email, address, telephone number and account type. You can contact your clients once you start at your new firm.
On the other hand, if your firm is not in the Broker Protocol, you cannot take any client information with you. You will have to use publicly available sources to find your clients' contact information. Soliciting clients is much more complicated without Protocol protection. You will need your legal counsel to help you determine any restrictive covenants in your contract and what is – and is not – allowed when reaching out to clients. Knowing this ahead of time will help you better plan your transition.
Don't let fear of a messy transition keep you from doing what's right for you and your business. By avoiding some common mistakes, you can make your next move a more positive experience for you, your staff and your clients.
---
Michael Nessim is CEO, President and Managing Partner and Val Peters Rayevskiy is the Chief Operating Officer of Kingswood U.S., a network of wealth management firms that oversees more than $3 billion in client assets.