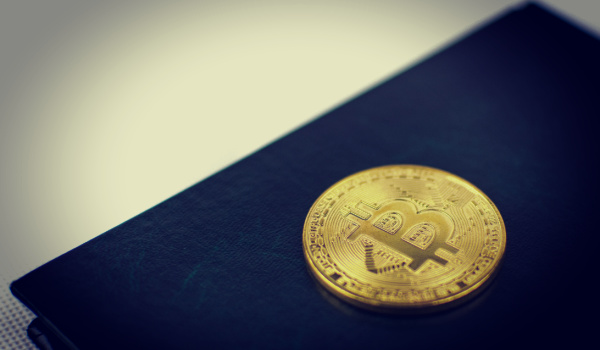 ---
By Christopher Hamman
The holiday week started with quite a bit of drama. 
Sam Bankman-Fried was extradited to the US, with a New York court allowing him to make bail at $250 million.
SEC Chair Gary Gensler wielded the big stick at the cryptocurrency space, with more moves to come in 2023. 
OpenSea remained in line with US sanctions policies against Cuba and banned artists from the island. 
Here are the events that made the news.
---
Bitcoin Prices Continued to Range at $16,863
Bitcoin remained within the 16k range. Prices dipped to a low of 16,415.85 and rebounded slightly. 
The Altcoins continued to follow the trend with marginal improvements in the DeFi space. 
Crypto winter, it seems, will continue into the new year, pending a return of volatility to the cryptocurrency space. 
Sam Bankman-Fried Extradited, Posted $250 million Bail Bond
The FTX saga continued as embattled former CEO Sam Bankman-Fried got extradited to the United States. He posted bailed via a $250 million bond. 
The personal recognizance bond got partly financed by the equity in his parents' California property. 
More trouble is coming for SBF, with former Alameda Research CEO Caroline Ellison's guilty plea to seven counts by authorities and alleged cooperation with federal authorities. 
Post FTX, Gensler Reiterates Commitment to go After Non-Compliant Crypto Firms
In an interview, the Securities and Exchange Commission (SEC) Chairman, Gary Gensler, maintained his commitment to crack down on non-compliant cryptocurrency firms.
Regarding recent transparency moves by cryptocurrency companies, Gensler said, "Proof of reserves is neither a full accounting of the assets and liability of a company nor does it satisfy segregation of customer funds under the securities laws."
Montana Senator Spoke Out Against Cryptocurrencies
Senator Jon Tester (D-MT) denounced cryptocurrencies during NBC's "Meet the Press". The Senator said, "one or the other. It's not been able to pass the smell test for me. I haven't been able to find anybody who's been able to explain to me what's there other than synthetics, which means nothing."
Senator Tester also said, "I'm not a regulator, and I'm not a financial person that does regulation — but I see no reason why this stuff should exist. I really don't."
The opposition to cryptocurrencies is growing on Capitol Hill. 
(Editor's note – as Montanans, we are SUPER DISAPPOINTED to see this proclamation from one of our state's U.S. senators, Jon Tester, and he does NOT represent our viewpoint on cryptocurrencies.)
OpenSea Banned Cuban NFT Artists
Global NFT marketplace, OpenSea verified its ban of Cuban artists on its marketplace in line with US sanctions. 
Several Cuban-based or themed NFT projects have been either banned or disabled on the platform. 
Paxful Delisted Ethereum Because of Integrity Issues 
Ray Yousef, the CEO of peer-to-peer cryptocurrency exchange platform Paxful, announced the exclusion of Ethereum from its trading platform. Ray tweeted, "Integrity over revenue. Who is next?"
The US-based exchange had previously hinted that an Ethereum ban was in the works. 
Avalanche Blockchain Announced its "Banff 5" Upgrade
"Ethereum Killer" blockchain Avalanche revealed its"Banff 5″ upgrade to the "Avalanche Go" communication protocol. 
Data sharing and communication between the blockchain's subnets are now possible via the "Avalanche Warp Messaging" feature. 
The upgrade saves time and cost for subnet projects without needing bridges and other extensions. 
Developers can also build blockchains that allow for seamless communications and transactions. 
Treasury Undersecretary-No Immediate Need for CBDC
In an interview, US Treasury Undersecretary for Domestic Finance, Nellie Lang, downplayed any moves  to introduce a US Central Bank Digital Currency (CBDC).
She also indicated that US regulators would have to consider the impact of CBDCs on real-time payments coming on stream next year. 
Peter Thiel-Backed Bullish and Far Peak SPAC Backed Out of Merger
Bullish, a cryptocurrency exchange backed by Peter Thiel and Far Peak Acquisition Corporation, cut short their merger plans. 
The plans would have seen Bullish fast-track a New York Stock Exchange (NYSE) listing. 
The mutually agreed termination occurred because the "previously filed registration statement on Form F-4" wasn't "declared effective in sufficient time." 
Binance.US Wins Voyager Digital Auction Bid, to Pay $1.02 Billion for Assets
Bankrupt cryptocurrency lender Voyager Digital announced that BAM Trading Services Inc., also known as Binance.US won its bid to purchase its assets for $1.022 billion. 
In addition to the asset purchase, Binance.US will also pay consideration fees of up to $20 million plus a $10 million good faith expense deposit with a $15 million maximum ceiling. 
Voyager Digital declared bankruptcy after significant exposure to Three Arrows Capital worth $650 million. 
Arrangements will be concluded by April 2023. 
---
Stay with us as we continue to provide you with the hottest crypto news!